« The 'I Can't Stand The Dead Space' Open Thread - [Niedermeyer's Dead Horse]
|
Main
|
Top Headline Comments (11-10-2014) »
November 09, 2014
Overnight Open Thread (11-9-2014)
"Professional feminists respond to the negative feedback by claiming that feminism is simply equality. But if feminism were equality, women, and for that matter men, wouldn't dislike it so much.

A feminist looks like a professional activist wearing a $75 t-shirt made by slave labor while proclaiming that she is a feminist. It isn't fighting for the rights of women that makes her a feminist. It's the pricey fashion statement of someone who toots their own horn while exploiting less fortunate women.

The professional feminist is not there to help women, but to promote the agenda of the institutional left."

-- Sultan Knish in The Unbearable Lightness of Feminism
"If you had to pick one person who embodied everything that is most irritating and wrong about the Obama administration - the Solyndra-style crony capitalism, the war on free markets, small business and cheap energy, the hypocrisy, the injustice, the dogged pursuit of suicidal leftist causes - then liberal billionaire Tom Steyer is your man."

-- James Delingpole
Don Surber: How a DUI ended 82 years of Democratic rule in West Virginia
Last night, the other shoe hit the floor. State Senator Daniel Hall from deep blue Wyoming County flipped parties. Republicans will control the state Senate as well, come January -- barring any more drama. They can thank a Democrat who drank and drove for this sudden change of events.

You see, West Virginia is the last of the Confederacy (which it left in 1863) to flip Republican at least one house in its legislature. The other 11 states were Democratic going further, all the way back to Reconstruction.

Tennessee's House did it in 1968, but flipped back in 1970 and stayed that way until 2008. The other House flips: North Carolina in 1994, South Carolina and Florida in 1996, Virginia in 2000, Texas in 2003, Georgia in 2005, Louisiana in 2008, Alabama in 2010, and Arkansas and Mississippi in 2012.

The notion that the Civil Rights Act of 1964 turned the South Republican is a lie. Democrats kept power in those states for 40 years or more in most cases, which retarded economic growth.

Now West Virginia flips, officially ending the Great Depression.
Did the DoD Get Scammed While Trying to Ransom Deserter Bowe Bergdahl Back?
Given the carefully structured denials it sure looks like it.
Rep. Duncan Hunter (R-Calif.) said Wednesday that sources have told him the U.S. military unsuccessfully tried to pay a ransom for Army Sgt. Bowe Bergdahl, despite repeated denials.

In a Nov. 5 letter to Defense Secretary Chuck Hagel, Hunter wrote "it has been brought to my attention that a payment was made to an Afghan intermediary who 'disappeared' with the money and failed to facilitate Bergdahl's release in return."

Hunter said "according to sources" that the payment was made between January and February 2014 through Joint Special Operations Command (JSOC), whose activities are mostly classified.
Post-Election Admissions
IRS: Um, Yeah, We Never Actually Looked for Lois Lerner's Emails or Anything
'John Doe' Prosecution of Scott Walker Supporters in WI Ends with a Whimper: Government Admits Investigation Was Legally "Indefensible"
Republicans Take Back Congress, Leading To Angst In Science Blogging
Example: Just write off America for the next few years
How Science! became a Democrat.
But science media is its own animal, separate from science. As science journalism began to decline due to waning public interest, the gap was filled in large part by people who wanted to (a) defend science or (b) promote it. Both of those things are not journalism and it quickly showed, though the people violating journalistic standards became popular by doing it. Every group wants to have cheerleaders and they were overwhelmingly represented by the left.

The rise of science blogging corresponded to a breathtakingly efficient 'new technology' political campaign by Democrats, something that baffled Republicans until this year. In the first decade of the 2000s, everything President George W. Bush or Republicans did was magnified and rehashed in the new blogging culture. Democrats, who had been firmly considered "against science" in the 1990s, after ignoring the National Institutes of Health, cutting NASA, cutting the Superconducting Super Collider, and declaring that all nuclear science was too dangerous for scientists to be allowed to do, went from being the anti-science party to convincing bloggers that science itself registers as a Democrat. The legacy of Republican Ronald Reagan, the most pro-science president in history, was wiped out.
NYT's Frank Bruni Wants You To Get Right With God, Er, 'Science'
Neil deGrasse Tyson Has a Science! Freakout
People may be laughing but I think we're seeing the inner jerk under NDT's veneer of cordiality.
Report: Islamic State Leader 'Critically Wounded' in U.S. Air Strike
Huh - Solar Power Plant in Desert Going Bust Because 'The Sun isn't Shining as Much as They Thought'
And guess who they expect to bail them out.
The Story Behind the 'Too Many Cooks' Video
All the people in the video were just extras. I especially liked the work of 'coat' and 'pie'.
Where did the idea come from?
It was a shower idea. I like that style of comedy like David Letterman when he'll repeat something and then it'll become annoying, and then it becomes funny again. Or Andy Kaufman would do that. I love that kind of humor, but I've never really tried anything like that. So I got that idea, but I didn't think I could make it work for 11 minutes, but I told one of my co-workers and he told my boss Mike Lazzo at Adult Swim. He thought it was funny, but he said, "That'll be good for four minutes and then you need to start zigging and zagging."
In the US, innumerable jurisdictions banned Ecstasy because it showed full-frontal nudity. In Germany, they banned it because it showed full-frontal nudity by a Jewess. So Hedwig Kiesler, as she still was, decided to leave her boring husband, the munitions magnate Fritz Mandl, and, after Louis B Mayer offered her breasts a contract, to head for Hollywood. She boarded the SS Normandie as Hedwig Kiesler, she disembarked in New York as Hedy Lamarr. And, sad to say, nothing she did as Hedy Lamarr matched the performance Hedwig Kiesler turned in in Ecstasy.

...In 1941, a conversation with the composer George Antheil about how to enlarge her bosom led the two of them to invent the "spread-spectrum" radio system that, in the Eighties, became a cornerstone of cell-phone technology, and later WiFi and Bluetooth. Cool. If you're going to have two strings to your bow, faking orgasm and inventing cell phones are one hell of a spread spectrum.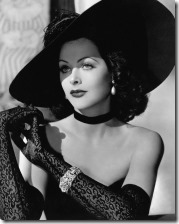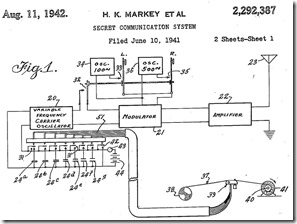 Hero Who Killed Giant Spider Targeted, Threatened by Crazed Arachnophiles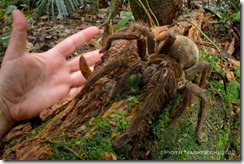 Photos Of WWE Wrestlers Before They Became Superstars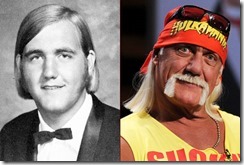 Weekly Commenter Standings
[Note stats may be slightly off due to pixy's change to comments]
Top 10 commenters:
1 [768 comments] 'sven10077@sven10077' [107.87 posts/day]
2 [597 comments] 'Nip Sip'
3 [562 comments] 'Costanza Defense'
4 [531 comments] 'Tammy al-Thor'
5 [521 comments] 'Mike Hammer, etc., etc.'
6 [484 comments] 'Ricardo Kill'
7 [430 comments] 'ThunderB'
8 [425 comments] '---'
9 [422 comments] 'J.J. Sefton'
10 [418 comments] 'artisanal 'ette'
Top 10 sockpuppeteers:
1 [112 names] 'The Political Hat' [15.73 unique names/day]
2 [51 names] 'SCOAMF'
3 [46 names] 'Pennywise'
4 [43 names] 'Nip Sip'
5 [42 names] 'wth'
6 [39 names] 'Thin veneer of civility'
7 [38 names] 'davidt'
8 [33 names] 'Costanza Defense'
9 [32 names] '---'
10 [31 names] 'fBW52'
The group. Never heard of it.
Where it's at - the Twitter
Tonight's post brought to you by the 'Sprint' ABM circa 1967: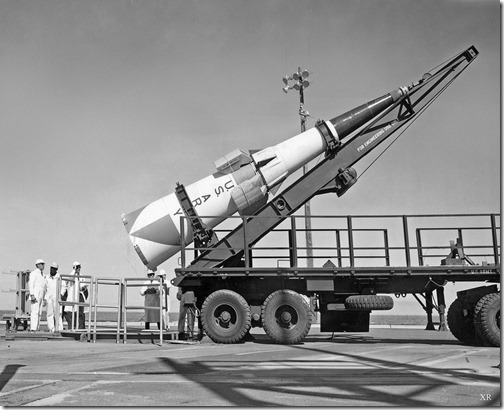 The Sprint was very interesting missile. It was a last ditch defense against incoming ICBMs and was armed with a neutron bomb warhead. It only had 5 seconds of thrust but during those seconds it accelerated at 100 g(!) reaching a top speed of Mach 10.
Notice: Posted by permission of AceCorp LLC. Please e-mail overnight open thread tips to maetenloch at gmail. Otherwise send tips to Ace.

posted by Maetenloch at
10:05 PM
|
Access Comments