« Of Course: 44 Arrested in Pakistan For Burning Christian Couple in Industrial Kiln
|
Main
|
Morning Open Thread [CBD] »
November 06, 2014
Overnight Open Thread (11-6-2014) - #goldbottles Edition
272 WE WILL RULE FOR A 100 YEARS!! WOO! WAIT, NO, A 1000 YEARS!! YEAH!! FUCK YEAH!! REPUBLICANS WILL NEVER LOSE AGAIN!!

COCAINE IS SO FUCKING AWESOME!! I"VE NEVER DONE IT BEFORE, BUT YOU WERE SO RIGHT. IT'S AWESOME!! OH MY GOD!! LET"S GET MARRIED!! AND START A BUSINESS. LIKE A FUCKING GOOGLE!! FUCK!! WOO!!

Posted by: Drunk Retarded Republican at November 05, 2014 10:56 PM (ZPrif)
461 Get in the van, little girl. Come on, we've got candy.

Posted by: Lena Dunham's Fingers at November 05, 2014 11:32 PM (Ca7Ob)
"Before 9/18/2013, had anyone made you insert an object or body part into someone's mouth, vagina or anus when you did not want to and did not consent?"

-- Question from the Pentagon's new overly-intrusive sexual assault survey
In Honor of Our New Blog Management
I know you've been hearing a lot of rumors about this but don't worry -  the blog will keep running under benevolent paw of the ewok just like always. And we've been assured that there won't be any changes on the editorial side and that we'll be able to maintain our overall ethos of snarky chaotic goodness. However you may notice a few minor changes in the coming days.
There will be registration for comments but it's cool to use your rap name. Also no more Beyoncé jokes. Sorry - they were quite firm on that one. But there is talk of a dental plan and non-1080 comments at some point!
How Big Was the GOP Wave? So Big That Even Samoa - Samoa! - Felt It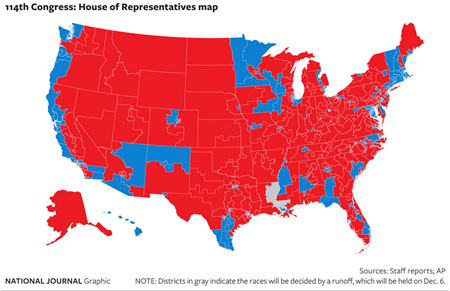 GOP Members of Congress Now Younger, More Diverse Than Democrats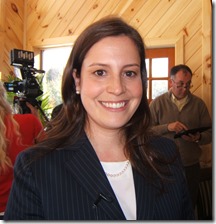 Victims of Hillary's Kiss of Death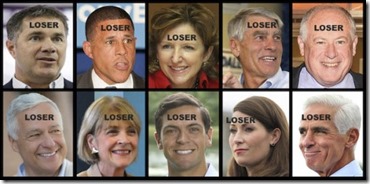 The Undersized Grouper Case Goes to the Supreme Court
The Supremes have decided to hear a case regarding whether groupers are 'tangible articles' under the Sarbanes-Oxley law. The issue is that the crew of the Miss Katie was caught with undersized fish. A marine fisheries officer wrote them a ticket and put the fish in a box that the captain was ordered to turn in when he got ashore. Rather than do this, they threw out the undersized fish and replaced them with bigger ones. Prosecutors, rather than charging them with offenses of catching undersized fish (which would have resulted in a fine and a small jail sentence), went after them under the Sarbanes-Oxley law which forbids the destruction of "any record, document, or tangible object" and which could result in a 20 year prison sentence, though the prosecutor only asked for two years on this one.

Lawyers are arguing over whether "tangible object" here is something that could contain records, or whether it's any object whatsoever that might be evidence. So far in comments, many of the conservative justices, including Roberts, Alito and Scalia, have expressed skepticism as to whether this would lead to overcriminalization for petty crimes and would give prosecutors undue leverage given all the things Sarbanes-Oxley can apply to. They also question whether this was intended in the law, given that "tangible object" was listed in a context including documents and records and appears to have been only contemplated in terms of servers, DVDs, or other tangible objects that might contain documents or records. Meanwhile, Kagan and Kennedy appear amenable to a more literal reading of the statute, given that groupers are in fact touchable and that makes them "tangible objects" under the ordinary meaning of those words.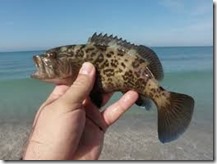 But further reading of Thomas's piece indicates that environmentalists are not wigging out because of climate change, but precisely because the climate isn't changing. She quotes Washington DC forensic psychiatrist Lise Van Susteren, who says climate warriors are suffering from something called "pre-traumatic stress disorder." As Thomas explains, this is a term describing "the mental anguish that results from preparing for the worst, before it actually happens."

Key words: "before it actually happens". They are literally worrying themselves into illness over exactly nothing. As Quadrant's Tony Thomas pointed out last week, this sort of thing is so absurd that it "can't really be satirised".

Indeed. Another US environmentalist cited by Grist, Gillian Caldwell, previously wailed: "We often feel like we are living in a parallel universe. Don't people see that we are headed straight off a cliff? How could they possibly continue to argue that there is legitimate dispute about whether or not the planet is warming? How could the ones who know that it is warming leave all their incandescent bulbs on?"
Did Lena Dunham Sexually Abuse Her Sister?
Neo-neocon who's an actual therapist looks at all the evidence thus far and finds it borderline at best.
Using that definition, we can see that what Dunham did was borderline and could possibly be considered abuse but not necessarily.

...The child abusers here were the parents, although not in the technical, hard-core sense of rapists, but in the sense of a flagrant and deliberate flaunting [correction: flouting] of boundaries. In such an atmosphere, children often become both confused and hyper-sexualized. And I believe that's what happened to Dunham.
Jonathon Last: An Honest Question About Lena Dunham and Creating Your Own Narrative
Imagine finding a bill for $200 in your mailbox because your daughter was late to a couple of sorority events. Imagine, too, that those who snitched were her new best friends. This is one of the unwelcome surprises of sorority membership.

Depending on the generosity of the vice president of standards, a fine can be reversed with proof of a qualifying reason, such as a funeral, doctor's appointment or medical emergency, so long as a doctor's note is forthcoming. A paper due or a test the next day? No excuse. (Fraternities, by the way, rarely impose even nominal fines to enforce punctuality.)
I was in a fraternity in college and we didn't have fines or anything like the suite of regulations that sororities do. About the only hard and fast rules were 1) to never let a brother down and 2) to always keep your dues up to date.
If you were more than a month behind in dues, you had to stand up in the chapter meetings and explain why. One of the guys in our chapter came from very modest means and really couldn't afford to be a member and so he was always first up among the delinquent accounts. However his long detailed excuses for why he couldn't pay - mom wanted to try the new cherry-flavored chemotherapy, the kidnappers are now charging by the limb, doctors say grandma actually needs a third kidney, a one-night-only hooker 2-for-1 special, unexpected abduction and attempted anal probing by ETs, discovery that the free-love cult was all a scam and no you can't get a refund, etc. - were so entertaining that we actually looked forward to them (and would quietly kick in some money to him if he ever got too far behind).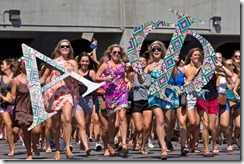 How Come Zombies Don't Walk So Good
Neuroscientists discuss the motor functions of slow and fast zombies.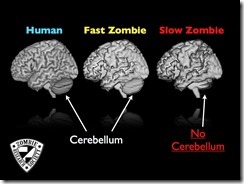 Back when it was a semi-civilized hellhole.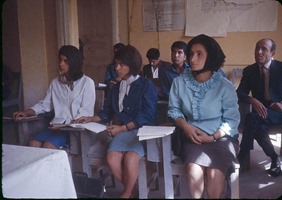 The Secret Knitting History of Hollywood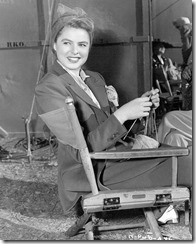 Atari's ET: The Video Game That Would Not Die
Considered one of the worst video games ever produced ET: The Game nearly bankrupted Atari in 1983 and so the company wrote them off and buried them in a New Mexico landfill under several tons of dirt. But now over 30 years later some enterprising diggers have unearthed working copies of the game from the Alamogordo dump and are now selling them on Ebay for big bucks.
Suck It, Scotland: World's Best Whiskey Is From Japan
Each time a new edition of the World Whisky Bible comes out, you can expect to see a Scottish distillery at the top-but the 2015 version is full of firsts. A Japanese whiskey has stolen the No. 1 rank for the first time, while no Scottish whisky even made it into the top five, the Independent reports, noting that "to add insult to injury," Europe's best whiskey hailed from ... well, England.

Japan's Yamazaki Single Malt Sherry Cask 2013 shows "near incredible genius," says expert Jim Murray, adding that it's "a single malt which no Scotch can at the moment get anywhere near." Murray, who sampled some 1,000 whiskies, says this should be a "wake-up call" for Scotland. The US, meanwhile, boasts the runner-up position, the Whisky Exchange reports: William Larue Weller Bourbon, from Kentucky, took the No. 2 spot.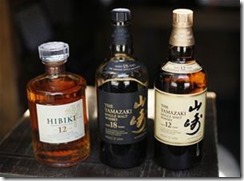 Google Fined $2,000 for Catching Woman's Cleavage in Street View
Well it was in Canada so maybe sneaking a peek is a human rights violation there or something.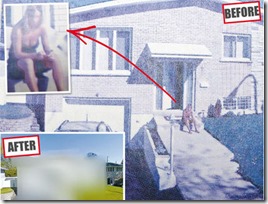 Yahoo group. That is all.
Come on be a smartie and join the yahoo group party! For the children.
And my lo-fi Twitter spew.
Tonight's post brought to you by 90's internet:

Notice: Posted by permission of AceCorp LLC, a subsidiary of Jay-Z-ROC Media. What up my new homies? Do not mock Beyoncé. For reals or else no dental for DaveInTexas and we all have to return the leased cars.

posted by Maetenloch at
10:40 PM
|
Access Comments