« Thursday Morning News Dump
|
Main
|
Iraq Attempting to Break IS Siege of That Nation's Largest Oil Refinery »
November 06, 2014
DOOM: The Wrath of Draghi
The ECB (European Central Bank) strikes again:
Last summer, the ECB imposed negative deposit rates on member banks. At first, it was 0.1%, which has now doubled to 0.2%. The reason? The ECB dragged out its "mandate," which is, as it said, "to ensure" that "price stability" is "below but close to 2% inflation," which in turn is "a necessary condition for sustainable growth in the euro area." Whatever. There is not a scintilla of evidence that inflation is required for economic growth; however, there is plenty of evidence that economic growth can stir up inflation. The good folks at the ECB know this. It's just the official pretext for using inflation to eat up debt - along with savers.
Now, on one level, there's nothing shocking about this. Banking is a service, after all, and a service has a cost associated with it. Modern banking has all kinds of fees and charges associated with it. But depositors are often charged for keeping too low a balance in their savings or checking accounts, not too large a balance. What's going on here?

Central banks have created this monster via the regimen of ZIRP (Zero Interest Rate Policy). This is a way of implementing Keynesian stimulus, but central banks have run up against the liquidity-trap wall: interest rates cannot fall below zero. Monetary policy stops working at the zero-interest boundary.
For central banks, the problem is that in a slow-growth economy (or actually a recessive one) a paradox arises where rational behavior on the part of savers leads to bad results: consumers save their money out of concern for the future, but the economy -- starved of the cash that fuels it -- slows still further. This is the argument behind Keynesian stimulus; inject more (newly-printed) money into the economy until people stop being scared and start spending freely again (with their own money and borrowed money). The danger of inflation looms, however, so central banks try to implement various regimes to keep it under control (with varying degrees of success).
This theory founders on the shoals of reality, alas. It's rational for people to save money, particularly during bad times, because people believe their currency stock to be an appreciating (or at least a constant-value) asset. But when a sovereign inflates (devalues) its currency to solve a short term economic problem, they run the risk of damaging confidence in the currency itself. Inflation may inject some nitrous oxide into the engine of the economy for a short time, but the outcome may be a blown engine (i.e., a ruined currency, as it was during the Weimar era).
When people lose trust in a fiat currency, it's nearly impossible to restore confidence in it. Trust is all a fiat currency has -- without trust, fiat currency is just worthless paper. This is really the core of the sound-money argument: deflation is bad because it can stall an economy and make debt servicing murderously difficult, but inflation is worse because it wrecks the currency itself. Hard-money currency regimes may be somewhat prone to deflationary cycles, but at least they never go to zero value; they always retain some value. Fiat currencies can go to zero.
The ECB's justification for the "negative interest" move is laid out thusly:
"The ECB's interest rate decisions will in fact benefit savers in the end because they support growth and thus create a climate in which interest rates can gradually return to higher levels."
Got that? This doesn't even rise to the level of a plan. It's a notion, a belief, a hope that the European economy will rise out of the doldrums if only more people would borrow money and use it to buy stuff instead of saving their money. In turn the economy will generate more wealth which can then be used to pay down debt. (Or, more likely, be sunk right back into the all-devouring welfare state.)
But why punish savers and reward borrowers?

A central bank's core business is making it more or less attractive for households and businesses to save or borrow, but this is not done in the spirit of punishment or reward. By reducing interest rates and thus making it less attractive for people to save and more attractive to borrow, the central bank encourages people to spend money or invest. If, on the other hand, a central bank increases interest rates, the incentive shifts towards more saving and less spending in the aggregate, which can help cool an economy suffering from high inflation. This behaviour is not specific to the ECB; it applies to all central banks.
We're punching you in the face for your own good, citizen. This face-punching should in no way be construed as punishment.
The message couldn't be clearer: "Your money is a wasting resource! Spend it NOW! And if you run out of money, borrow more! Pay it back in inflated currency later on!"
I really can't improve on Richter's sarcastic take on the situation:
Grudging respect is due the ECB and other central banks: through the perverse regime of ZIRP, they have succeeded in transmogrifying "cash in bank" from an income-producing asset to a costly liability.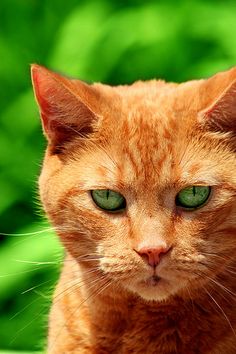 posted by Monty at
09:30 AM
|
Access Comments