« Glenn Beck's 2014 Gloatfest
|
Main
|
Top Headline Comments (11-6-2014) »
November 05, 2014
Overnight open Thread (11-5-2014) - Lurkers Come Out And GLOAT Edition
Some reasons to be happy: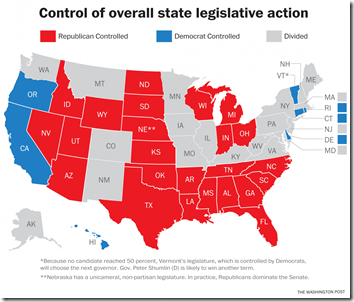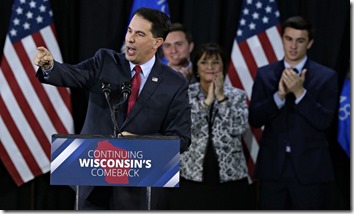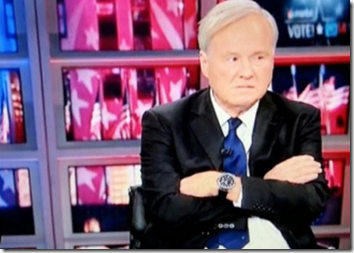 Hard to Believe That This Couldn't Save the Senate for the Democrats
And you'll be shocked to learn that many of the celebrities in the Rock the Vote video including Ms. Dunham herself didn't actually bother voting in the last midterm election.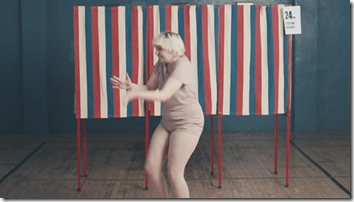 Even CA Not Immune to the Wave: Democrats No Longer Have a Senate Super-Majority
And may lose their super-majority in the Assembly as well.
And Silicon Valley May be Swinging Over to the GOP - well at least that's where their money is now going
Whew: America Prevails....Barely
Reasons to be Skeptical of Sharyl Attkisson's Claims of Being Hacked
Now she may have in fact been hacked or had spyware on her system but her video of the 'hacking' does not prove what she claims it does. Plus her technobabble describing the investigation and the fact that she won't reveal the name of the security expert who examined her computer or his findings just add to my growing skepticism about her claims of government hacking.
Le Shock: NYC Ax Attacker Was Self-Radicalized Jihadist
Zale Thompson, the man who attacked a group of New York City policemen with an ax last month, was a self-radicalized jihadist who spent days before the attack looking at extremist websites.

Two sources with knowledge of the investigation tell ABC News Thompson was obsessed with extremism and a desire to attack the U.S. "As of last Thursday, detectives had found 277 sites he visited within last nine months that had something to do with al Qaeda, ISIS, beheadings or jihad," a police source tells ABC.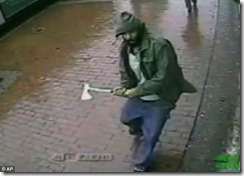 Listen to Mark Steyn Sing 'Cat Scratch fever'
Anti-Redskins Protestors at Vikings Game Miss the Irony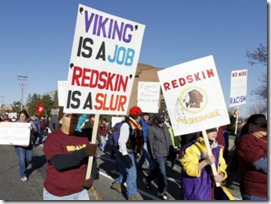 Deaths from natural disasters are traditionally considered "acts of God," or "acts of nature," beyond human control. This view is being challenged in a French trial where prosecutors have charged a small-town mayor with manslaughter for deaths caused by storm flooding. The precedent of criminalizing weather-related deaths would delight climate-change activists who increasingly call for criminal trials of anyone skeptical of their agenda.

The mayor, Rene Marratier, was arrested after Cyclone Xynthia hit the French Atlantic coast in February 2010. The French State is seeking a four-year jail sentence for the drowning deaths of twenty-nine people in his town of La Faute-sur-Mer. The mayor's lawyers describe the proposed sentence as "unprecedented and disproportionate." After Hurricane Katrina, in comparison, no one suggested that Mayor Ray Nagin was criminally responsible for 1,800 deaths.

In the early 1990s, Mayor Marratier approved building permits for housing developments on a spit of sand between the Atlantic Ocean and the Lay River Estuary. The area is at or below sea level, protected by dunes and sea walls. According to a report from the Storm Surges Congress, the region historically had "low frequencies of storm surge related floods. and low levels of mortality."
Currently on a Sunset Strip billboard.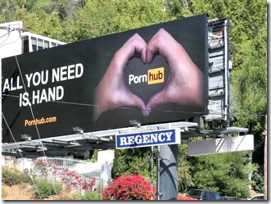 The Building of the Berlin Wall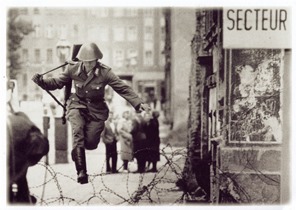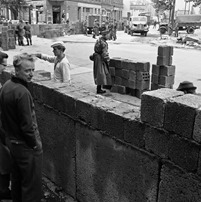 Thailand Handing Out Assault Rifles to Public to Deal With Muslim Rebels
Sting Still Clarifying his 7 Hour Tantric Sex Comment 24 Years Later
Several years ago, in 2011, Trudie Styler said her husband's original claim about their love life was a drunken boast.

...'Do you know who I blame for that? Bob Geldof. Him and Sting had gone to do an interview with a rock journalist, and the interview turned into a drinking session.

'At one point, the journalist asked how long they could go for, and Geldof said he was a three-minute man, but, as Sting did yoga, he could probably go for hours. And Sting said "Well, haven't you heard of tantric sex?"

'So Sting explained that it is all about being intimate, about caring for your partner, really engaging in intimacy before you, you know. have sex. And that's the premise of tantra, really. It's simply engagement with your partner.'
According to Sting the 7 hours includes pre-pre-sex as well as sammich-making afterwards:
'The idea of tantric sex is a spiritual act. I don't know any purer and better way of expressing a love for another individual than sharing that wonderful, I call it, 'sacrament.' I would stand by it. Not seven hours, but the idea."

He then quipped, 'Seven hours includes movie and dinner,' generating more laughs.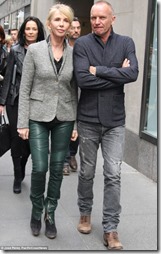 Mothers Against Whores Target Kardashians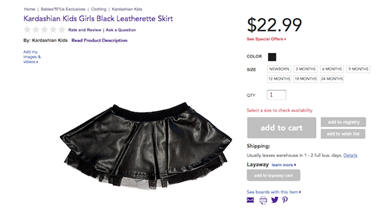 The Group knows what you did.
Tonight's post brought to you by How To Be Evil part 7: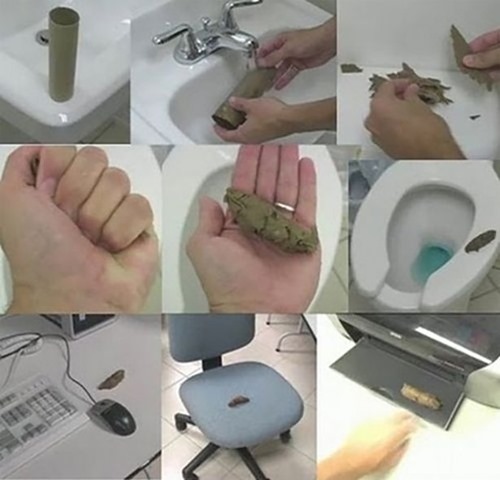 Notice: Posted by implicit permission of AceCorp LLC. Please e-mail overnight open thread tips to maetenloch at gmail. Otherwise send tips to Ace.

posted by Maetenloch at
09:58 PM
|
Access Comments