« MNF Thread
|
Main
|
Top Headline Comments 11-4-14 »
November 03, 2014
Overnight Open Thread (11-3-2014)
"Women and their Uncle Tims have declared a war on men - believe it. This catcall business, along with the focus on getting rid of sports, videogames and unsupervised sex for college men, is just another weapon in their arsenal for soon making it illegal to exhibit any stereotypical male traits. Fight back."

-- Instawife Helen Smith in On Men and Catcalling
And if you think #GamerGate is just about stupid gamers and their games, reflect on the above quote and consider that video games are simply just one front in a war on pretty much anything men enjoy.

Currently there's almost nothing popular among men that isn't under siege by the usual PC scolds who want to control, restrict or just outright eliminate it. Enjoy car racing? Well guess what - that's racist and sexist. So how about building ships in bottles you say - surely that's got to be totally PC-safe? Nope, it turns out it's racist. Bird watching? Also racist. Wood working? Probably sexist but then the PC police have not focused on it. Yet.
Wired: Space Tourism Isn't Worth Dying For
Because only certain kinds of space flight with the proper intentions are worth doing.
SpaceShipTwo-at least, the version that has the Virgin Galactic livery painted on its tail-is not a Federation starship. It's not a vehicle for the exploration of frontiers. This would be true even if Virgin Galactic did more than barely brush up against the bottom of space. Virgin Galactic is building the world's most expensive roller coaster, the aerospace version of Beluga caviar. It's a thing for rich people to do: pay $250,000 to not feel the weight of the world.

...When various corporate representatives eulogize those two pilots as pioneers who were helping to cross the Final Frontier, that should make you angry. That pilot died not for space but for a luxury service provider. His death doesn't get us closer to Mars; it keeps rich people further away from weightlessness and a beautiful view.
Here Adam Rogers of Wired tries to put a class warfare spin on tragedy but what he misses is that any new technology once it comes out of the lab has always been a plaything of the rich at the beginning.

From automobiles to telephones to motorcycles to radio to planes to televisions to computers to cell phones and satellite communications it's always been the wealthy who could afford to buy the earliest models and be pioneers in a technology. And it was their shelling out the big bucks to be early adopters that in fact made the technology viable and subsidized its development so that eventually it became affordable to the masses. Apparently Rogers believes any lives lost during the early days of commercial aviation were all a waste too since flying was (then) just an amusement for the rich.
So rather than being upset that Justin Bieber is paying $250,000 for a Virgin Galactic short flight into space, I figure his crazy money is going to help pay for the engineering and development necessary for a future Virgin spacecraft that can go into orbit and will be affordable to mere mortals.
Steyn: 'ISIS Are Fast-Track Nazi'
No messing about with a few property restrictions and intermarriage laws as a little light warm-up: They're only in the business of "final solutions", and they start on Day One and don't quit until the last Christian and Yazidi is dead or fled. As I've often remarked about today's exhaustively cleansed Maghreb, Levant and Araby, Islam is king on a field of corpses. But pikers like the Muslim Brotherhood, the Baathists, the House of Saud take their time. ISIS are shooting for the Guinness Book of Records.

Fortunately, progressive opinion in the west hates Jews more than it loves Christians or Yazidi or Shia or Kurds, so ISIS can get on with killing everyone they want to kill.
The ISIS Slave Auction of Yazidi Women
While Democrat politicians posture and carry on about a supposed conservative #WarOnWomen, this is what a real war on women looks like.
Spot Any Election Shenanigans Tomorrow? Well There's an App For That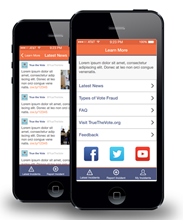 #futilityofhashtagdiplomacy: Boko Haram Announces that all Kidnapped Schoolgirls Have Converted to Islam and Been Married Off
How the Nigerian Government Got Swindled by a Nigerian Scam
Ace already covered this but just in case you missed it.
Here's what I know. If you're really fat or really short or have a disability or deformity, or merely just tits, you can create a hidden camera video where you walk around New York and random people will belittle you. As Welcome Ambassador to New York, Taylor Swift ought to address this shit. Even though we can't change crude human behavior, especially in rough densely populated urban environments, we can make speeches condoning it and pretend something was done. That's called politics.

There are two things you can count on from feminist bloggers covering a story of female harassment. First, they too have suffered such indecencies. One columnist wrote that she has suffered nasty comments and catcalling every day of her four years living in New York (solution: Kansas now has the Internet). Second, everything is tantamount to rape in the rape culture where raping rapists rape the living rape out of women with their raping eyes, their raping words, and their raping thoughts. Not to belittle catcalling, it's the obnoxious sport of losers, but it's not rape. Rapists are those relatively small number of guys who need to be shot in the head or locked up for life to be raped by other rapists. Catcallers need to be punched in the nose. I wish Hammurabi were still alive, he could explain this better.

I've never catcalled a woman in my life. I've known from the start I'm in that rather large category of guys who has to make a little effort to get women. The idea of leading with my inner asshole never seemed to fit that strategy. I'm sure it sucks for women that some percentage of men are socially retarded douchebags, but most aren't. Rape culture labeling is just as bad as catcalling. Save the inciting words for when they really count. What do you mean there's no room left in the 4:00 spin class? Rape!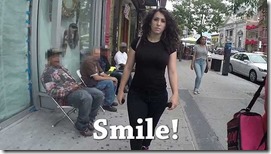 WA Supreme Court Rules That Accused Rapists Do Not Have the Burden of Proof To Show Sex Was In Fact Consensual 
I was surprised that this was even a question but apparently back in 1975 the state of Washington changed the law so that the accused had to prove that any sex was consensual else it was considered rape. The goal of this change was to make it easier for rape victims to report attacks.
Most law schools include criminal law in their first semester curriculum, and most law professors I know dread teaching through the rape section of the casebook, specifically because of scandals like the one currently being manufactured in Washington. There's something about sexual assault that (rightfully) turns the stomachs of most young lawyers and advocates and (not so rightfully) compels people to want to change the rules. Murder and theft are comparatively easy; rape is emotionally difficult to deal with even for those who have never been touched without their consent.

That doesn't make the Constitution go away.

This desire to do away with due process as a way to make rape prosecutions easier on the alleged victims is one of the most dangerous pseudo-legal trends in America, and the Washington Supreme Court should be applauded for its decision. The idea that those accused of sexual assault are somehow less entitled to a fair trial than those accused of murder or white collar crime is the very opposite of how the law demands these cases be handled, no matter how exponentially more difficult that may make the jobs of prosecutors and victims' advocates.

Justice is a two way street. Advocates who would throw away this concept do a great disservice to their clients, and create victims of the judicial system in the process.
And Everyone Called WitchWind Crazy - NYT: "Ultimately the question is, does 'mankind' really need men?" 
If only someone had a solution to the 'men' problem. Ideally a final one that would resolve the problem once and for all.
Math blogger and Google engineer Stefano Maggiolo answered that question by creating a map that shows the difference between "solar time" and "clock time", that is the discrepancy between the time when the sun is at its highest point in the sky and 12 noon as it is officially reckoned. On Maggiolo's map, places where the sun rises and sets later than it should are shown in red and those where the sun rises and sets earlier than it should are shown in green. The deeper the shade, the farther off the local clocks are.

As Joshua Keating notes in his article in Slate.com, for various reasons, more of the world seems to be late rather than early. One case that has drawn particular attention recently is Spain, where the government is now considering a proposal to move the country out of the time zone that includes France, Germany and Italy and to join the more geographically natural slot with Portugal and Britain.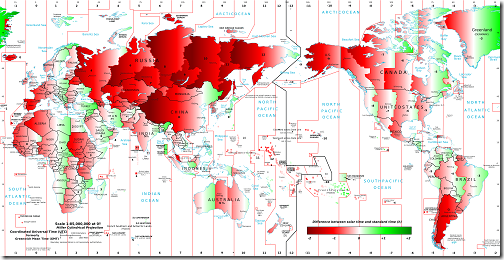 One in Four Americans Want to Ban Handguns - And That's a Good Thing
Because it's represents the lowest percentage in favor of banning in over 50 years of polling.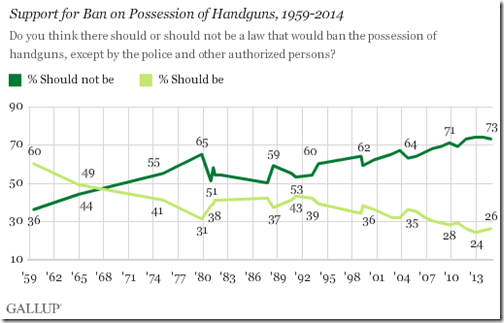 ObamaCare About To Suck Even More And Insurance Companies Are Gagged From Telling You
How bad will the new ObamaCare rates be? Well you can't even find out until after the elections.
This year, for the first time in 20 years I can not even quote a replacement product because Barack Obama has issued a GAG ORDER to the health insurance industry instructing them not to disclose their January 2015 health insurance rates until after the mid-term elections. This is unprecedented. Normally health insurance premiums are released for public viewing 60 days before the January 1st effective date. Where are the reports on these cancellations and the gag order from NBC, ABC, CBS and CNN? The only news organization that I am aware of that has reported on any of this is the Fox News channel. I can guarantee you one thing, not one of my clients who received a cancellation notice is voting Democrat on Tuesday.
A photographic time capsule of who's who back in the day.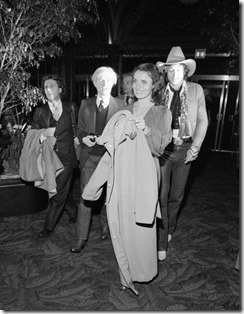 The Yahoo AoSHQ group - it's got electrolytes.
And my twitter thang.
Tonight's post brought to you by your challenge: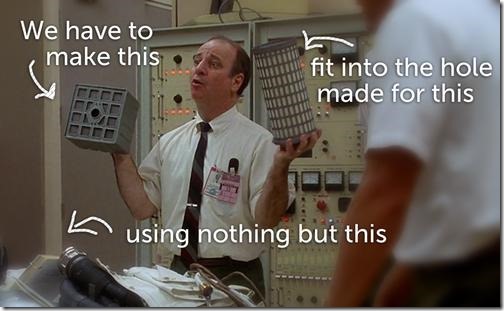 Notice: Posted by permission of AceCorp LLC. Please e-mail overnight open thread tips to maetenloch at gmail. Otherwise send tips to Ace.

posted by Maetenloch at
10:03 PM
|
Access Comments