« Mary Landrieu: Let's Face It, Obama and I Are Having Problems in Louisiana Because It's Racially and Sexually Bigoted
|
Main
|
Top Headline Comments 10-31-14 »
October 30, 2014
Overnight Open Thread (10-30-2014) - Halloween Comes At Night Mostly Edition
"Why would anyone send a kid - especially a son - to institutions that would do this? Would you send a black kid to institutions with disciplinary manuals written by the KKK?"

-- Glenn Reynolds on how universities now investigate sexual assault claims.
Also Half of MIT Students Think It's Possible to "Accidently" Rape Someone. And given how campuses are now defining 'rape' they're probably right.
The Russians Are Tan, Rested, and Ready to Rumble
Russian Jets Probing Air Spaces in Europe
NATO detected and monitored four groups of Russian military aircraft conducting significant military manoeuvers in European airspace over the Baltic Sea, North Sea/Atlantic Ocean, and Black Sea on 28 and 29 October 2014.  These sizable Russian flights represent an unusual level of air activity over European airspace.
And they've already probed Japanese defenses 533 times since April and were prowling off Alaska just yesterday.
Russian Security Forces Harassing US Diplomats and Embassy Personnel
Some of the alleged Russian actions seemed petty. In several instances, U.S. officials returned home to find their belongings had been moved or a window left open in the middle of winter. American diplomats have also been trailed more overtly by Russian security agents.

Others attempted to interfere with diplomatic work, like disrupting public meetings with Russian contacts. Uniformed guards provided by Russia to stand outside the embassy, ostensibly for protection, have harassed visitors and even employees trying to enter the building.
Russian Hackers Broke into the Executive Office of the President's Computer Systems
Apparently most (maybe all) of EOP's systems were down for at least a week but the Obama administration refused to talk about it. They finally reluctantly admitted this week that it had been hacked.
Further, the administration says the computer problems resulted from "suspicious cyber activity," which suggests action by a hostile power. In an apparent effort to reassure, a second administration spokesman tells us that the outage impacted only unclassified networks, and "there were no indications at this time that classified networks had been affected." This is a distinction that our informant did not draw. Whether it is accurate or not is vitally important, although at this point we have no information about what is stored on classified versus unclassified networks.
And it wasn't just some random kids poking around either:
The administration tells the Washington Post that the hackers responsible for the White House computer outage are "thought to be working for the Russian government."
Oh and guess what: Russia Now Has More Deployed Nuclear Warheads than the U.S.
So uh, good times, good Halloween times I guess.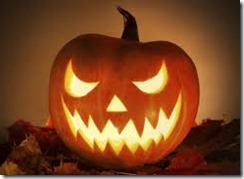 Kevin D. Williamson on the Pathetic Brokenness of Lena Dunham
I know Ace covered this earlier but the whole thing is still worth reading if you haven't already.
She did not get this way by accident; she got this way because the series of economic and intellectual cloisters in which she has lived her life have functioned as the emotional equivalent of Song-dynasty foot-binding: Intended to bring her nearer to perfection, they have instead left her disfigured and disabled. Her ambition is palpable, but fashion dictates that she forswear ambition: She describes her memoir as her answer to Helen Gurley Brown's Having It All: Love, Success, Sex, Money Even if You're Starting with Nothing, which of course Dunham purchased ironically from the inevitable "dusty shelf" of a hipster-haunted thrift shop, where it sat next to a copy of Miss Piggy's autobiography. But Helen Gurley Brown of Green Forest, Ark., who lost her father at ten to an elevator accident and a sister to polio a few years later, did in fact start with something close to nothing, and laboriously rose to a position of cultural prominence (from which she inflicted a tremendous amount of damage). The self-made Helen Gurley Brown, another voice of a generation of women, was in many ways the genuine version of what Lena Dunham pretends to be - at least, the woman she pretends to be on television. Brown emerged from her chrysalis at the age of 40; Dunham is busily building an ever-thicker cocoon of fantasy, prescription drugs, and weaponized celebrity, manipulating reality to her own specifications. If she is emblematic of her generation, it is in that her life, in her own telling, is a reminder that being ruined by comfort and privilege is as easy as (perhaps easier than) being crippled by privation and abuse.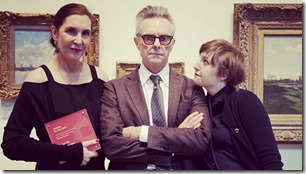 Report: Ferguson Police Chief to Resign, Officer Wilson to be 'Eased Out' of Force
The police chief is denying this but it's likely that Wilson will have to find employment in some other police force if only for his own safety.
Also: DOJ Convenes Grand Jury For Zimmerman Civil Rights Case
The Orlando Sentinel newspaper today reported that the Department of Justice has assembled a Federal Grand jury to meet next week to hear testimony about whether George Zimmerman violated Trayvon Martin's civil rights on the night that Zimmerman ultimately killed Martin in self-defense.

It was only last month that the Washington Post reported that unidentified Federal law enforcement officials thought it very unlikely that federal charges would be brought against Zimmerman, due to insufficient evidence.  Indeed, despite having dozens of FBI agents interview scores of people regarding Zimmerman's shooting of Martin, not even a smidgen of racism was uncovered in Zimmerman's past or in the particular events surrounding his self-defense shooting of Martin.
Desperation + upcoming elections + the Ferguson bust = time to throw the white hispanic to the racial hounds.
Science! Bitches: Nobel Prize-winning Doctor Backs Christie's Quarantine Plan
Time Magazine Accidentally Commits Journalism
Is Gabby Giffords Too Disabled For Congress?
This is how MSN reported a recent anti-gun speech she gave.
"She has delivered the same 64-word speech eight times already, but Gabby Giffords is struggling to get through the ninth," msn.com reports. 'Together, we can win elections,' the former Arizona congresswoman tells her Seattle audience before starting to stumble. After a moment of confused silence, an aide whispers the next line, and Giffords continues the broken sentence: '. change our laws.'"
They tried to spin it as heroic but it makes you wonder whether her remaining in congress is fair to Arizona or to Gabby Giffords herself.
Update: Ah never mind all that crap above - Giffords retired from congress in 2012. In my defense I have been smoking a lot of Vox recently plus I suspect the Russians may have hacked into the ONT and planted typos and mistakes in it. That may also explain the random penis tweets sent to women from my Twitter account. Allegedly. :-(
What Not to Say in UK Airports: "I'm Not a Muslim"
Well unless you want to be charged with racism and endure six months of official prosecution harassment process.
The Soviets Did Know How to Make Their Subs All Comfy
Including saunas and hot tubs on their 174 meter Typhoon class subs. Which makes up a bit for the radiation leaks and occasional sinkings.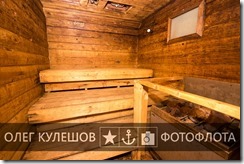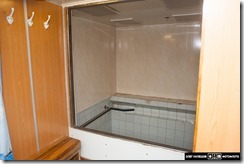 Can Kids Die From an Overdose of Candy?
Scientists working for Crest attempted to find out.
Sleazy MSNBC Host Scams Real Estate Broker Out of $1.2 Million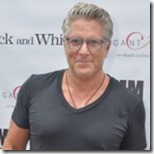 Forty years ago, when ten-year-old Thomas went into the University Hospital of Geneva with a routine childhood infection, his blood test revealed something very curious: he appeared to be missing an entire blood group system.

There are 35 blood group systems, organised according to the genes that carry the information to produce the antigens within each system. The majority of the 342 blood group antigens belong to one of these systems. The Rh system (formerly known as 'Rhesus') is the largest, containing 61 antigens.

The most important of these Rh antigens, the D antigen, is quite often missing in Caucasians, of whom around 15 per cent are Rh D negative (more commonly, though inaccurately, known as Rh-negative blood). But Thomas seemed to be lacking all the Rh antigens. If this suspicion proved correct, it would make his blood type Rhnull - one of the rarest in the world, and a phenomenal discovery for the hospital haematologists.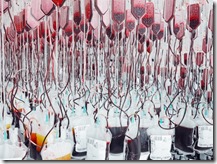 And the Third Seal Was Opened: Tom Cruise and Lindsay Lohan Reportedly Dating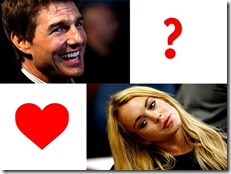 First World Problems: 'Was It Ethical To Tell Koko The Gorilla About Robin Williams' Death?'
And why would Koko even care about some random human she met once 13 years ago?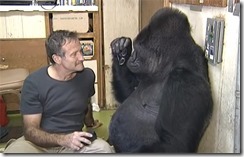 Fun Fact: According to Gallup 1957 was the happiest year ever recorded in the United States. It was also the first year they ever asked about happiness.
Video Horror: The Paul Lynde Halloween Special
Apparently in 1976 ABC decided that what America really wanted was a whole lot more of Paul Lynde. Especially around holidays. And out of this came a Halloween special.
In it you will find KISS, Betty White, and the rhinestone truck driver among other um features.
30 Painfully Horrible Halloween Costumes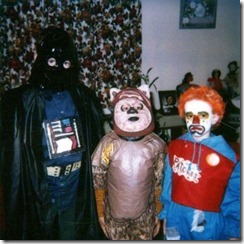 China's Advice to Its Citizens: Don't Pick a Stripper Name
When choosing your English codename.
Food names (Candy, Sugar, Cherry) are "non-smart girl" choices and also run the risk of sounding like "stripper names." Likewise, avoid names that have a blatant sexual connotation, such as Creamy, Dong, or anything suggestive that's going to supplement Wang.
Yahoo group. That is all.
Come on be a smartie and join the yahoo group party! For the children.
And my lo-fi Twitter spew.
Tonight's post brought to you by soon: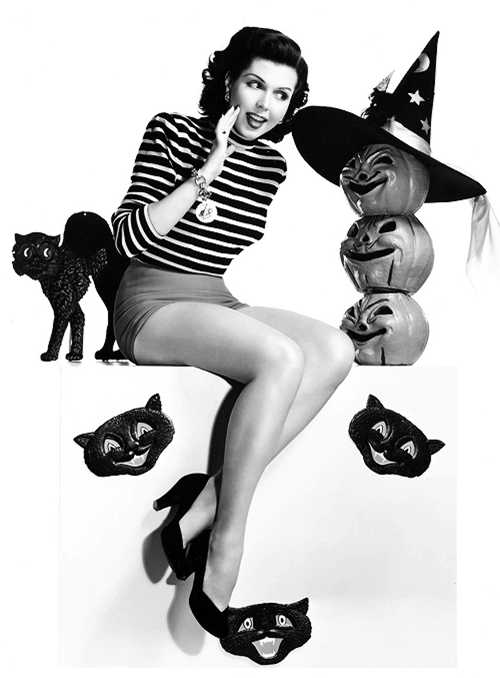 Notice: Posted by permission of AceCorp LLC. Please e-mail overnight open thread tips and surplus souls plus $1 for S&H to maetenloch at gmail. Otherwise send your spare children to Ace and his Halloween Camp O'Fun. Do not taunt happy-fun ball. Light fuse and get away.

posted by Maetenloch at
10:44 PM
|
Access Comments