« World Series: Game Seven! [BCochran81]
|
Main
|
Morning Open Thread »
October 29, 2014
Overnight Open Thread (10-29-2014)
What's conspicuously missing from this whole debate has been any sense of the right to be wrong. For most commenters on the left, it is enough for them merely to declare the Hitching Post's proprietors to be ignorant, backward, and prejudiced, and this automatically justifies the mailed fist of the state coming in to set those bigots straight. They remind me of the old Tom Lehrer joke: "I know there are people out there who do not love their fellow man, and I hate people like that."

-- Robert Tracinski in Gay Marriage and the Right to Be Wrong
Kaci Hickox, America's Sweetheart
The comments to the linked article are uniformly angry. Typical is this: "She makes it REALLY easy to hate her." And that's among the nicer ones.
As of this evening Kaci is still a free-range ebola nurse somewhere in Maine. And isolation protocols - she don't need no pinche protocols. Because Science! bitches.
"I don't plan on sticking to the guidelines," she said Wednesday on NBC's "Today" show, referring to Maine' officials' plan for her to remain quarantined at home through November 10. "I remain appalled by these home quarantine policies that have been forced upon me."

One of Hickox's lawyers, Norm Siegel, told NBC's Matt Lauer state officials had until Thursday to adjust their approach, and if they tried to physically apprehend Hickox, her legal team would take the matter to court.
But the state of Maine may have had just about enough of Saint Kaci of the Order of Unique Snowflakes.
Meanwhile it turns out that Connecticut has 8(!) people under mandatory ebola quarantine. And they are not happy about it. One of them, Ryan Boyko, was exposed to ebola via infected NBC cameraman Ashoka Mukpo yet is metaphysically certain that he does not have ebola. Because credentials and Science! bitches.
"I'm outraged and very upset about the impact that this policy and the subsequent policies in other states will have on the actual fight to contain Ebola in West Africa," Boyko, a Ph.D candidate in the School of Public Health's epidemiology of microbial diseases department, told the Hartford Courant.
Umm how about the the fight to contain ebola in the United States of America? Can we focus on that for just a little bit okay? I know that's racist or something but let's just pretend that Connecticut is like a suburb of West West Africa and that you're actually fighting ebola there where it's still okay to take precautions.
Available Now: The Sexy Recalcitrant Ebola Nurse Costume for Halloween*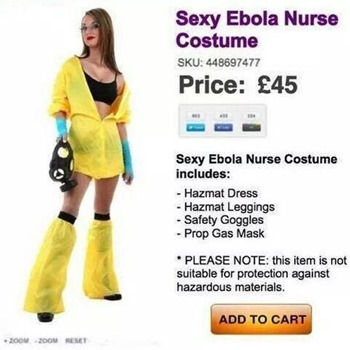 * Attitude and entitlement sold separately.
CDC: Okay Yes You Can Catch Ebola From Sneezes But Don't You Dare Call It Airborne
It's not clear to me that this is a change, as claimed by the expert, as I think that the CDC has previously said that Ebola can be transmitted through sneezing on someone. But this poster illustrates that what most people would call an "airborne" transmission (a sneeze) is something CDC defines as "droplet spread" - allowing them to continue to maintain that it does not travel through the air.

This is a rather . . . esoteric distinction for people who are repeatedly told Ebola does not spread through the air. After all, a sneeze travels through the air. Rather far, actually. According to MIT, in fact, sneezes can travel up to 20 feet in the air.
I understand that there's a difference but rather than explaining it, the CDC tries to mislead people by simply repeating over and over again that ebola is not airborne despite the fact that you can (potentially) catch it through the air.
What Your ZIP Code Predicts You'll Buy




The More Expensive the Ring and Wedding, the Shorter the Marriage?
In this paper, we evaluate the association between wedding spending and marriage duration using data from a survey of over 3,000 ever-married persons in the United States. Controlling for a number of demographic and relationship characteristics, we find evidence that marriage duration is inversely associated with spending on the engagement ring and wedding ceremony.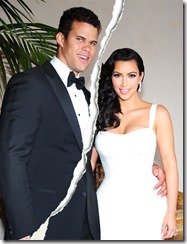 The last minute or so could have come from an episode of Seinfeld.
Scientists to Now 'Fast Track' Climate Change Lies
Shut up bitches!, the scientists explained. End result: this.
Border Patrol Actually Catches and Punishes Illegal Border Crossers
Thank God they dealt severely with the middle-aged Canadian and American mountain biker menace.
U.S. Border Patrol agents slapped a $5,000 fine on an American citizen this week for slipping into the United States from Canada on a mountain bike, the agency announced Wednesday.

The 40-year-old American and his 44-year-old Canadian companion were nabbed Sunday near Houlton, Maine, after allegedly biking across the border south of Notre Dame, Canada, according to U.S. Customs and Border Protection (CBP).

A Border Patrol agent spotted the two men at about 2:30 p.m. with mountain bikes on a dirt road near the border. After questioning the suspects, the agent arrested them for illegally crossing the border.

Each was fined $5,000, said CBP.
Horde Challenge: Google 'Betty White naked NSFW'. You will be pleasantly surprised.
News You Can Use: Using Excel to Watch Movies at Work
Because that work ain't gonna procrastinate itself, bitches.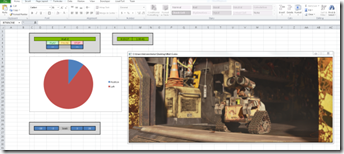 Jose Canseco: And Then There Were Nine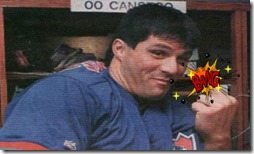 Well I guess any creature that can digest you over a thousand years must have at least some positive points.
The Group knows what you did.
Tonight's post brought to you by Cyd: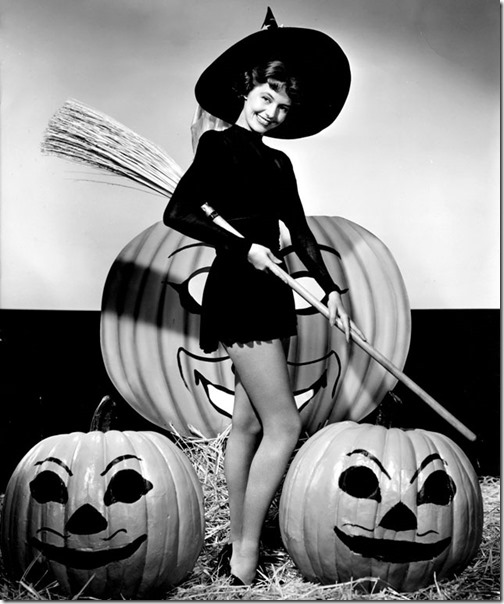 Notice: Posted by implicit permission of AceCorp LLC (a division of Lazy Evil, Inc.). Please e-mail overnight open thread tips and dee-lish gossip to maetenloch at gmail. Otherwise send all threats to LauraW. Heh heh.

posted by Maetenloch at
10:07 PM
|
Access Comments