« Fox Reports State Department Memo, Planning Possible Treatment of Non-US Citizen Ebola Patients
|
Main
|
Top Headline Comments 10-29-14 »
October 28, 2014
Overnight Open Thread (10-28-2014)
Hitherto the plans of the educationalists have achieved very little of what they attempted, and indeed we may well thank the beneficent obstinacy of real mothers, real nurses, and (above all) real children for preserving the human race in such sanity as it still possesses.

-- C. S. Lewis
"Blood, mucus, feces, semen. Now if you came across some strange mucus or feces out there on the or subway or anywhere else, don't eat it."

-- New York TV host Errol Lewis explaining how to avoid ebola. Note that only two of the listed substances are actually on the subway do-not-eat list.
Everyone's Favorite RadFem is Back With a Comprehensive Plan for Utopia
Now before everyone gets too excited I have to tell you that there's a drawback to it: About a half of you are going to have to be killed.
Maybe not murder-death-kill-killed but most definitely euthanized-snuff-killed. And I'm pretty sure you can use that XY-poisoned little brain of yours to guess which half she has in mind.
Before we do anything, the very first measure to adopt is to take all men out of all positions of decision-making immediately, and actually out of any kind of social, professional position whatsoever.

Major serial killers, serial torturers, pimps, pornographers, severe domestic abusers, serial rapists, genocide planners, biocide planners and pedocriminals across the world will simply be euthanised: the decisions will be taken by women in a mass world tribunal for patriarchal crimes. This is by far the best solution, and is the most legitimate, ethical way of reducing male population to more reasonable levels.
Well okay I'm down with starting with the serial killers, serial rapists, and pedophiles.  But honestly I'm iffy on the pimps and pornographers and a bit negative but open to suasion on the Irish and Chinese.
Okay so once we're past that whole male population reduction step, what lies in store for the few XYers that will be allowed to live? Well the short, nasty life of being helots in service to women and Gaia that's what. While women would finally be free to live to their natural six score and ten+ years of being IN CHARGE.
All men at least above 15 (or younger if very asocial) should live separately from women and children, on their own in small huts or studios, isolated from one another and scattered around so that women can keep an eye on them (they should never be in groups or packs, that would be illegal). So it would also be illegal for male adults to impose their presence on females, girls and children. Men would have to care for themselves on their own: food, laundry, etc. No male above his age of puberty would be allowed to receive any kind of service from a female. Their life expectancy would probably drop to the age of 40, but that's how things should be. Women's life expectancy without men would rise to 130 years at least.

...In order to keep all men and post-pubescent boys busy, we'd send them to clean up the vast amounts of detritus, pollution and toxic wastes men have littered and almost killed the world with. Much of the damage to the earth is irreversible, however with a great deal of effort and genius, women will find sustainable, natural and simple ways of healing a lot of the damage men have caused, and send men off to do the dirty work. No man will be allowed to take any decision without female guidance. We know what happens when men decide on their own! DISASTER.
But of course there are some downsides too.
PIV would be illegal too of course, as well as the initiation of any verbal or physical contact to women and girls or boy children, unless solicited by a woman for specific matters. I'm not sure what to do about boy children. Obviously you know my opinion, but let's say that's up to the mother to decide what she wants to do before he turns of age to leave the female family circle.
But on the other hand just think of all the possibilities of non-PIV reproduction now open to you ladies. I mean come on who wouldn't prefer some kind of budding process to the current man-PIV-tainted childbirth process?
The number of children and human population will naturally decrease to sustainable levels, so will the number of males born. Women will be free to experiment parthenogenesis or procreation with two female eggs.
Also banned: nuclear families, private ownership of land, war!, schools, meat, oral sex (just playing a hunch on this one), states, laws, and catty remarks about recent weight gain (also playing another hunch).
Next step: universal Feminist paradise. Yay!
But don't worry - the Onion has already covered this plan.
Obama Administration Calls Netanyahu a 'Chicken-shit' For Not Doing What They Did Everything in Their Power to Keep Him From Doing
No way to win on bombing Iran's nuclear program.
This official agreed that Netanyahu is a "chickenshit" on matters related to the comatose peace process, but added that he's also a "coward" on the issue of Iran's nuclear threat. The official said the Obama administration no longer believes that Netanyahu would launch a preemptive strike on Iran's nuclear facilities in order to keep the regime in Tehran from building an atomic arsenal. "It's too late for him to do anything. Two, three years ago, this was a possibility. But ultimately he couldn't bring himself to pull the trigger. It was a combination of our pressure and his own unwillingness to do anything dramatic. Now it's too late."
Attack Iran and the Obamaites will call you a warmonger and a destabilizer of the entire region, but don't attack and they will call you a pussy.
Apparently American Soldiers Are Way More Contagious Than Your Usual West African Travelers
How could the Obama administration not have thought through their policy on whether soldiers returning from West Africa should be quarantined? How did they get to the position that soldiers returning are now being quarantined at the same time that the administration is arguing against quarantines for people entering the U.S. from the same area, including medical workers who have been working with Ebola patients? Every day we have some fresh example of how slipshod the policymaking is on Ebola. The President sent American troops over to West Africa and yet they hadn't figured out how to bring them back safely? Amazing. The CDC keeps contradicting itself. As Mary Katharine Ham writes of the questions that White House correspondents are asking at the press briefing: "Let's be real; you're making this up as you go, right?" Sure seems that way.
And apparently some people are just too good and special snowflakey for quarantines.
The Federalist Society Caves to "Rape Culture" Orthodoxy, Blacklists Cathy Young
They've been properly cowed by the campus mobs and just want to avoid anything 'controversial'. Sad.
Bill Maher Discovers That Even Clapper Jokes Against Republicans Won't Protect Him
Rediscovered Satellite Photos From the 60s Reveal Surprises
Global warminingists and their very Sciency! theories hardest hit.
What they found astonished them: The images revealed new records for both the smallest maximum [Antarctic] sea ice ever recorded and the largest. The latter record was just broken this year. The two records were just two years apart, but the difference in sea ice extent was more than 1.5 million square miles (4 million square kilometers), an area twice the size of Mexico.

"We're talking a 20 percent difference," says Gallaher. "That's a sizeable change."
The Nimbus satellites also caught images of the Arctic before warming from climate change accelerated. Gallaher and Campbell were surprised to see some mysterious holes in the ice in the old images.

Holes in the Arctic ice are a common phenomenon today, as the Arctic warms. But in the colder 1960s, a large patch of thin or melted ice was unexpected-and nothing like it was seen again until the 21st century.

Japanese Balloon Bombs and the Plan to Bomb Texas
What Tactical Tomahawks Are For And How To Use One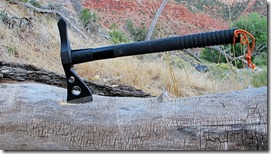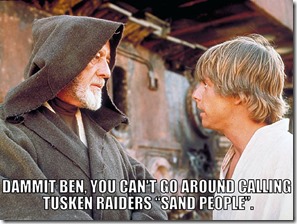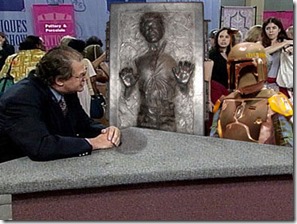 Fat Enough to be Beyond the Law?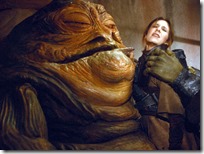 Teh Tweet!
Tonight's post brought to you by models versus the real thing: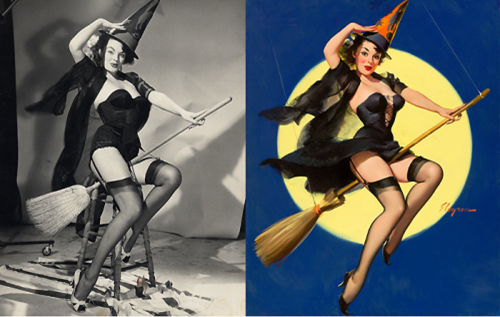 Notice: Posted by permission of AceCorp LLC. Please e-mail overnight open thread tips to maetenloch at gmail. Otherwise send tips to Ace.

posted by Maetenloch at
09:53 PM
|
Access Comments