« IS Now Lobbing Mortar Shells Into Baghdad's Green Zone
|
Main
|
Top Headline Comments 10-22-14 »
October 21, 2014
Overnight Open Thread (10-21-2014)
Leslie Loftis: Houston Sermons Are, Legally Speaking, Fair Game
Why? Because the IRS and 501(c)(3) tax exemption which prohibits some political activity and speech.
'To be tax-exempt under section 501(c)(3) of the Internal Revenue Code, an organization must be organized and operated exclusively for exempt purposes set forth in section 501(c)(3), and none of its earnings may inure to any private shareholder or individual. In addition, it may not be an action organization, i.e., it may not attempt to influence legislation as a substantial part of its activities and it may not participate in any campaign activity for or against political candidates.'
Surprisingly this prohibition against political activity is a relatively new policy. And is being used exactly as it was intended:
To start, the political speech prohibition did not exist until 1954. To punish and prevent political opponents from speaking out against him, then - Sen. Lyndon Johnson, who was in a contentious re-election campaign, pushed through an amendment to the tax code which prohibits "political activity" by 501(c)(3) entities. It is called the Johnson Amendment. Since the prohibition passed, it has only been lightly-and selectively-enforced. Various test cases have appeared in the courts trying to figure out just what political activity is prohibited, without much success.
However the IRS has generally declined to enforce this rule - as the activities of pretty much any black church during the election season demonstrate - but not always. The situation got so egregious that Branch Ministries successfully sued the IRS in 1992 for selective and disparate enforcement of the rule. The IRS was cowed for a while but not to worry the they're busy updating their 501(c)(3) guidelines so they can get back to going after churches again.
So how as a tax exempt religious organization do you avoid running afoul of these restrictions and having your tax exemption revoked? Well guess what - currently there's no way to know because the IRS won't release their new guidelines.
The IRS has not complied with Freedom of Information Act requests to disclose those new guidelines. If the press release from FFRF is true, the IRS has new guidelines for enforcement, but just isn't telling the public what they are.
So you'll have to just guess, mind your chilled Ps and Qs, and try to avoid any Official Attention I suppose.
And how does this federal restriction relate to the city of Houston's subpoenas? Well Leslie has a pretty good idea of what the end goal is here:
The City of Houston plans to try to invalidate the petitions by showing that the pastors tried to influence city legislation and then, I suspect, will turn the communications obtained in a court proceeding over to the IRS hoping it will revoke participating churches' tax-exempt status, which would also expose the churches to property taxes in Harris County. (IRS speech restrictions apply at both the federal and local level because Texas Tax Code requires federal exemption status for local exemption status.)
And the power to tax is the power to destroy.
Cue the Handwringing, Sanctimonious Editorials!
America and its hateful hate has failed you Michael.
Will #GamerGate Lead to #SportsGate?
Sonny Bunch points out that the same frustrations that led to #GamerGate are brewing among sports fans:
And, as I've noted here, there is a growing annoyance with the entertainment press-sports, film, video game writers-for being not only out of step with their readership but also frequently ignoring their subjects altogether in favor of opining on topics that are either implicitly or explicitly political in nature. I remain convinced that roughly 80 percent of the angst over #GamerGate relates to a similar notion: issues of ethics aside, gamers were tired of being told how horribly sexist and racist they were for playing games and engaging with gamer culture. As a result, they finally snapped. Similarly, I get the sense that sports fans are pretty sick and tired of being lectured on issues that are either entirely unrelated to sports (say, gun control) or, at best, marginally related to sports (the level of political correctness of a team name). You can see some of that frustration in the following data points, which track the answer to the question "Should the Redskins change their name, or not":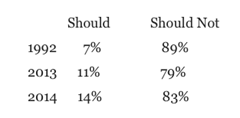 What's fascinating to me is the fact that, despite a near-unanimous chorus from the sports media over the last 18 months or so on the evils of the Redskins brand, "should not [change the name]" is +4 from 2013 to 2014 while "should [change the name]" is only +3. Considering that "should not" already had the support of almost four in five respondents, any uptick would have been surprising. But "should not" out-gaining "should" is downright shocking, and suggests to me that Americans, by nature a reactionary lot, are just about tired of all this silliness, thanks.

I guess the only question is this: How long until there's a #GamerGate for sports?
The CDC: Infected by Politics and an Obsession with Social Justice
A Belated (And Concealed) Explanation Of Obama's Credit Card Turndown
Come on - who hasn't forgotten to pay a few bills when you're busy out making the seas recede and presidenting and stuff.
The Cruelty of Early Industrial Capitalism
The famous old story, repeated hundreds of times, that the factories employed women and children and that these women and children, before they were working in factories, had lived under satisfactory conditions, is one of the greatest falsehoods of history. The mothers who worked in the factories had nothing to cook with; they did not leave their homes and their kitchens to go into the factories, they went into factories because they had no kitchens, and if they had a kitchen they had no food to cook in those kitchens. And the children did not come from comfortable nurseries. They were starving and dying. And all the talk about the so-called unspeakable horror of early capitalism can be refuted by a single statistic: precisely in these years in which British capitalism developed, precisely in the age called the Industrial Revolution in England, in the years from 1760 to 1830, precisely in those years the population of England doubled, which means that hundreds or thousands of children-who would have died in preceding times-survived and grew to become men and women.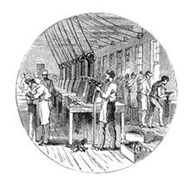 Better Dead Than Rude:
Jihadis Leave Denmark to Go on Jihad in Syria and Return to Receive...Free Counseling and a Jobs Program 
Dead Quebec Terrorist Who Murdered Canadian Soldier Was Arrested Trying to Join Syrian Jihad But Then Released
The Era of Saturday Morning Cartoons Is Dead
Gizmodo published an article on Saturday pointing out that, with The CW having aired its last episodes of Vortexx cartoons last weekend, this is the first weekend in the United States with no Saturday morning cartoons playing on national broadcast stations. NBC stopped airing Saturday morning cartoons in 1992, CBS stopped shortly after, and ABC followed suit in 2004. Gizmodo failed to take into account the Public Broadcast Station (PBS), but during an age of instant online media access...and cable...the oversight is understandable because everyone has already moved on. TV is dead. Long live the Internet.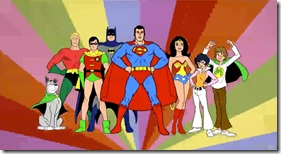 5 Weird Things I Learned Selling My Used Panties on Reddit
I can make between 35-75 bucks a pair, and I don't even have to leave my apartment.
And note well morons that no pants are required.
Family Text Dead Grandmother, Get Response
Florida Man Lies Bleeding on Floor After Being Shot By Ex-Lover, Takes Selfie
Long live the Florida Man!
The AoSHQ group. Watch yer cornhole.
Teh Tweet!
Tonight's post brought to you by Janet: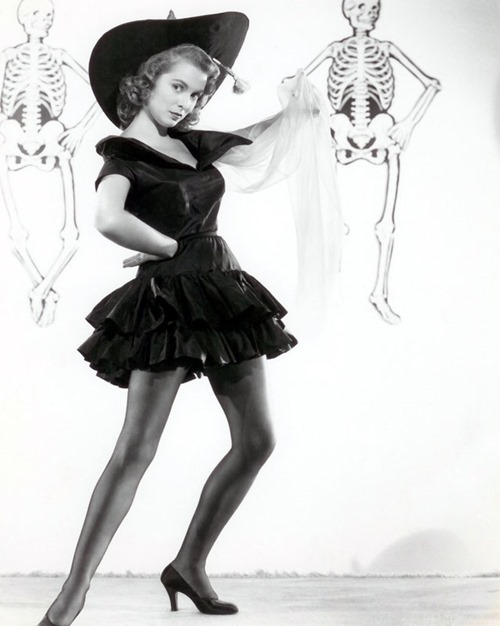 Notice: Posted permission of AceCorp LLC. Please overnight thread tips maetenloch at gmail. Otherwise tips Ace-man.

posted by Maetenloch at
10:29 PM
|
Access Comments