« MNF Thread
|
Main
|
Top Headline Comments 10-21-14 »
October 20, 2014
Overnight Open Thread (10-20-2014)
2001 Holiday Inn Commercial Accurately Predicted Our Current Ebola Czar*
* Note that there's no evidence that Rob Klain ever stayed at a Holiday Inn Express. He did work for Al Gore once though.
Related: CBS Employee Snarkily Wonders When Rand Paul Became 'Doctor' Rand Paul, Deletes Tweet When Someone Puts Some Knowledge to Her
Is a 21 Day Ebola Quarantine Long Enough?
Maybe not. Still any period of quarantine is better than none but 21 days shouldn't be taken as gospel either.
A study published in the New England Journal of Medicine earlier this year also found that 5 per cent of patients who contracted Ebola in West Africa in the first months of the epidemic had an incubation period longer than the recommended 21 days.

The CDC's website puts the incubation period of the virus at 2-21 days.
Ben Affleck, Bill Maher, and Brad Pitt All Own Guns to Protect Their Homes and Families
Maher then used Affleck's comments as a springboard to launch into a short discussion on self-defense and the rights a private citizen has to defend himself and his property. He said: "In California, anyway, you can shoot an intruder in your home."

Maher then looked at Affleck and said, "I mean, you have guns." To which Affleck responded, "I do." The audience grew quiet for a second and then roused up when Maher said, "So do I, and for that exact reason."

Maher added: "I'm not disarming unilaterally."
According Fox News, Pitt told Radio Times "there's a rite of passage where [he] grew up of inheriting your ancestors' weapons." Subsequently, his brother inherited their father's weapons, while Pitt says of himself, "I got my grandfather's shotgun when I was in kindergarten," which was age six.

He said his father "instilled [in him] a profound and deep respect for the weapon."

Two years later, at age eight, Pitt fired his first handgun. He said he does not "feel that his family is safe unless there is a gun in the home."

In September 2012, Outdoor Life reported that Pitt gave Angelina Jolie a "$400,000 shooting range as wedding gift."
And I'm guessing that only one of these three would unreservedly support your right to have a gun for self-defense.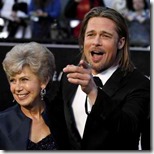 It's easy to dismiss Stalin and Hitler as 'madmen' and hence make them more sui generis and therefore ultimately less scary. But in her biography of Stalin Anne Applebaum makes the case that Stalin was in fact a perfectly rational, sane Communist ideologue who was willing to kill millions to keep power and achieve his aims. Pathologizing evil is ultimately just another way to deny its existence.
In the contemporary West, we often assume that perpetrators of mass violence must be insane or irrational, but as Kotkin tells the story, Stalin was neither. And in its way, the idea of Stalin as a rational and extremely intelligent man, bolstered by an ideology sufficiently powerful to justify the deaths of many millions of people, is even more terrifying. It means we might want to take more seriously the pronouncements of the Russian politicians who have lately argued for the use of nuclear weapons against the Baltic states, or of the ISIS leaders who call for the deaths of all Christians and Jews. Just because their language sounds strange to us doesn't mean that they, and those who follow them, don't find it compelling, or that they won't pursue their logic to its ultimate conclusion.
MoveOn Warns a GOP Congress Will Use Obscure 'Reconcilation' Process to Pass Bad Laws!
Reconciliation - why that's a term I haven't heard since...well since ObamaCare got passed that way on a pure party-line vote by the Democrats.
Obamanesia: People Now Can't Remember Voting for Obama
Steyn on Outbreak, Ebola, and the Scourge of Dustin Hoffman
Outbreak's killer virus is called Lambada or Macarena or some such, and was discovered in the African jungle in 1967 by two duplicitous US Army officers Donald Sutherland (inevitably) and Morgan Freeman (rather less inevitably, but before his screen persona decayed into that picture-killing Godlier-than-God Godliness). They destroy the camp and cover the whole thing up. Twenty-eight years later, it's back - and this time it's headed for America. An employee at a holding facility gets infected and goes to California, where he infects someone else, and then flies to Boston, where he infects someone else... If that sounds boringly familiar, well, unlike the news bulletins, there's no Tom Frieden character popping up every 20 minutes to reassure you that none of this could ever happen because he's got these all-powerful "Protocols".

Anyway, within hours, this Macarena virus reduces its victims to gibbering wrecks, dripping sweat, splattered with lesions and oozing pustules, begging for a merciful release. But then what Dustin Hoffman performance doesn't have that effect?
Hoffman's always been better suited as a villain or a comic character in an ensemble but during most of his career he's insisted on roles where he plays the heroic, crusading leader who's always fighting the system and never ever wrong - which mostly meant that he came off as a preening asshole.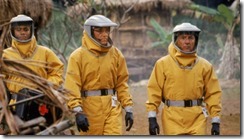 NASA's HI-SEAS Project Results Suggests a Women-Only Mars Crew
Mainly on the basis of daily calorie consumption which means the ultimate crew would consist of female midgets little people whatever the hell they're calling themselves these days. But I'm guessing that an all lady midget crew might have just a few crew dynamics issues during the two year journey to Mars. On the other hand just imagine the epic intra-vessel wrestling matches that this will generate.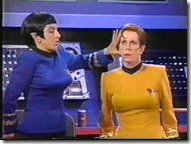 Is Tito's Handmade Vodka Really Handmade?
Well if you can buy it off the shelf in BevMo, exactly how handmade could it be? And was anyone actually confused by the name?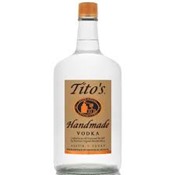 Tokyo Cops Bust School-Girl 'Sniff Parlor'
Just from the title alone I deduce three things:
1. Sniffing school girls is a thing in Japan
2. It's a big enough thing that parlors for it exist
3. It's also apparently illegal
And from the same source: Osaka Cops Bust Dumpers of 200 kg of Porn
FYI 200kg is about 440lbs which is a lot of pr0n even by metric standards.
A 70-year-old company executive and a care nurse, 40, are alleged to have unloaded 17 bags containing 500 AV tapes and magazines (weighing a total of approximately 200 kilograms) into Haginochaya Minami Park - a violation of trash disposal laws.
And if you're familiar with Japanese trash laws, they probably got cited for not properly sorting their recyclables into the 12 different types - each with a different pickup day.
Dubai Court Grants Divorce to Man Claiming Genie Has Possessed His Wife
Hmmm I wonder if that would fly here.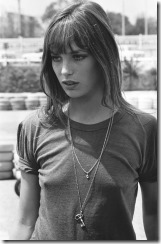 The Yahoo AoSHQ group - it's got electrolytes.
And my twitter thang.
Tonight's post brought to you by Lily Munster, the early years: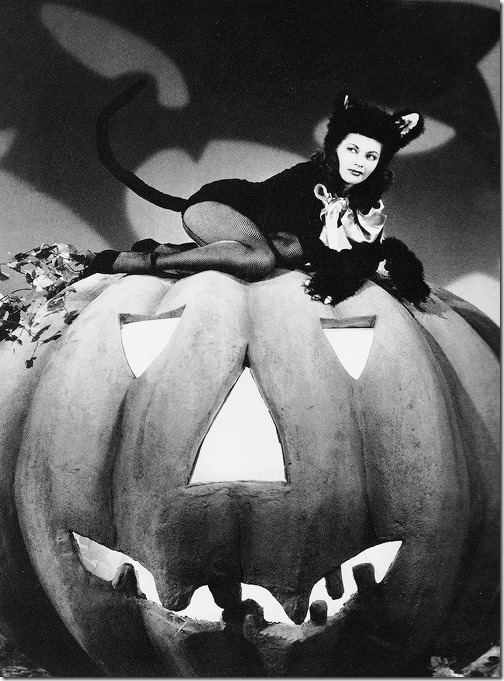 Notice: Posted with the non-verbal, unwritten but California-valid consent of AceCorp LLC. Please e-mail overnight open thread fan mail to maetenloch at gmail. Otherwise to Ace because sometimes ewoks get lonely too.

posted by Maetenloch at
09:49 PM
|
Access Comments