« Gun Thread: 10-19-2014 [WeirdDave]
|
Main
|
Gaming Thread 10/19/2014 »
October 19, 2014
Food Thread: Don't Get Your Guests Sick Edition [CBD]
Ah....the joys of gastrointestinal disturbances. Everybody has had the unfortunate and distressing experience of food-borne illness. Most of them resolve in several hours, and they are rarely life threatening, although they do seem existentially awful.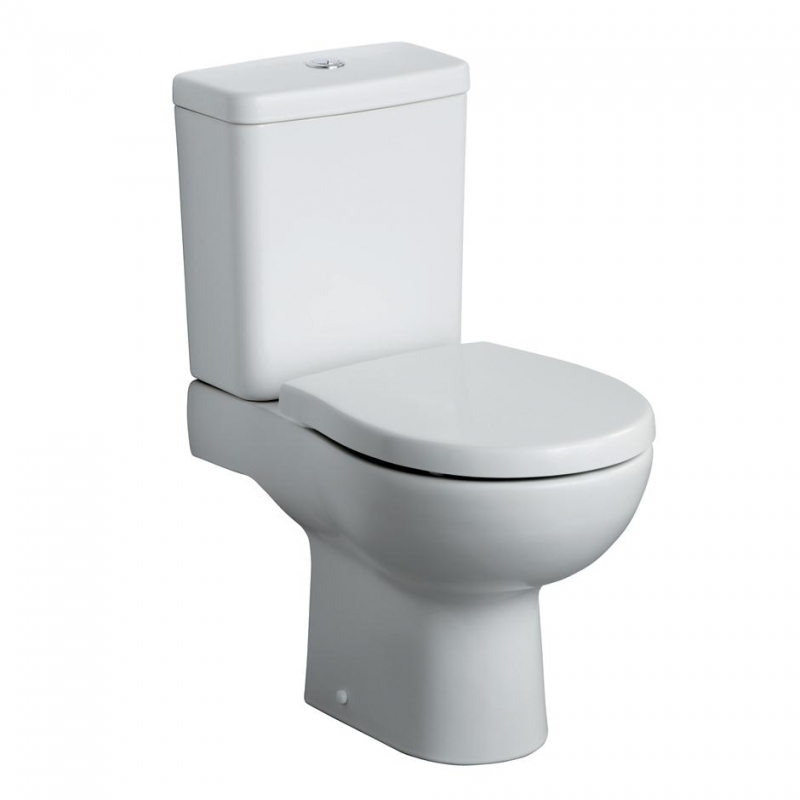 Luckily our food production and logistics systems are extremely good at minimizing the risk of food poisoning from commercially produced food, although the hysterical over-reporting of the occasional large outbreaks might make it seem as if we are living in some third-world backwater with no clean water and fields fertilized with human waste.
Are there gaps in the system? Of course. The most famous; E. coli O157:H7, a nasty little bugger, is common in feedlot cattle, which is a good reason to avoid commercial hamburger. The big producers grind meat from everywhere, and one infected cow or less than perfect slaughterhouse technique can taint a huge batch. So grind your own or buy from a store that grinds their hamburger on-site, and you can limit your exposure.
The Salmonella contamination rate in American chicken ranges North of 30%, so it's a fair assumption that those chicken breasts in your refrigerator are best not eaten as Chicken Tartare.
Warm water oysters (The Gulf of Mexico) are susceptible to contamination with Vibrio, which causes some nasty symptoms, and can be fatal in certain people. But that won't prevent me from having a dozen or so if I am in New Orleans!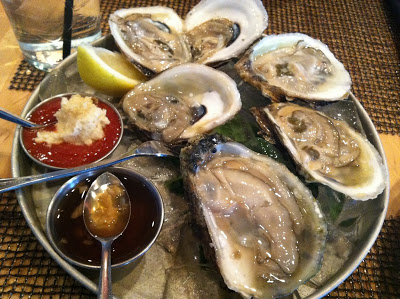 There are other examples, but much of the food poisoning in this country comes not from the raw ingredients, but from poor handling during cooking. That perfect protocol for preventing illness that the corporate food scientists have worked on and perfected is all for naught when the knuckle-dragging, booger-eating moron in the kitchen doesn't wash his hands after performing his morning ablutions, in spite of the hours of training and constant reminders and the large sign over the toilet and sink in the employees bathroom.
One of the issues with sanitation is that there are bacteria that produce toxins that are not destroyed by cooking. Staphylococcus aureus is ubiquitous (on the skin and in the respiratory tract) in humans, and produces an enterotoxin that will make you very unhappy for several hours.
In reality, the best way to prevent food poisoning is to engage that rarest of attributes....common sense. We are approaching the holiday season, during which people step out of their usual patterns and can inadvertently cause some really, really nasty family disturbances...like getting the third cousins from Des Moines desperately ill with Campylobacter, or if you are really lucky, Salmonella from that heritage turkey you bought!
Hot soapy water is your friend!
Keep hot foods hot and cold foods cold.
Segregate raw foods from cooked foods.
Never mix utensils and cutting surfaces, especially when you are prepping the ingredients.
Cover foods to prevent contamination.
That's obviously not a comprehensive list, but there are lots of resources available, although with the current state of our government's health apparatus, I hesitate to suggest any official web site.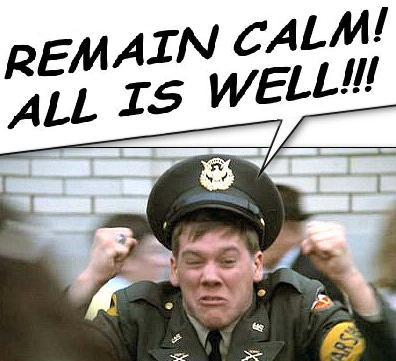 Since Thanksgiving is just around the corner, I have been planning what to make. And as usual, I return to my favorite, thoroughly standard recipe for stuffing. This year however, I will take the leftover stuffing and put it in a waffle iron for kicks. Stuffing waffles with once-over eggs cannot be a bad thing.
Sausage and Cornbread Stuffing
2 lb. Sweet Italian Sausage (The stuff with fennel) casings removed
2 cups Yellow Onions, rough chopped
2 stalks of Celery, rough chopped
1/3 cup Chopped Parsley
Chopped Sage to taste (about 1-2 tablespoons)
Cornbread, and lots of it (probably 2 pounds of the stuff) Buy it or bake it; I don't care. Then break it up into chunks and toast it.
1-2 cups Chicken Stock
Salt and Pepper to taste.
Break up the sausage into nice chunks and brown it in a bit of oil.
Once the sausage is nicely browned, add the celery and onions and saute until they get a bit of color.
Dump into your biggest bowl and correct the seasoning, add the sage and parsley and mix a bit.
Then add as much cornbread as you feel like. My guess is that a 1:1 ratio of cornbread to everything else will work well.
Mix it gently and then moisten the mixture with the chicken stock until it is looks appetizing, but not dripping wet and disgusting looking.
Spoon into greased baking dishes, cover with foil and bake at 350F for 20 minutes.

posted by Open Blogger at
04:15 PM
|
Access Comments