« Brandon Finnigan of the Federalist & AOSHQDD on Steve Deace's Show
|
Main
|
Tonight's Ebola Update (tmi3rd) »
October 02, 2014
ONT 10/2/14 - October Surprise Edition [krakatoa]
Not going to lie to you: I am just winging this one in from the hip. I intended to put together nicer stuff for everyone to play with, but the boss (not Ace; the real one) made me baby sit for a couple hours, then do yard work for a couple more.
One of my intentions was to dish up some choice snarknalysis on Neil deGrasse Tyson, full of wit and choice quotes. But that went up in smoke with my free time today.
In lieu of all that, I'll just point out that he's a product of our times, where to seem is quite often far more profitable than to be.
So he seems to be very smart. Everyone says he is, and he parlays that unchallenged acceptance into seeming to be an authority on most anything, because, nobody sciences like supersmarty Tyson sciences.
According to his Wikipedia page (no link, since it's not really a reliable source,) he's written a few minor papers, and received a few awards. None of the big ones, rather what appear to be a bunch of popularity contest sorts of things.
Sexiest physicist, 2000. (Never repeated - the judges are fickle bastards.)
Really, Neil? You've got a big "telescope"?
Most of the rest of the awards and honors revolve around being a great explainer of the mysteries of the universe.
The Douglas S. Morrow Public Outreach Award sounds terribly important. A quick look at other recipients include such Hard Science luminaries as: Tom Hanks; LIFE Magazine; Delaware North Companies Parks & Resorts; and who could forget the absolute pinnacle of science, Science Officer Spock.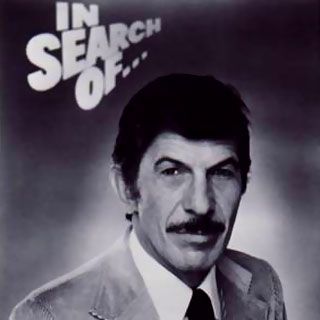 ... a better barber and publicist.
In the end though, how smart can you really be if you can't even get Mjolnir right?

On to the fun stuff.
What's your favorite science show then? The current Cosmos sucks universal hind, but the original wasn't all that bad. Sagan was an egotistical asshat as well, but there's was plenty about it that keeps me a fan. Maybe it just filled a void, maybe it was the killer Vangelis soundtrack, or maybe I just loved the way he said "billions", but it still beats the hell out of Cosmos 2, The Cartoon!
There is a show on Hulu called "Cosmic Journeys", which has far more hard science than Cosmos, zero hamming for the camera, and so far zero mentions of religion that I've seen.
One of my favorite science programs was James Burke's "The Day the Universe Changed". It was much more a historical take on science than Cosmos is, and I'm sure Tyson probably hates it for its philosophical tone.
Of note: Instead of silly animations he uses live actors; and in one instance Burke has us visit a witch trial which, IMO, stands as one of the most realistic and chilling takes on that sordid bit of history I've ever seen. As unflattering the scene is of some pious men of that time, it doesn't leave a bad taste in your mouth like the "martyrdom" of Bruno that Cosmos did.
Here's the link to Burke's website, with links to all ten episodes on YouTube.
Nobody really wants to hang out with a scientist though. Much less a sciencytist like Tyson. Burke would probably have been fun back in the day, but I'm pretty sure he'd drool all over the dinner table by now. Getting old just sucks.
You know who's a fun guy? I bet there's not one person in a hundred that wouldn't just have a blast hanging with Bill Murray.
Here's a cool story how one little-known filmmaker managed to get Murray to do his movie.
He meets Murray at the baggage claim and then
"we drive from L.A. to three hours south at the Pechanga Indian reservation. I have no idea where I am or where I'm going. We drive and drive and drive."
Which leads me to another fun guy, Anthony Bourdain.
Say what you will about his manner, but I would just love to hang with him. Doesn't hurt that I love all kinds of food.
I haven't watched a lot of episodes of his show No Reservations, but this one about the Hudson River is just magical to me. Lots of humor, lots of great looking food, interesting places you never knew existed, Bill Murray as a suprise guest, and the episode gets entirely stolen by a precocious young lady who puts Anthony squarely and irrevocably in his place.
If that video link fails on us, here's the URL for that scene, and here's the only URL I found where you can watch for the whole episode online for free.
Both Murray and Bourdain just seem like genuine people. What you see is what you get. They'll give at least as good as they get, and everyone will have fun in the process.
You try to think of who would play them in a movie, and you can't even contemplate anyone being there but themselves.
At some point in our lives, we all play that ego-stroking game, don't we?
Back in the day, I used to think of guys like Bruce Willis. Then I kept my hair and he lost his, and out the window that dream went.
So if you feel like playing, let's put a little twist on that. Who would you want to play you, but then, who would actually play you?
I'm way too vanilla for a Bruce Willis, so I'm figuring the best I could hope for would Bryan Dennehy.
And I'd probably actually be played by Madeline Albright.
Finally, the Surprise, in the form of our sponsor: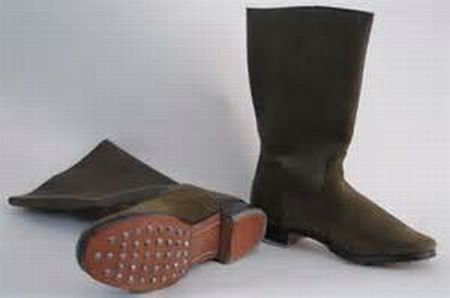 "When Stomping is A Must, Use the Boots you can Trust." Hobnail Boots, for all your stompening needs.

posted by Open Blogger at
09:50 PM
|
Access Comments