ę What A Bargain! - [Niedermeyer's Dead Horse]
|
Main
|
Top Headline Comments 9-29-14 Ľ
September 28, 2014
Overnight Open Thread 9/28/14 (tmi3rd)
Hi there, Morons and Moronettes. Maetenloch is tied up with other things at the moment, but my understanding is that itís not contagious and the burning sensation should clear up fairly quickly.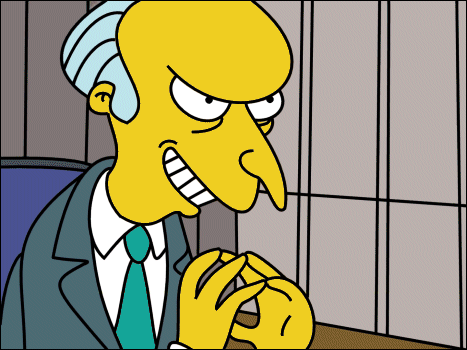 Letís get the bad news out of the way firstÖ
Bieber To Voice KITT In New Hasselhoff Film, Confirming Apocalypse

Jesus wept.


Per Yahoo! and The Insider, this is actually a thing that is happening as part of a quid pro quo between the Biebs and the Hoff. The latter evidently appeared in one of the singer's videos, so now he's calling in the favor, all of which is explained in the Insider segment that you can watch here. Please note that watching it will make you feel as if you were just lobotomized with a pick axe, so consider yourselves warned.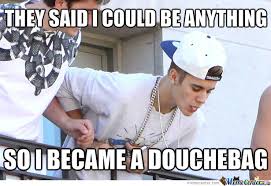 Is This A Thing?
<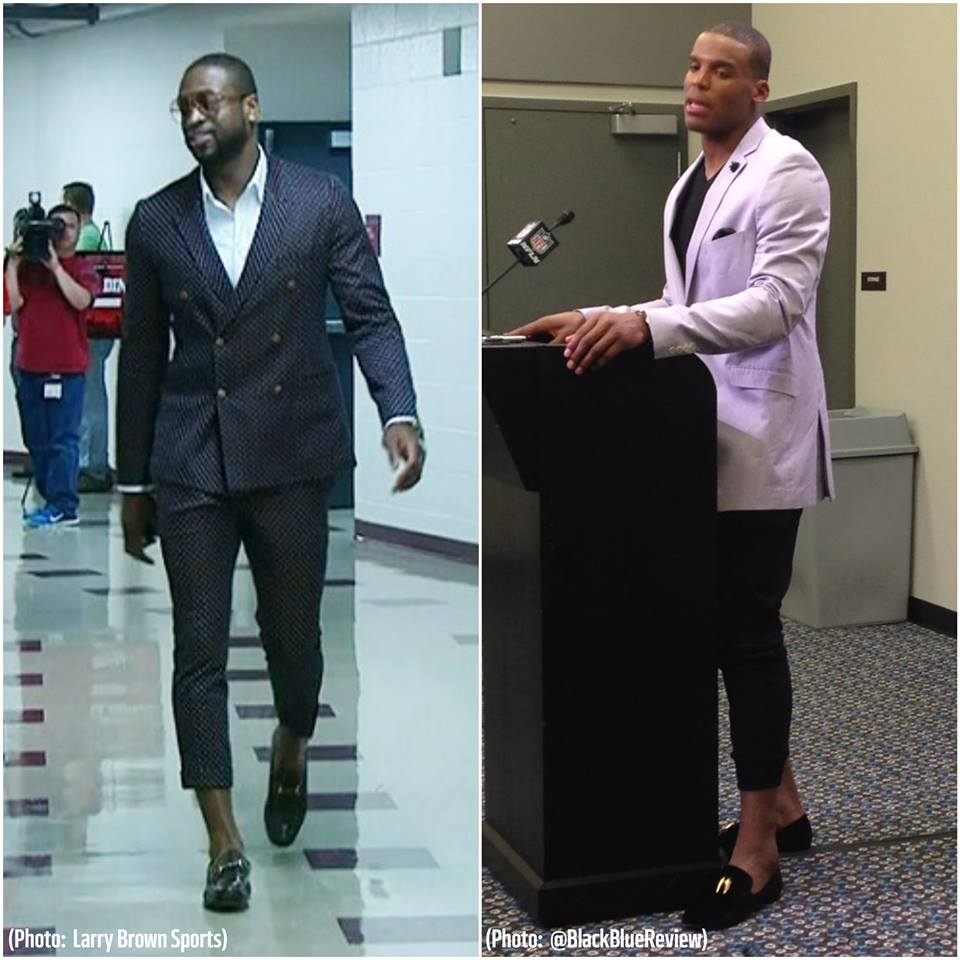 >
On the left, Dwyane Wade. On the right, Cam Newton. Note the shoes.
Iím just asking, is this a thing? If it is, thatís worse than the short suits that were being pushed earlier this season.
This ONTís Edition OfÖ
<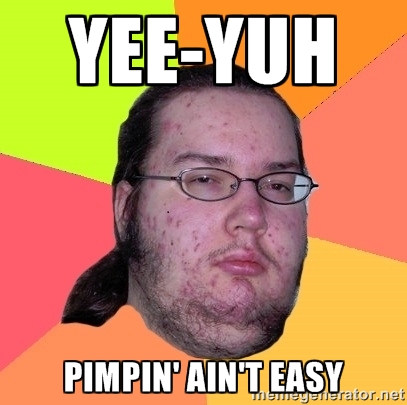 >
Itís podcast pimping night.
The first one is from our buddy UCFGoose, and itís for vapers (folks who are e-cigging to quit smoking)Ö itís titled
The RAW DEAL with UCFGOOSE
, and it runs on Thursdays from 10 PM-midnight Eastern. Itís delivered from the Moron perspective, so check it out if youíre so inclined.
Two other podcasts of note can be found over at
the NewsNinja site
... our friends PolitiBunny and Texas Uncle Sam have their podcasts back-to-back on Thursday, at 9 PM and 10 PM Eastern, respectively.
You can fight over who you listen to on whatever given Thursday itís convenient to do so, but please, support our Morons!
Oh, and on a programming note- our friends over at Hookers & Booze are going to be down for a while while they retool their site. Their content (which can be VERY NSFW- youíve been warned) can be found
here
. Check Ďem out if youíre so inclined.
Disturbing, Disturbing, DisturbingÖ
The Secret Service took five days to realize a gunman had fired several rifle rounds into the White House.


A contract-labor IT worker crippled the Chicago air traffic route center with a knife, a gas can, and a lighter.


Hospitals are largely unprepared to handle Ebola waste
One of the things thatís really concerning about the culture thatís sort of set in over the past few years has been this indifference to incompetence and a lack of attention to detail. Regarding the Secret Service- nobody reading this blog regularly is a fan of TFG, but an attack on him is an attack on all of us. The Secret Service HAS TO BE THE BEST AT WHAT THEY DO, period.
With the air traffic situation- nobody could have seen this coming, but this cat WRECKED Chicago Centerís operations, and thereís a lot of stuff thatís got to be fixed before Chicagoís airspace can get back up to speed. That means that nobodyís adequately securing sensitive gear, and itís not just in Chicago.
Finally, with regards to Ebola- I canít go into detail what all has gone wrong with the Ebola response both overseas and domestically (itíll come out fairly shortly), but issues that should have been resolved in terms of communication and chain of command on the heels of 9/11, Katrina, and a few other incidents are still problematic.
With a contagion as lethal as Ebola is (and there are a few other bugs that are just as nasty out there), indecision and poor communication will get people killed. This has been a hallmark of federal response for well over a decade, and thatís simply not acceptable.
On An Equally Serious and Thoughtful NoteÖ
If you havenít read Aceís take on
why the GOP sucks
, please go give it a look. While youíre at it, youíll also want to take a look at David Druckerís piece on
why Senate races come down to the wire.
Finally, Carol Brown points out that
being pissed off at the GOP establishment isnít a good reason to stay home.
Iím of this mind about it: I think Ace is right in that the Republican Party is not a conservative party, no matter how it may be portrayed. As such, expecting conservative, or even libertarian, governance out of them is a mistake.
The culture isnít on our side right now, and thatís something that needs to not be overlooked. A potential Senate flip is not happening because our side has effectively sold our point of view, but because the other side has screwed things up so badly that much of the country has nowhere else to go. Losing sight of that is a sure path to defeat in the long term.
Douthatís piece is a good lesson in coalition-building, but the categories it creates are debatable. Druckerís piece is a bit more poignant in that it points out that voter intensity will drive the results much more than polling will.
Republicans are panicking because donations arenít coming in, and they donít seem to realize that nobodyís going to donate to an empty hole just for the sake of donating. A good example is in KansasÖ this should be a safe seat, but due to an indifferent and lazy incumbent, the Democrat running as an independent is playing with a solid lead. For good measure, it would appear that the liberal wing of the Kansas GOP is about to toss Sam Brownback out for the sin of governing as a conservative. What reason would any principled conservative have to give money to the party?
Conversely, Carol Brownís piece begs everyone to get involved and give money. I appreciate her point that Democrats holding the Senate does not help our side at all, and I agree with it. That said, itís hard for me to get excited about helping out a group that seems so openly dismissive of my best interests.
My boy Blackiswhite, Imperial Consigliere and I were talking about this last nightÖ his stance is to starve the beast in terms of finances and in terms of votes, and thatís not an unreasonable stance under the circumstances. I canít get behind that stance because I feel like itíd be abandoning any voice in the state of things. Itís still frustrating, because it does feel futile a lot of the time, but...
At the moment, Iím going to go ahead and pull the lever for our side in the election, but I canít and wonít spend my time and money to help these guys out. I havenít made the decision to openly ignore GOP candidates in elections, but Iím done with people who swear they wonít do that in my mouth.
Tonight's Musical Selection

W.A.S.P. are one of these hair bands that have some talent to go with their hairspray and makeup. Most people do it wrong when they cover The Who, but they got this one dead right.

And Tonight's Cartoon Selection

Old school, yo.

You crazy kids have fun, and play nice! Thanks for reading.

-tmi3rd

posted by Open Blogger at
08:59 PM
|
Access Comments