« Saturday Gardening Thread: Bugs [Y-not and WeirdDave]
|
Main
|
Saturday Open Thread »
September 27, 2014
Old And Busted: Chinless Attorney General; The New Hotness: Tri-Chinned AG [Y-not]
Well, here's something to chew on...
It's oddly fitting that Attorney General Eric Holder -- a stubbornly independent career prosecutor ridiculed by Barack Obama's advisers for having lousy political instincts -- would nail his dismount.

But Holder, who began his stormy five-plus-year tenure at the Justice Department with his controversial "Nation of Cowards" speech, has chosen what seems to be the ideal (and maybe the only) moment to call it quits after more than 18 months of musing privately about leaving with the president and senior White House adviser Valerie Jarrett, a trio bound by friendship, progressive ideology and shared African-American ancestry.

It was now or never, several current and former administration officials say, and Holder -- under pressure to retire from a physician wife worried about a recent health scare, checked the "now" box.
Have no fear! Fearless Reader is apparently considering this person as Holder's replacement: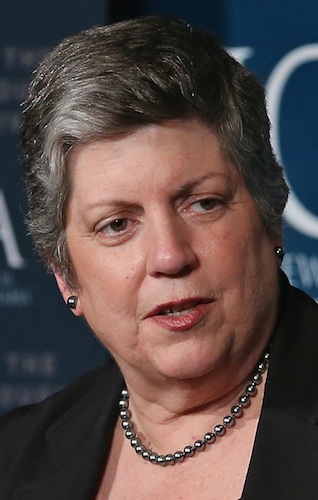 *smacks head against wall*
Some are predicting that Obama's next Attorney General nominee will have a difficult confirmation process. That argument is based on historical trends:
Most nominees outside of attorney general glide through the Senate. No other position has a median number of "no" votes greater than one. In fact, most have a median of zero.

And most of the truly contentious Senate confirmation votes for attorney general have come in the past 15 years. From the Carter to the Clinton administrations, there were only two AG confirmation votes (Griffin Bell and Edwin Meese III) in which the nominee received more than one "no" vote. Since then, it's been a different ballgame.

All four nominees in the post-Bill Clinton era received at least 21 "no" votes. All three of George H.W. Bush's nominees had at least 36 "no's."

Holder, with just 21 senators opposing him in 2009, was the most easily confirmed attorney general in the past 15 years.
I dunno. I have a hard time envisioning Team Turtle putting up much resistance.


posted by Open Blogger at
07:20 PM
|
Access Comments