« AoSHQ Decision Desk's Creator & Developer on FTR Radio
|
Main
|
Thursday Morning News Dump »
September 24, 2014
Overnight Open Thread (9-24-2014)
Dinesh D'Souza Gets Sent to Reeducation Camp
No prison time for Dinesh but...
I was horrified to read the following: "As part of his probation, Mr. D'Souza . . . will also be required to undergo therapeutic counseling." Assuming this to be an accurate report, one can only conclude that America is undergoing a gentle but nonetheless sinister cultural revolution.
True, therapeutic counseling is not hideously cruel, though it is likely to be agonizingly idiotic for any intelligent person. Moreover, it is also likely to invite dishonesty on the part of the "treated," who will be expected to accept the counselor's point of view without demur, however ludicrous or demeaning it may be. Contestation will be taken as a sign that the patient-criminal is not cured and therefore in need of yet more therapeutic counseling. To enforce therapeutic counseling as "treatment" for a criminal act is a violation of the integrity of the human personality. There are worse violations no doubt, but it is the beginning of a descent down a slippery slope.

Punishment is not therapy; crime is not disease. The Soviets thought that dissent was crime and crime was disease: therefore, with them, dissent was disease. We have not yet reached that point, but "therapy" for illegal campaign contributions is coming uncomfortably close to it.
And what was D'Souza's great depraved crime that requires on-going mental re-adjustment? He couldn't give $20,000 directly to a friend's election campaign because of federal election laws so he had two associates give $10,000 each and then reimbursed them.
Megan McArdle's Rules For Appearing on the Daily Show
Don't.
If you must, bring two tape recorders, a video camera and a witness. Announce at the beginning that you are going to record this and reserve the right to release the entire recording to the public. When they tell you that they will not do the interview under those conditions, prepare to leave. There is no ethical reason that a reporter requires the ability to ask you questions without having those questions recorded. The reason they don't want unedited audio is that you might release it and be revealed as a normal decent person, rather than a horrible fool.
They may attempt to get you to stay by explaining that recording will interfere with their equipment. This is the point where you whip the video camera out of your bag and helpfully offer to videotape the interview instead. Do not, under any circumstances, allow yourself to be alone in a room with the producers and no recording device.
Don't release all the 'good faith' hostages until you see your interview appear on a live unedited feed of the show. And never fall for the 'I have a serious medical condition' ploy.
Only bring a caliber that begins with a 4.
I may have added one or two rules that Megan implied but didn't state outright.
Also the one time Mike Wallace apologized to one of his victims. But only because the victim, Rep. Bob Livingston (R-LA), had the legal goods on him.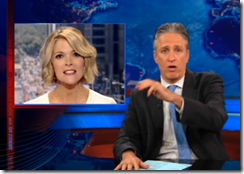 #GamerGate:  How Sloppy, Biased Video Games Reporting Almost Destroyed a CEO
No Sharing of Food in the Camps or You Get the Box
And by camps I mean middle school and by box I mean suspension.
Mom Bakes Cookies for 2nd Graders, Gets Banned From School
A classic case of vagina-shaming.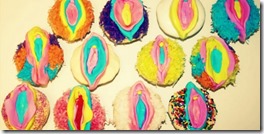 The Secret Service and the M1 Pencil
When it comes to firearms requalification and physical fitness, the Secret Service either doesn't allow agents time to fulfill the requirements or asks agents to fill out their own test scores.
I could overlook some peccadillos if I thought the Secret Service was rock-solid in their competency and mission focus. But I no longer believe that.
US Forest Service: You Need a Permit to Photograph the Wilderness
The U.S. Forest Service has tightened restrictions on media coverage in vast swaths of the country's wild lands, requiring reporters to pay for a permit and get permission before shooting a photo or video in federally designated wilderness areas.

Under rules being finalized in November, a reporter who met a biologist, wildlife advocate or whistleblower alleging neglect in any of the nation's 100 million acres of wilderness would first need special approval to shoot photos or videos even on an iPhone.

Permits cost up to $1,500, says Forest Service spokesman Larry Chambers, and reporters who don't get a permit could face fines up to $1,000.

...Liz Close, the Forest Service's acting wilderness director, says the restrictions have been in place on a temporary basis for four years and are meant to preserve the untamed character of the country's wilderness.

Close didn't cite any real-life examples of why the policy is needed or what problems it's addressing. She didn't know whether any media outlets had applied for permits in the last four years.
And don't think I haven't forgotten what thugs the NPS workers were during the government shutdown.
The F-5s is a 12 ton fighter roughly similar to the 1950s era MiG-21, and is a contemporary of that Russian fighter. The F-5 was built mainly for export to nations that could not afford the top-line Western fighters, but did not want the MiG-21s. The F-5 is normally armed with two 20mm cannon, and three tons of missiles and bombs. Introduced in 1962, over 2,200 were built before production ended in 1987.

...India, the last major user of the MiG-21, is in the process of retiring them as well. The F-5, however, continues in active service in several air forces. Unlike the MiG-21, which was built to be used little in peace time and then employed vigorously, if briefly, in wartime, the F-5 was built to be used a lot for training in peace time. This was, until the MiG-29 and Su-27 came along in the 1980s, a major difference between Western and Russian warplanes.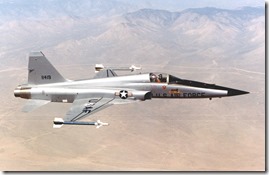 FBI Report: 9mm is the Best Caliber For Us
"I can carry more and shoot it better, and it works just as poorly as any other pistol round."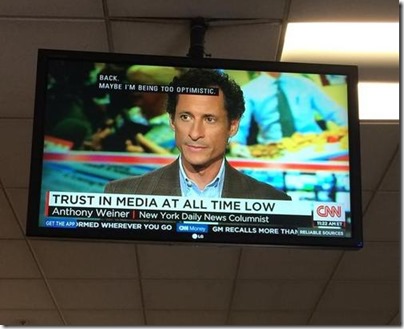 And That's Why It's Called Modern Art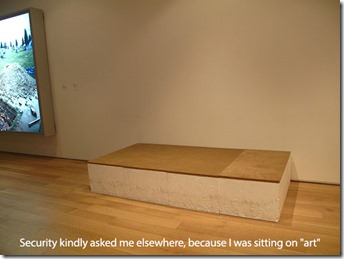 First World Problems: Racist Colored Buttocks
The Group knows what you did.
Tonight's post brought to you by he will totally cut you if you're late: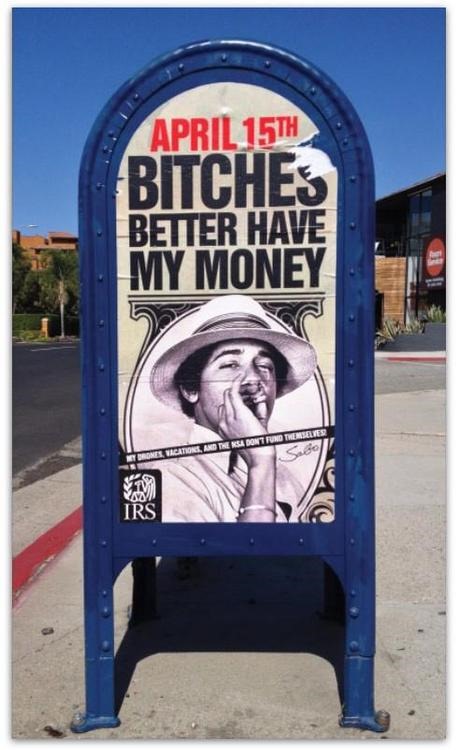 Notice: Posted by implicit permission of AceCorp LLC. Please e-mail overnight open thread tips to ewokbetrayer at gmail.

posted by Maetenloch at
10:07 PM
|
Access Comments