ę Early Morning Open Thread - [Niedermeyer's Dead Horse]
|
Main
|
Weekend Headlines [CBD} Ľ
September 21, 2014
Sunday Morning Book Thread 09-21-2014: End of Summer Reading [OregonMuse]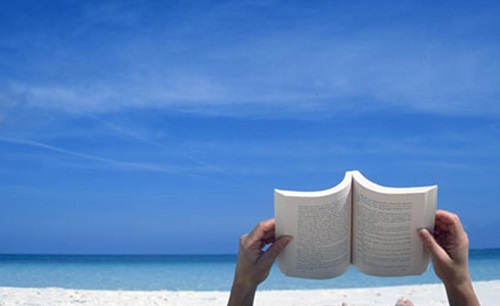 Good morning morons and moronettes and welcome to AoSHQ's stately, prestigious, and high-class Sunday Morning Book Thread. The only AoSHQ thread that is so hoity-toity, pants are required.

Scots Wha Hae!
OK, so first there was How the Irish Saved Civilizaton. Hooray for they Irish! Then there was Sprezzatura: 50 Ways Italian Genius Shaped the World. Hooray for the Italians! But in light of this week's historic vote in Scotland to remain a part of Great Britain, it's helpful to be reminded what the original unification, ratified in 1707, brought a great gift to the modern world: mainly, the modern world. How the Scots Invented the Modern World: The True Story of How Western Europe's Poorest Nation Created Our World & Everything in It. Of course that's a bit of an exaggeration, but the Scottish Enlightenment was a direct result of the original union with the British Empire providing Scotland's thinkers, inventors and statesmen with unprecedented freedom and mobility. Francis Hutcheson, Adam Smith, David Hume, Lord Kelvin, James Watt, Charles Napier, and even Andrew Carnegie and Alexander Graham Bell all were products of this historic flowering of men and ideas from Scotland.
Reading about this Little Country What Did Big Things reminded me of another country, namely Portugal. Nowadays it's pretty much a socialist backwater, (just Like Scotland, I guess) )but it's amazing to remember that in previous centuries, that tiny little country bestrode the world like a colossus. So, in remembrance of glory days long past, I picked up Prince Henry the Navigator, the Hero of Portugal and of Modern Discovery, 1394-1460 A.D. With an Account of Geographical Progress Throughout the Middle Ages As the Preparation for His Work, first published in 1894 and available for free on Kindle. It's basically a biography of the great Portuguese explorer Henry the Navigator, including much background information on the state of "geographic science" as understood by diverse groups such as Greeks, Arabs, Christian pilgrims, Vikings, etc. I really admire books like this: fine. old-school 19th century scholarship, a bit dry, perhaps, and dated, but that's part of its charm.

The Lit Crit Life Coach?
It's not your conventional life coaching, but I guess there are an awfully lot of "I read X and it changed my life" type of self-help books out there. This article in The New Republic pokes fun at the genre, which includes titles such as How Adam Smith Can Change Your Life: An Unexpected Guide to Human Nature and Happiness and A Jane Austen Education: How Six Novels Taught Me About Love, Friendship, and the Things That Really Matter. I suppose you could read all of them at the same time and get really confused.

Back To School
Here's another one of those quizzes, this one having to do with schools in literature. I started it, but was doing so poorly, I just gave up.

The Political Ideas of H.P. Lovecraft
To be honest, I didn't know he had any. But that's one of the topics touched upon in the longish essay Master of Modern Horror that appeared in the May 2014 issue of the Claremont Review of Books. The essay contains a brief biography as well as analysis of his writings, and what makes them so effectively horrific and creepy. It provides some details about Lovecraft's life I had not known before.
For example:
A kind of reactionary Anglophilia spurred Lovecraft to reject the American Revolution. Throughout his life, he displayed his anachronistic loyalty through his British spelling, rendering color as colour and odor as odour. Although he despised Woodrow Wilson - mostly for refusing to jump into the First World War and defend Mother England - he also distrusted capitalism, especially for its corrosions of culture. Progressive ideas seeped into his thought: "The masses of mankind must remain subject to the will of a dominant aristocracy so long as the present structure of the human brain endures," he wrote. By "aristocracy," Lovecraft didnít mean a ruling class of noble bloodlines but an elite selected for their intelligence and expertise.
I've learned that when someone makes the claim that "mankind needs to be ruled by an intelligent elite", what he usually means is "guys like me". But politics is just a smaller aspect of the greater Lovecraft philosophy that underlies all of his horror stories which he called "cosmic indifferentism", which is
an atheistic, amoral materialism that insisted on human irrelevance - along with the related idea that most people can't handle this hard truth.
For horror fans, the essay is worth reading in its entirety.

And Now For Philosophy Completely Different
And while I bouncing around the CRB site, I stumbled upon another essay, The Soul of Liberty, which is actually a review of the book Conscience and Its Enemies: Confronting the Dogmas of Liberal Secularism by Robert P. George, who is a Professor of Jurisprudence at Princeton University. New York Times Magazine calls him "this country's most influential conservative Christian thinker", so perhaps I should be embarrassed to admit that I've never heard of him (and I hang out in conservative Christian circles).
From the introduction:
Many in elite circles yield to the temptation to believe that anyone who disagrees with them is a bigot or a religious fundamentalist. Reason and science, they confidently believe, are on their side. With this book, I aim to expose the emptiness of that belief.
In George's view, a decent, well-ordered society is built on three principles"
1. Respect for the human person
2. Respect for the family,
3. A "fair and effective system of law and government."
And he goes on to show how the liberal dogma violates these principles. The only sad part is that no one is listening except those of us in the choir.
George is also the co-author (with Sherif Girgis) of What Is Marriage?: Man and Woman: A Defense, which is, as the title suggests, a defense of traditional marriage.

Kindle Security
Apparently, someone found a security hole in the Amazon Kindle management system so that your Amazon account can be hacked via a Kindle eBook.
Thanks to this hole, a hacker can gain access to the Amazon account simply by getting his victims to download an ebook which was itself hacked.
The author of the article has a straightforward workaround:
I have a rule against downloading apps from questionable websites, one which I have long since applied to Epub ebooks (because they can contain Javascript) and PDFs (because they can hold entire apps). Now it would seem that rule needs to be expanded to include Kindle ebooks as well.
Me, I sideload ePub books a lot, also pdf files, probably more than I should. But never Kindle books. Too much of a pain.
Update:
PC World is reporting that the security hole appears to have been fixed, but Amazon hasn't confirmed this.

And Speaking of Sideloading
One of the things I liked about the Nook was the download feature. Not only would my Nook eBook purchases go to my Nexus, but I could also download them to an archive folder on my desktop PC.
But not any more.
Nook customers on MobileRead Forums and on B&N's own support forums are reporting that the download buttons for their Nook ebook purchases are no longer present in the My Nook section of the B&N website. These buttons enabled readers to download a copy of their ebook and transfer said ebook to another app or device.
That's too bad. Of course, if you use the Nook app for Windows, you can download e-books from your library to your "My Barnes & Noble eBooks" folder. And then you'll have to use that Calibre plug-in if you want to remove the DRM, but that's not hard.
The ability to download from the NOOK website and then sideload certain NOOK eBooks has been discontinued as part of a recent security update.
I'm uncertain as to why this is more "secure". Secure for them, maybe. It's certainly not for their customers' benefit, so I don't know what they think they'll be getting out of it. The Nook is already on the brink of extinction, so I don't see how this is going to be conducive to higher sales.

Books Of Note
The latest history book by Bill O'Reilly is scheduled to be released this week. Killing Patton: The Strange Death of World War II's Most Audacious General looks into the mysterious circumstances surrounding the freak traffic accident that all but ended the life of General Patton. I have no doubt there's a conspiracy theory about this, as there is for most historical events, but even so, I don't know if that's the path O'Reilly takes in his book. I must confess I've wondered about this. It's like Patton did his job, and it's over, so God simply yanked him, the way a pitcher gets sent to the showers. Perhaps this is not a good explanation, but I think Patton himself would not greatly object to it.

Moron Recommendations
These came in e-mail this week:
The Dead Will Tell by Linda Castillo, the sixth of her Kate Burkholder mysteries:
Kate Burkholder is the Chief of Police in a small Ohio town with Amish and "English" inhabitants. A murder occurs which can be connected back to an unsolved Amish family massacre some 35 years ago.

Add small town politics, a State police agent boy friend with unresolved issues with the murder of his own family, and the Amish / "English" culture clash, and you have a good yarn.
The Lost Island by Douglas Preston and Lincoln Child:
A scientist and accomplished thief, Gideon Crew, has an incurable brain syndrome. His doctors give him about 10 months to live. His employer tasks him with stealing a page from "The Book of Kells", an illustrated book from Irish Medieval times. This leads to an arcane ancient map, which claims to pinpoint a plant which will prolong life, and cure many diseases. Of course a mysterious attractive Asian woman who is an experienced boat captain is in the mix.
Sniper's Honor by Stephen Hunter, which is the 9th of his novels featuring former marine sniper Bob Lee Swagger. In this installment, Swagger
is lead to a famous Soviet WWII female sniper, Ludmilla Petrova, who had such a reputation on the Eastern Front that the Germans referred to her as "Die Wiesse Hexe" (The White Witch). She was apparently a very attractive young blond, with a very good eye.
And then she disappeared from history. Or, as the AoSHQ poet says, WHERE LADY SNIPER GO? Swagger decides he needs to find out.
Thanks to Dave for these.
A lurking 'ette informs me that the short read Auntie Jodi's Helpful Hints by Jodi Adler is a real hoot. Aunti Jodi, provides, as one Amazon reviewer says, "insightful and witty comments on the world around her, offering sage and sound advice on navigating the waters of today's hi-tech, low-mannered, politically correct society." For example:
When in public, if you should be engaged in a mad, passionate, or achingly sweet embrace or kiss, be sure to slyly check for surveillance cameras, drones, or snoopy neighbors. Privacy, as we knew it just a few years ago, no longer exists. However, if you should be lucky enough to observe a high-profile A-lister in such a situation itís best to snap your photos quickly - so that you can be first in line to collect a high finderís fee from a tabloid, website, or government agency.
And then there'a Appalling Yarns by Dutch Heckman (yeah, I bet that's his real name), described as "an anthology of truly bent surrealistic vignettes." Like the one about the Yellowstone Park bear who wakes up one morning with human desires and tastes, which manages to riff both Franz Kafka and Hanna Barbera. Or the one about an ogre who makes himself very popular in his town by consuming the neighborhood brats.
Hee hee.

___________
So that's all for this week. As always, book thread tips, suggestions, rumors, threats, and insults may be sent to OregonMuse, Proprietor, AoSHQ Book Thread, at the book thread e-mail address: aoshqbookthread, followed by the 'at' sign, and then 'G' mail, and then dot cee oh emm.
What have you all been reading this week? Hopefully something good, because, as I keep saying, life is too short to be reading lousy books.


posted by Open Blogger at
09:46 AM
|
Access Comments