« Spaced-Out Challenge: The Venus-Jupiter Conjunction
|
Main
|
Monday Morning Open Thread »
August 17, 2014
Overnight Open Thread (8-17-2014)
Patterico's In Depth Legal Analysis of Rick Perry's Indictment
And he finds the arguments in the indictment so flawed that they should aspire to mere groundlessness in a future life. The Travis county prosecutor claims that not only is Perry's threat of a veto a felony but his actual veto is also a felony. Needless to say Texas law and the Texas Constitution disagree with these unusual legal theories.
First on the coercion of a public servant charges:
So the law can't be that broad, and in fact, the statute has an exception:

(c) It is an exception to the application of Subsection (a)(1) of this section that the person who influences or attempts to influence the public servant is a member of the governing body of a governmental entity, and that the action that influences or attempts to influence the public servant is an official action taken by the member of the governing body. For the purposes of this subsection, the term "official action" includes deliberations by the governing body of a governmental entity.

Under Article 4 of the Texas Constitution, Rick Perry is the Chief Executive Officer of the State, and thus a member of the Executive Department of the State. That sounds like a "governing body" to me. Doesn't he fall within this exception? Certainly his veto does.
In fact, I think such a threat falls squarely within the exception for "deliberations" by the governing body. "Deliberations" include discussions about whether an action is going to be taken, including bargaining over whether an action is going to be taken. That bargaining, as long as it is not legally bribery, includes things like logrolling, horse trading - and yes, even "threats." ("If you don't vote for this tax exemption, I will lobby every member of this body to kill the military base in your district, and your political career will be OVER!!!")

Which leads us to the second problem with this count: the First Amendment.

...The Court said - and this quote is very, very important, so pay attention here: "Coercion of a lawful act by a threat of lawful action is protected free expression." The court said that the statute (back when it lacked the exception discussed above) violated the First Amendment, because it was too vague to put the judge on notice as to when her use of lawful authority to coerce lawful action might be considered to violate the statute.

Volokh says this case appears to govern Perry's situation, and I agree. To the extent that Perry's actions do not fall within the statutory exception - and I think they do - the statute is unconstitutionally overbroad and violates the First Amendment.

Which is a really long way of saying: threatening a veto is a not a felony.
And furthermore in the second charge the prosecutor asserts that Perry's veto itself was a crime:
How does the indictment claim that Perry "misused" government property? Here's what it says, and I am not making this up. It says Perry, "with intent to harm" Lehmberg and her Public Integrity Unit,

intentionally or knowingly misused government property by dealing with such property contrary to an agreement under which defendant held such property or contrary to the oath of office he took as a public servant, such government property being monies in excess of $200,000 which were approved and authorized by the Legislature of the State of Texas to fund the continued operation of the Public Integrity Unit of the Travis County District Attorney's [here the indictment is cut off in every version I have seen, and resumes on page two with the following language, which itself is cut off and almost unreadable] defendant's office as a public servant, namely, Governor of the State of Texas.
Applying a statute directed at a public official's misuse of government funds to a veto of public funds is even more bizarre. Under such a theory, once the Legislature appropriates funds, then they are "held" by the Governor, and if he vetoes their appropriation (and does so with an "intent to harm" the people who were supposed to get the money), that is a "misuse" of public funds - a first degree felony that could send him to state prison, theoretically for the rest of his life. (The punishment would be determined by a left-leaning Travis County jury.) What is the authority for treating public appropriations as property held by the governor? I am aware of none and would be shocked if the statute were interpreted that way.

Which is a long way of saying: issuing a veto is not a felony.
The indictment against Perry is such a groundless, utterly shameless criminalization of politics that the prosecutor, Michael McCrum, and Travis County as a whole should be mercilessly mocked, insulted, and made to feel the pain for supporting officials willing to run the criminal justice system like a banana republic. Here is the letter that Patterico, an prosecutor himself, sent to McCrum:
Mr. McCrum,

You should be deeply ashamed of yourself. This prosecution is a joke. It is perhaps one of the most outrageous abuses of power by a prosecutor I have heard of in years. I'm a prosecutor myself - writing you on my own and not speaking for my office - and I just want you to know that your actions tar good prosecutors everywhere. Thank God you never became U.S. Attorney. I hope you lose quickly and are drummed out of public life in disgrace.

Patrick Frey
Los Angeles
The Perry Indictment: A Travesty of a Mockery
Things You Might Not Know About Travis County Prosecutor Michael McCrum
Apart from other pending misconduct allegations you have this suspicious coincidence:
The next year [2008], he [McCrum] contributed $500 to Republican Robert "Bert" Richardson, a Bexar County district court judge. Richardson assigned McCrum as the special prosecutor after a watchdog group filed its abuse-of-office complaint against Perry.
The Willful Ignorance of the Journalist Class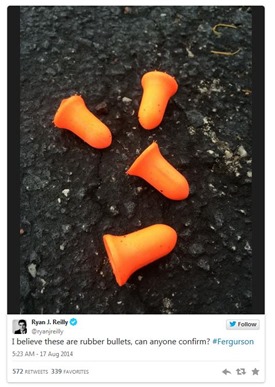 And Ed Dricoll points out this post by Ace explaining why journalists use their ignorance as a status signal:
As I mentioned with regard to Piers Morgan, there is a certain level of pride that attaches to being ignorant of those one considers his inferiors. After all, it's the natural duty of the simple shopkeeper to know the names of the Great Lords, but it is not the duty of the Great Lords to know the names of the shopkeepers. In fact, it's the Great Lords' class obligation to go out of their way not to know the names of the shopkeepers, because this Duty to Know flows in one direction - upwards - and hence ignorance of one's lessers tends to solidify and reify the assumptions of certain castes being superior to others. It makes certain that everyone understands who's important, and who's not.

* * * * * * * *

You notice that at this late date, with a major policy campaign against the dreaded Semi. Automatic. Weapon., that most of these guys still haven't bothered to discover what a semi-automatic is?

That's a learned habit. They are signaling to other members of their class (or the class they aspire to) that they consider such knowledge base, the sort of thing known by the dirty callous-handed illiterates of the rabble and certainly not by the Lords of Intellect.

I mean, it's like a recipe for 'Possum Stew. To even know the thing would reduce you in status. Knowledge about guns is something the lower classes have; the criminal class, the agrarian workers (the peasantry), the lesser Servitor Classes of policemen and armed guards and military betas.

What could possibly explain such ignorance at this point, except a calculated, learned ignorance of the habits of one's putative lessers?
Affray

?'fra/

noun: affray; plural noun: affrays

an instance of fighting in a public place that disturbs the peace.

"Lowe was charged with causing an affray"
How an Apple Manager, Army Reservist Saved a British Colonel with his own Body
Kurdish Fighters Reclaim Iraq's Mosul Dam from ISIS with Support from US Airstrikes
Sure they're ugly but they probably get the job done.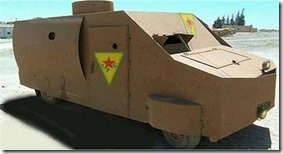 What To Do If The Police Try and Take Your Phone
USDA on bake sale bans: It wasn't our idea!
A Spotter's Guide To Military-Grade Gear Now Being Used By Police
So why are the police wearing camo in Ferguson - wouldn't they want to be conspicuous in their presence? (via Insty)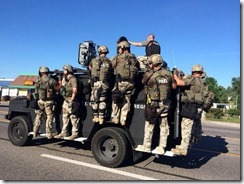 How One Terrible Movie Ruined Hollywood
Waterworld was a horrible money-losing bomb right? Nope, it made back all of its costs - because of the foreign market.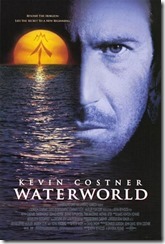 SexFit is a Pedometer for Your Penis
With Bluetooth and WiFi so you can instantly update your social media with P-achievements.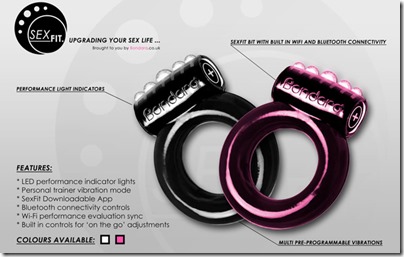 This Secret Treasure Room May Be The Best Birthday Present Of All Time
When Sarah Goer and her husband discovered a disused storage space attached to their son's room, they decided to convert it into a Secret Treasure Room. For years, they concealed the room's entrance with a dresser, waiting for the perfect moment - their son's fourth birthday - to reveal its existence.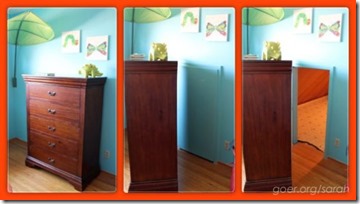 Weekly Commenter Standings
Top 10 commenters:
1 [643 comments] 'Misanthropic Humanitarian  ' [90.30 posts/day]
2 [529 comments] 'Costanza Defense'
3 [432 comments] 'Vic'
4 [423 comments] '---'
5 [400 comments] 'Ricardo Kill'
6 [366 comments] 'Nip Sip'
7 [360 comments] 'Insomniac'
8 [354 comments] 'Anna Puma (+SmuD)'
9 [335 comments] 'D-Lamp'
10 [333 comments] 'logprof'
Top 10 sockpuppeteers:
1 [117 names] 'The Political Hat' [16.43 unique names/day]
2 [100 names] 'logprof'
3 [99 names] 'phreshone'
4 [73 names] 'Limelight'
5 [45 names] 'Islamic Rage Dude'
6 [44 names] 'Nip Sip'
7 [44 names] 'andycanuck'
8 [43 names] 'Just Some Guy'
9 [42 names] 'Doctor Fish'
10 [40 names] 'Beary Obama, sooper athelete'
The group. Never heard of it.
Where it's at - the Twitter
Tonight's post brought to you by Clint: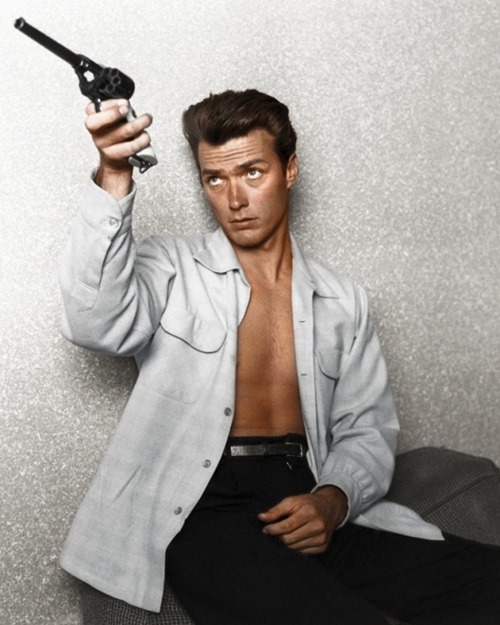 Notice: Posted by permission of AceCorp LLC. Please e-mail overnight open thread tips to maetenloch at gmail. Otherwise send tips to Ace.

posted by Maetenloch at
09:41 PM
|
Access Comments