« Open Thread
|
Main
|
Top Headline Comments 8-15-14 »
August 14, 2014
Overnight Open Thread (8-14-2014)
The usually uninformed American citizens can be forgiven for being mystified by the Mideast policy prescriptions of their leaders. President Barack Obama promises to stop genocide in Iraq and not to do "stupid shit," meaning virtually anything that might actually stop the genocide. Hillary Clinton rightly proclaims that avoiding "stupid shit" does not a strategy make, though she, too, vigorously opposes stupid shit. And television's favorite administration critics-Republican Senators John McCain and Lindsey Graham-continue their heartfelt advocacy of stupid shit, i.e. more bombs dropped on the bad guys and more arms supplied to the good guys, without any thought whatsoever of what they'd do next in the likely event that this hardly decisive intervention failed. Please convince me that the lunatic jihadis who now infest Syria and Iraq are not the only ones who know what they're doing.
Well I'm no fan of McCain and Graham but at least they're proposing doing something. Which has a better chance of succeeding than the plan that Obama has proposed:            



The Banality of Anti-Semitic Violence in Europe
Central to my understanding of the banalization of anti-Semitic violence in Europe were the July 20 riots in Sarcelles, a northern suburb of Paris with many Muslims but with a Jewish population large enough to earn it the nickname of "little Jerusalem."

There I saw riot police fending off a predominantly Arab mob that, unable to reach the main local synagogue, had smashed the windows of Jewish and non-Jewish businesses while chanting "death to the Jews" in Arabic and French. The avenue leading to the synagogue was shrouded in a cloud of tear gas and black smoke that rose from several fires that crackled on the asphalt and tram tracks. Nearby, rioters hurled a firebomb at a synagogue, resulting in little damage. It was the ninth assault on a French synagogue since July 8, when Israel's military operation against Hamas began.
It was unclear why the Arab mob was chanting the name of a small village outside Paris.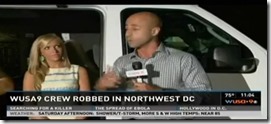 Thomas Sowell: Is Thinking Obsolete?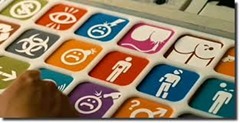 Hamas Employee Benefit Plan Includes Free Dental Plan and Execution
Which still makes it better than the AoSHQ Cob EBP.
How a College Racial Inquisition Disrupted a Team and Broke Up Inter-Racial Friendships
But at least the multi-culti diversity crowd got to justify their phony-baloney jobs.
David Brock Takes Over Yet Another Leftist 'Watchdog' Group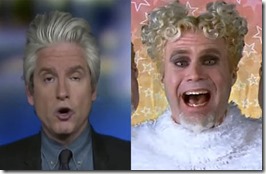 So Who's Getting Riffed Out of the Army?
Any officers who ever got into any trouble in any way during their careers...or who just look like they might.
The derogatory information didn't have to be recent. Got a GOMOR as a 2nd Lieutenant for Dumb LT Tricks, eight years ago? Kiss your ass goodbye. Got an Article 15 as a private before soldiering your way back into the Army's good graces, and then getting a ROTC scholarship? You're gone.

A non-GO Memorandum Of Reprimand was also a career killer, if you got it for something the Chief of Staff doesn't like - like carrying a personally owned weapon. That sent one combat-vet with a Purple Heart to the Dreaded Private Sector.

Being overweight, or looking overweight in your photo: killer.

A more trivial career killer, but one the board actually used: having your official DA photo in the old Army Green service uniform, not the new blue Army Service Uniform. Given the few seconds' consideration the board gave to each officer, the photo has an outsized impact. (Some board veterans say they look at other things besides the photo, but by that, they mean "look for signs of a COM or BCOM OER.")

Another career killer: being in the AFPak Hands program. Captains in this program got borked at a higher level, and Majors at a double level, than average for those ranks.
Not only did combat tours not save an officer, and lack of combat tours not put him at risk, even a Purple Heart didn't spare him. Seventeen combat-wounded officers are among the casualties.

We've talked primarily about the Majors (this is long enough) but the fate of the Captains was similar. One notable thing is that a small but distinct number of CPTs were binned for Article 15s or Letters of Reprimand that they collected during prior enlisted service. As with the Majors,  having the Ring of Power halved one's chances of being booted - but so many captains have been selected that 6.2% of the considered academy grads are among them.
A cartoon-essay by Allie Brosh.
And that's the most frustrating thing about depression. It isn't always something you can fight back against with hope. It isn't even something - it's nothing. And you can't combat nothing. You can't fill it up. You can't cover it. It's just there, pulling the meaning out of everything. That being the case, all the hopeful, proactive solutions start to sound completely insane in contrast to the scope of the problem.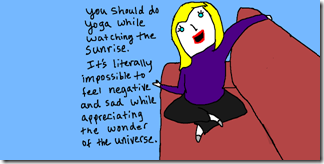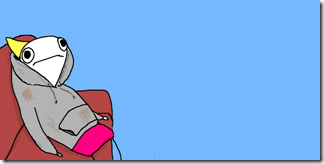 With speeds up to 22mph I'm thinking this might be a good way to move people around as well.
'Fair Trade' Cocaine is a Thing Now?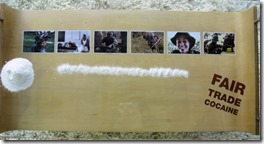 Fox News Doc Says Michelle Obama Should "Drop A Few" Before Talking About Nutrition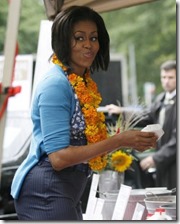 Texas Man Declares Republic of Dougistan, Fires at Cops, Fire Fighters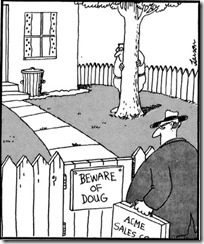 Six Common Sounds You No Longer Hear
They forgot to include dial-up modems.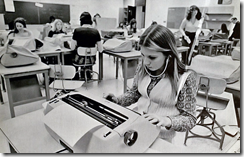 Underwear Model Alcohol Delivery Service
You had me at model.
Yahoo group. That is all.
Are you clique-worthy?
And my occasional Twitter spew.
Tonight's post brought to you by Bonnie and Clyde's arsenal: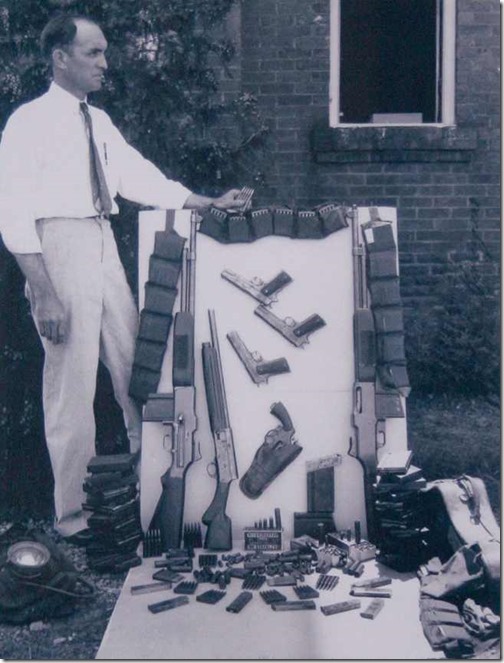 Notice: Released with permission of AceCorp LLC. Please remain silent and refrain from any quick movements. Happy-fun ball is easily provoked this time of year.

posted by Maetenloch at
09:59 PM
|
Access Comments