« AOSHQ Decision Desk: August 5 2014 Primary Coverage
|
Main
|
Top Headline Comments (8-6-2014) »
August 05, 2014
Overnight Open Thread (8-5-2014)
Because I'm tired and human nature is nigh immutable.
The Gods of the Copybook Headings

As I pass through my incarnations in every age and race,

I make my proper prostrations to the Gods of the Market Place.

Peering through reverent fingers I watch them flourish and fall,

And the Gods of the Copybook Headings, I notice, outlast them all.

We were living in trees when they met us. They showed us each in turn

That Water would certainly wet us, as Fire would certainly burn:

But we found them lacking in Uplift, Vision and Breadth of Mind,

So we left them to teach the Gorillas while we followed the March of Mankind.

We moved as the Spirit listed. They never altered their pace,

Being neither cloud nor wind-borne like the Gods of the Market Place,

But they always caught up with our progress, and presently word would come

That a tribe had been wiped off its icefield, or the lights had gone out in Rome.

With the Hopes that our World is built on they were utterly out of touch,

They denied that the Moon was Stilton; they denied she was even Dutch;

They denied that Wishes were Horses; they denied that a Pig had Wings;

So we worshipped the Gods of the Market Who promised these beautiful things.

When the Cambrian measures were forming, They promised perpetual peace.

They swore, if we gave them our weapons, that the wars of the tribes would cease.

But when we disarmed They sold us and delivered us bound to our foe,

And the Gods of the Copybook Headings said: "Stick to the Devil you know."

On the first Feminian Sandstones we were promised the Fuller Life

(Which started by loving our neighbour and ended by loving his wife)

Till our women had no more children and the men lost reason and faith,

And the Gods of the Copybook Headings said: "The Wages of Sin is Death."

In the Carboniferous Epoch we were promised abundance for all,

By robbing selected Peter to pay for collective Paul;

But, though we had plenty of money, there was nothing our money could buy,

And the Gods of the Copybook Headings said: "If you don't work you die."

Then the Gods of the Market tumbled, and their smooth-tongued wizards withdrew

And the hearts of the meanest were humbled and began to believe it was true

That All is not Gold that Glitters, and Two and Two make Four

And the Gods of the Copybook Headings limped up to explain it once more.

As it will be in the future, it was at the birth of Man

There are only four things certain since Social Progress began.

That the Dog returns to his Vomit and the Sow returns to her Mire,

And the burnt Fool's bandaged finger goes wabbling back to the Fire;

And that after this is accomplished, and the brave new world begins

When all men are paid for existing and no man must pay for his sins,

As surely as Water will wet us, as surely as Fire will burn,

The Gods of the Copybook Headings with terror and slaughter return!
Or why you're a bad person if you liked Idiocracy or some such:
Over at Paleofuture, Matt Novak writes that he thinks you're a bad person if you like Idiocracy, the 2006 Mike Judge film suggesting humanity has peaked and that we will get dumber when smart people have fewer kids and idiots overpopulate the world. Novak believes this film is desperately unfair to stupid people, who probably have feelings and stuff. Besides, we've always had idiots amongst us! Society still has gotten better. Plus, the movie fails to focus on the real villains of our society: the dastardly one percenters who trick the poors into wanting things that are bad for them in order to earn filthy lucre.

...Novak gets that right. But it's cruel because it is true. Mass culture is getting dumber and crasser and grosser. Pornography is proliferating and mainstreaming. People are eating worse. Sometimes it takes a dose of hard medicine to save a terminally ill patient. Armed with Mike Judge's foresight, we can work to ensure that a future of "Ow My Balls!" never comes to be.

Now, if you'll excuse me, I'm headed off to Starbucks for my afternoon latte.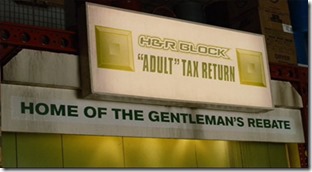 Economic Patriotism May Get Teeth by Obama Edict
One of the signs of a totalitarian society is that not only can't you keep your property but you also can't take it out of the country either. Sorry corporate traitors but your revenues belong to the people now.
Also The United States Needs Corporate 'Loyalty Oaths'
Watch Hamas Set Up and Fire Rocket Next to Residential Buildings
I.e. what the media in Gaza won't (or can't) show you.
When America's College Graduates Move Back Home
A Slate photo-essay sob story about recent college graduates who have been forced to move back in with their parents. And when you go through a couple of the photos you start noticing a few trends:
All of the degrees were on the loosey goosier side of liberal arts and had little to do with the graduates' desired jobs.
They borrowed a lot of money to pay for their worthless degrees.
The jobs they're hoping for don't really need a college education in the first place - they require experience and developed talent.
Nearly all of the people portrayed would have been better off focusing on what they really wanted to do and spending the five+ years getting experience in the field as well as a foot in the door. And that's not even counting the $80K in student loan debts. (thanks to BenK)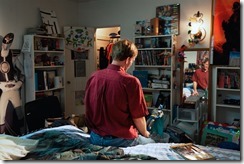 Lileks on the Locavore's Lament
But this is 2014, and the sneer quotes around "normal" tell you that eating "blueberries in December" is precisely what's wrong with this society. The article, "The Unsustainable Absurdity of the Average American Diet," was passed around the Internet by all the usual Concerned Sources, and while it provides absolutely no sensible reason not to eat blueberries in December, it's an instructive guide to what some people are worried about.

Namely, blueberries in December.

...You can make the case that it's wise to stock up and prepare, good to know how to garden, penny-wise to put up beets in the cellar, and so on. But it takes a certain mindset to look at a bowl of cereal with bananas and shriek UNSUSTAINABLE. Most of us might think, "This is a high achievement of civilization, and these gains must be preserved against the forces of entropy and anarchy that constantly threaten our hard-won gains."
When someone carries on about sustainability what they really mean is that you are buying things they don't like for too little money. Not to worry though - they have a solution for that.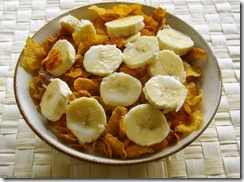 Everything You Wanted To Know About Ebola
It's a particularly nasty little virus.
Another poster mentioned the infectivity of Ebola. It's incredible. Tests seem to indicate that on the order of 100 viral particles are sufficient to be infective (literature discusses infective doses measured less than that.) The virus is considered to be spread by droplets of infective material, but due to its incredibly low infective dose, aerosols and airborne dispersion should be seriously considered by anyone working with Ebola patients (Your mileage may vary, but I'm opting for a completely sealed suit. Level B or better).

...The disease is reported to be incredibly painful. For the patient, most of their epithelial linings will be damaged and probably slough off. Imagine the lining of your mouth, throat, stomach, intestines, urinary tract peeling off. Your epidermis tends to stay intact, but frequently horrible bruises mottle the skin as anything beyond the most trivial contact results in massive bruising under the skin. Finally, for many of these patients, they're mostly conscious throughout the process, saving the occasional seizure (I think there was a study looking at survivability versus seizures in Ebola patients. The less seizures, the better outcome). That means they're awake for all of this.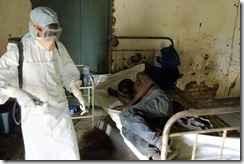 13 Documentaries For People Who Usually Don't Like Documentaries
Haven't seen any of them but I've heard good things about several of these. You can watch the first half of Restrepo here.
Why You Should Drive Recklessly
What do you really know about that pedestrian anyway?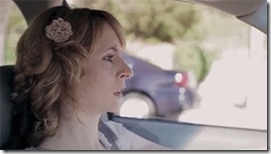 The AoSHQ group. Watch yer cornhole.
Teh Tweet!
Tonight's post brought to you by the three questions: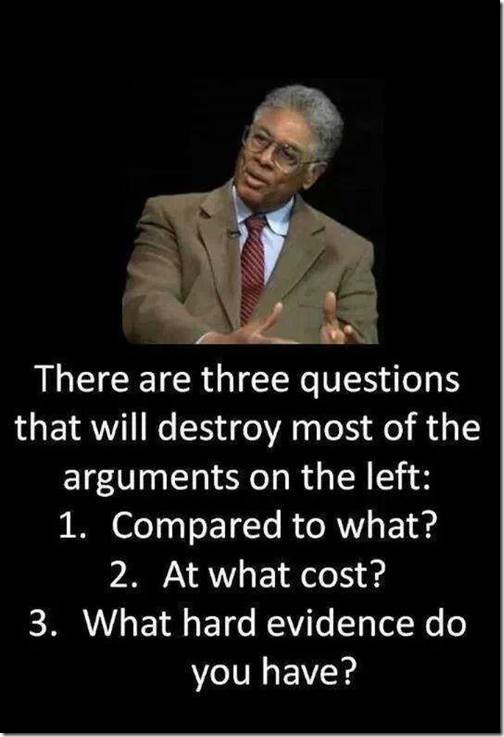 Notice: Posted by permission of AceCorp Ltd. Send your complaints and fake sex stories to Ace.

posted by Maetenloch at
10:12 PM
|
Access Comments