« Open Thread: Sharknado 2: The Second One
|
Main
|
Top Headline Comments 7-31-14 »
July 30, 2014
Overnight Open Thread (7-30-2014)
John Kerry: Cargo Cult Politician
And it struck me also that this might be the sum total of why he has risen to the heights he has, that and his ability to promote himself. He has never seemed especially bright or accomplished, and certainly never especially likeable. But he always looked like a senator, and so instead of playing one on TV he became one.

Politics isn't the only thing Kerry ever did; he was a prosecutor for a while. But it's the main thing he's done, and although it's hard to point to any specific accomplishments of his even in politics, he still managed to almost become president. I maintain that it's because he's the perfect cargo cult senator, presidential nominee, and now Secretary of State. He looks a certain way, and sounds a certain way, and our society has devolved to the point where looking like something is considered good enough. Why should skills be necessary, as well? The simulacrum of the thing is enough.
I think my first ever impression of John Kerry came from a 1986 PJ O'Rourke article ("Goons, Guns, and Gold") in Rolling Stone on his experiences during the Philippines election in which Marcos was attempting to stuff the ballot box against the far more popular Corazon Aquino. Senators Kerry and Lugar were sent there by Reagan as election observers. But when the election workers walked out over Marcos' chicanery with the vote totals and asked for his assistance, John Kerry was the waste of human skin that we've all come to expect.
Here is PJ O'Rourke's recollection of the events:
Village Voice reporter Joe Conason and I had been tipped off about the walkout, and when we got to the church, we found Bea Zobel, one of Cory Aquino's top aides, in a tizzy. "The women are terrified," she said. "They're scared to go home. They don't know what to do. We don't know what to do." Joe and I suggested that Mrs. Zobel go to the Manila Hotel and bring back some members of the Congressional observer team. She came back with Kerry, who did nothing.

Kerry later said that he didn't talk to the COMELEC employees then because he wasn't allowed to. [A bone-head Rolling Stone fact-checker sent the article to Kerry's Senate office for comment. Kerry staffers were wroth and insisted the senator's version of events be included.] This is ridiculous. He was ushered into an area that had been cordoned off from the press and the crowd and where the computer operators were sitting. To talk to the women, all he would have had to do was raise his voice. Why he was reluctant, I can't tell you. I can tell you what any red-blooded representative of the U.S. Government should have done. He should have shouted, "If you're frightened for your safety, I'll take you to the American embassy, and damn the man who tries to stop me." But all Kerry did was walk around like a male model in a concerned and thoughtful pose.

And there you have probably the only comparison of Kerry to a male model ever made.
O'Rourke noted in 2004 that he's "had a nonpartisan grudge against John Kerry for 18 years" over this incident. And ever since I read O'Rourke's account I have as well. John Kerry had a chance to actually do something meaningful as a US Senator and instead he chose to uselessly walk around and preen as the well coiffed empty-suit that he is.
You can read the original article here. It's still funny even after 28 years and entertaining to read now since we know what nemesis eventually had in store for the feckless members of the US delegation.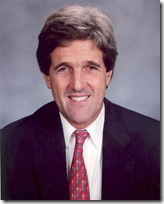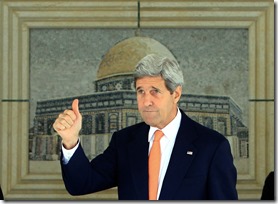 Another Contender for Dumbest Member of Congress
I hate to say it but the ladies of Congress seem to have more than their fair share of borderline retardation. Just having a uterus may get you elected in some districts but it clearly does not convey any special knowledge or mental prowess or even guarantee average faculties.
Here is Loretta Sanchez (D-CA) talking about the need for high speed rail (as well as anything else that darts through her brain) at a hearing in 2012. TRIGGER WARNING: This audio will make you dumber and Sanchez's near-ultrasonic screeches may cause feeling of alarm and anxiety about the country's future.
The Social Security Time Bomb Keeps Ticking Away
Public trustee Charles Blahous warned that the ongoing refusal to fix Social Security means the program's troubles are already worse than when the program was last bailed out, in 1983. Blahous said fixing Social Security's shortfall would require either a 21% increase in payroll taxes or a 16.5% benefits cut for all beneficiaries, including current retirees.
Of course neither of these options will happen and so either future retirees will get nothing or more likely benefits paid off in massively inflated dollars. But not to worry Matt Yglesias is ready to Voxplain to you why Social Security is so awesome that we should expand it to everybody - retired or not.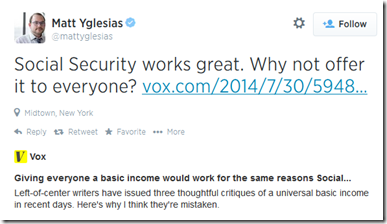 Always alert to even a whiff of Islamophobia the media themselves end up treating Arabs (and Muslims in general) as retarded children.
There's an unconscious soft bigotry in the press coverage of the region. Nobody wants to accept that these exotically caparisoned militants are serious. They're not out to 'end the cycle of hatred' or to 'promote reconciliation' or to 'seek justice'. They are out for conquest. They are out for blood. They are determined to grind their heel into the enemy's face and carry off everything he owns. Or, as one Iranian general put it: they are out to hunt the Jews house to house.

Yet even when they say it, we insist on misunderstanding them, as if they were retarded children, which they are not. "Surely you don't mean that? Don't you want a ceasefire? Of course you do. Can't we all stand on a mountaintop and share a Coke?"

If we could only listen to ourselves we would conclude that we were loco in the coco.

The only thing that distinguishes Israel is they, alone of all the countries in the region, are the only ones willing to humor us. To put up with this crazy talk. Obama is Napoleon, in the sense that inmates in the funny farm are convinced they are the former Emperor of France. Sure boss, sure you're Napoleon. Anybody can see that.

The Middle East is mentally at war. And the West is mentally on the happy ranch.
Great: IRS Strikes Deal With Atheist Group To Monitor Sermon Content
Alliance Defending Freedom asked the Internal Revenue Service Tuesday to release all documents related to its recent decision to settle a lawsuit with an atheist group that claims the IRS has adopted new protocols and procedures for the investigation of churches.

ADF submitted the Freedom of Information Act request after learning of the IRS's agreement with Freedom From Religion Foundation in a press release the group issued on July 17 concerning its lawsuit Freedom From Religion Foundation v. Koskinen, which accused the agency of failing to investigate churches the way the atheist group would like.
Granted some churches (particularly black ones) have been acting in violation of their tax-exempt status for a long time but I'm pretty sure they're not the ones who will be investigated.
More on Why Jesse Ventura Won His Defamation Case
How, then, did Ventura prevail in court against Kyle? We can blame the judge and the jury and call the verdict a travesty, yet there is one element of Kyle's case any newspaper editor would immediately spot as a vulnerability: He asserted private knowledge.

This is a line that no smart journalist would ever cross: To claim to know something bad about somebody, a private fact otherwise unknown, on the basis of information not publicly available.

Any reporter could publish a story about the conflict between Ventura and Kyle - the alleged barroom confrontation at the heart of this lawsuit - and write that Kyle says X, Y and Z happened, including Ventura's denials that any such confrontation occurred, without fear that his reporting could be construed as libelous.
That Innocent Kilowatt Radio-Frequency Device in Your Kitchen AKA the Microwave Death Ray
Note that the oven's magnetron is putting out radio waves approximately the same frequency as typical WiFi devices - just with a giga-shitload more power.
I've long been tempted to mount one of these on the rear bumper of my car to deal with persistent tailgaters.
Je$$e Jack$on Has a New Civil Right$ Target: $ilicon Valley
As the WSJ points out, not only does the IRS have a partisan streak, it also has a foreign policy.
Students With Laptops != Learning
Or why the Hoboken school district is throwing away hundreds of laptops after just a few years of trying to use them.
There is no technological magic bullet when it comes to education - and I'm old enough to have lived through TV/calculators/VCRs/graphing calculators/CDs/laptops/tablets as the learning panacea that would change everything. They didn't - but a whole lot of money was wasted in the process. In the end there is no substitute for direct instruction by a human, student attention and focus, and a lot of hands-on practice.
Five Scenes from the Post-Star Wars Film Craze That Unexpectedly Terrorized a Generation of Kids
And I think I saw nearly every one of these. The Flash Gordon scene still gives me the willies whenever I have to reach into something dark and start thinking about the scorpion.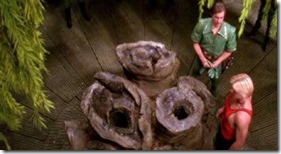 Eminem Lyric or Line of Lesbian Poetry?
1. "I knew I shouldn't go/and get another tattoo/of you on my arm/but what do I go and do."

2. "I wish I were dead/When she left, she wept."

3. "A woman broke my heart/I say heart/she ripped it in two parts."

4. "Thought we shared a covenant/I even held your hand in public."

5. "No one writes a lyric on a battlefield/on a map stuck with arrows/but I think I can do it if I just lurk."

6. "An ill-pulled tooth with a ragged edge/some words live in my throat."

7. "Now only words in a rhyme/no more than a name/on a stone/and that well overgrown."

8. "Sometimes it feels like the world's almost over/but then she comes back to me."

9. "All that time alone/kinda taught me how to cope/so I shaved my head/and made me a rope."
Answers here:
Eminem Lyric: 1, 3, 4, 8
Lesbian Poetry: 2 (Sappho), 5 (Adrienne Rich), 6 (Audre Lorde), 7 (Carol Ann Duffy), 9 (Alix Olsen)
The Snobbiest Cities in America
Are Palo Alto, CA, Bethesda, MD, and surprisingly Hoboken, NJ.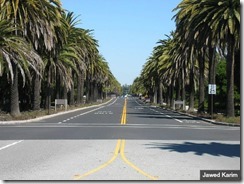 The Group knows what you did.
Tonight's post brought to you by official identification: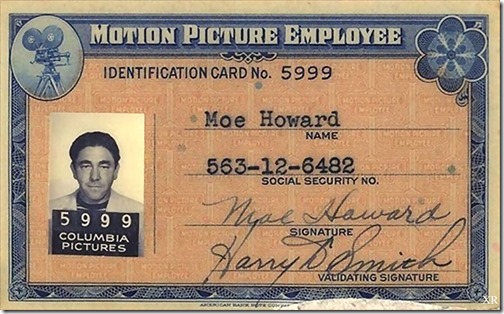 Notice: Posted by implicit permission of AceCorp LLC. Please e-mail overnight open thread tips to maetenloch at gmail. Otherwise send tips to Ace.

posted by Maetenloch at
10:16 PM
|
Access Comments