« 45 Years Ago, Ted Kennedy Left Mary Jo Kopechne to Die in the Shallow Water of the Chappaquiddick River
|
Main
|
Early Morning Open Thread - [Niedermeyer's Dead Horse] »
July 18, 2014
Overnight Open Thread (18 Jul 2014)
This Brookings Institute report of Government's Most Visible Failures, 2001-2014 really highlights the media's bias. Just look at the top 10. Was Abu Ghraib really that important? Benghazi ranks just 16th. The Healthcare.gov launch was 19th. The VA scandal is 21st. IRS scandal 30th. NSA leaks 31st. Fast & Furious 41st. Every single one of these scandals SHOULD be more important than Abu Ghraib.
The note for #13, Iraqi WMD, is a bit off. They say "United States forces were unable to find a trace of WMD". I guess IS is in control of these non-traced WMD material then.
SkyShield
In light of the shoot down of the Malaysian 777 and the ongoing concern/threat of MANPAD proliferation, it might be time for other airlines besides El-Al to get SkyShield installed. Note this type of defense system is of no use against a radar guided missile like what was used yesterday but it has had successful tests against MANPADs which is the more likely threat. As for an airliner defense against SAMs, the best course of action is to just avoid the area.
Spider Phobia
Alright, which one of you Seattle morons did this?

California Dumbassery
California is suffering through a long period of drought conditions and there have been multiple stories of people ratting out their neighbors for using more water than they should so this story is a bit of a surprise. OK, it's California so not really. California couple conserving water for drought face a fine for having a brown lawn. Damned if you do, damned if you don't. Second look at Brady Bunch astro turf lawns?
They must have some good drugs in Shasta county. With all the real problems facing California municipalities, the Shasta County supervisors think chemtrails are a clear and present danger and merit a full investigation.
NFL Trivia
Did you know that for the last 18 years, teams that have played on Thanksgiving Day have not won the Super Bowl that season? This streak might come to an end this year though. Seattle and San Francisco are the nightcap matchup this year. I'm sure ncj will chime in saying the Bears will be the team to break the streak this year but, um, no. Not gonna happen.
Gambling
I usually do pretty good at the Craps and Blackjack tables but then again, I go in with a plan and with limits. New data provides some answers on the real odds for gambling.

On any given day, the chances of emerging a winner aren't too bad—the gamblers won money on 30% of the days they wagered. But continuing to gamble is a bad bet. Just 11% of players ended up in the black over the full period, and most of those pocketed less than $150.

The skew was even more pronounced when it came to heavy gamblers. Of the top 10% of bettors—those placing the largest number of total wagers over the two years—about 95% ended up losing money, some dropping tens of thousands of dollars. Big losers of more than $5,000 among these heavy gamblers outnumbered big winners by a staggering 128 to 1.
Amazing that 90% of casino revenues are from only 10% of their customers.
Moron Firearm PSA
The fuzz is on to our plan to say we lost our firearms overboard while boating. Michigan dive team recovers stolen 1911 pistol.
Sunshine-Adagio In D Minor
Benefit of Owning A Dog?
If you want to appear 10 years younger, just buy a dog.
Dog Video
Bonus Dog video:
Corgi puppy meets spoon for the first time
.
Tonight's ONT brought to you by the A-10: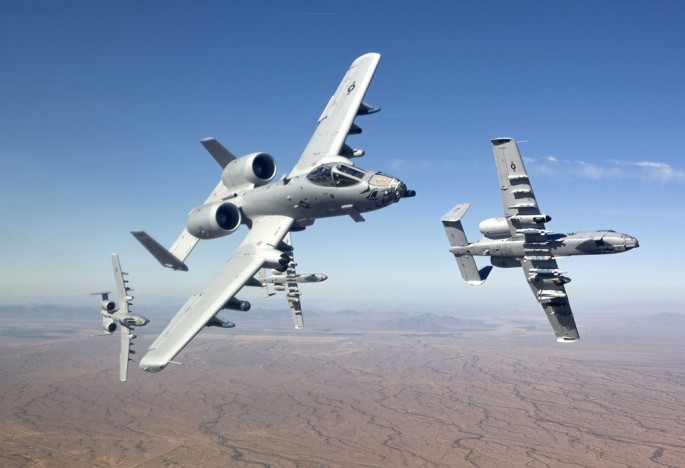 Notice: Posted by permission of AceCorp LLC. Please e-mail overnight open thread tips to maet or CDR M. Otherwise send tips to Ace.

posted by CDR M at
10:01 PM
|
Access Comments