« Early Morning Open Thread - [Niedermeyer's Dead Horse]
|
Main
|
A Few News Links/Open Thread [CBD] »
July 13, 2014
Sunday Morning Book Thread 07-13-2014: Kids and Money, What Could Go Wrong? [OregonMuse]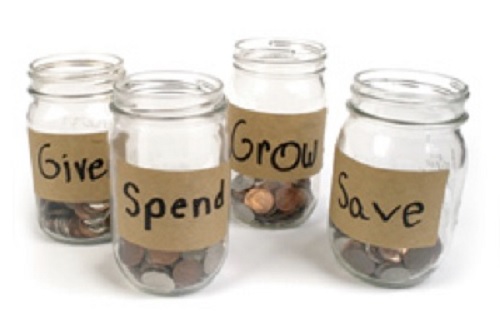 Financial Planning

Good morning morons and moronettes and welcome to AoSHQ's stately, high class, and prestigious Sunday Morning Book Thread.
For non book-related discussion, please use NDH's open thread down below, thanks. You can grabba cuppa joe while you're there.

Restraint
I had this in the back of my mind based on a conversation I had with my #2 son, but Monty beat me to it earlier in the week. Basically, my son, who moved out to be on his own a few months back, related to me how appalled he is at many of his coworkers who spend all of their money as soon as it's in their hands (or even before) and then complain about never having any money. They do this all of the time, constantly. Son is astounded that none of them ever seem to learn to that they really should stop spending money in order to have money so they wouldn't be constantly complaining about not having money.
They have no reserves. As Monty pointed out, if their car breaks down, or their water heater goes out, or they're hit with any sudden but necessary expense, they're going to be in deep kimchi.
Son thinks they're crazy.
When our kids were little, we gave them an allowance, but had them hold back 10% for saving and 10% for church tithing. The remaining 80% was theirs to do with as they pleased. Son said it helped him understand money.
So here are some books that probably won't do these spendthrifts any good. Learning about money and economics is good, don't get me wrong, but something has to happen upstream of the education before the lessons can be properly absorbed.
I liked the title of this one, Money Doesn't Grow on Trees: A Parent's Guide to Raising Financially Responsible Children, Revised Edition
Dave Ramsey has a book for parents to use to teach their children about money, Smart Money Smart Kids: Raising the Next Generation to Win with Money.
When my kids were growing up, we had them all read Whatever Happened to Penny Candy? which was good for instilling a conservative outlook on life in general, not just money.
Of course, for a conservative outlook on life, nothing, in my view, beats the book of Proverbs. For example: Pro 25:28: A man without self-control is like a city broken into and left without walls. This is an excellent description of a life in ruins. My son gets so tired of hearing complaints about lack of money, I think he would like to grab one of these wastrels by the shoulders, get in his face and say: "Dude. Delayed gratification. Do you even know what this is?"
We elect officials who think nothing of spending like crazy, borrowing like crazy so they can continue to spend like crazy, and then kicking the can down the road for someone else to worry about. That's the way lots of Americans handle their own finances, so it'd be a miracle if our representatives were any different.
My own representative, Peter DeFazio (D-Liberal Hack), who never met a tax or government spending program he didn't like, save for those he thinks don't spend enough, has a retirement home set up for himself in New Zealand, far, far away from the America he's spent his entire career trying to ruin for everyone else.
And when our kids were old enough for high school, there was Henry Hazlitt's classic Economics in One Lesson: The Shortest and Surest Way to Understand Basic Economics. Recommended for everyone. I wonder if Paul Krugman has read it?
Son is in the same (bottom end) wage bracket as the complainers he works with, but he does not spend like crazy, has zero credit card debt, and has a reserve for emergencies. You'd think they'd notice this. You'd think they would be asking themselves "hey, why does OregonMuse's second-born son never complain about money and always seems to have enough for his needs, while I'm staggering from paycheck to paycheck and maxing out all of my cards? How does he do it?"
But they don't, and they never do.

The Smashwords Summer Sale Continues
And it lasts the entire month of July. Many authors of many genres are offering their eBooks at reduced prices, including free. Click here to browse the titles.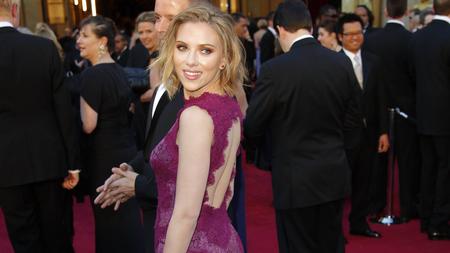 Scarlett Johansson, Professional Twit

Yeah, This Makes Sense
European law is a joke. Like that Euro-twit who did something stupid so he was coming up on all the Google searches for first-class dumbass, he SUED Google to get them to stop being mean to him, and he WON, so now Google has to adjust its search engines so this Euro-twit's name doesn't keep coming up.
So this French guy, Gregoire Delacourt, wrote a novel that had Scarlett Johansson as one of the characters in it. And, actually, it wasn't really Scarlett Johansson at all:
In the book, a mechanic who doesn't have much luck with women is stunned to see Johansson stride into his garage. Turns out she's not actually Johansson -- she's a look-alike model. She laments being seen as a sex object, has two affairs, several adventures and comes to an unfortunate end.
Doesn't matter if it was or wasn't. The real-life Scarlett Johansson sued his ass:
The American actress claims that La Première Chose qu'On Regarde (The First Thing We Look At) violates her privacy and constitutes a "fraudulent and illicit use of her name, her fame and her image" for commercial gain – allegations the book's publisher has dismissed as "crazy".
I know what you're thinking: "Is she high? There's no way any judge is going to buy that load of crap!"
Well, a French judge bought it, or at least a part of it:
A French judge has agreed with Johansson (the real one) that the book is defamatory.
That's the bad news. Here is the good:
He dismissed a second claim that it fraudulently exploited her image, celebrity and name. Johansson was awarded about $3,400, a fraction of the almost $68,000 in damages she had claimed.
So it wasn't a big win for her:
Emmanuelle Allibert of the publishers J-C Lattes said they...were happy with the judgment. "All of Scarlett Johansson's demands were rejected except one thing that was seen to be an attack in her private life over two relations that she never had.

"All her other demands, including damages of $68,000, were rejected, notably that there should be a ban on the book being translated or made into a film. We just have to cut out the bit about the affairs, which is just four lines," Allibert told the Guardian.
Stupid French author. If he had just confined himself to writing a novel about assassinating President Bush, he'd have been just fine.

A Conversation
"Hi there, everybody, if you want to know how to run with the bulls in Pamplona, Spain, you should read my book."
"Bill Hillman, one of the co-authors of Fiesta: How To Survive The Bulls Of Pamplona?"
"That's right"
"So you ran with the bulls in Pamplona again this year?"
"Of course."
"So how'd you do?"
"Actually, not so good."

Now You See It, Now You Don't -- And Now You Do!
So Costco decided to yank Dinesh D'Souza's America: Imagine a World without Her, and when challenged as to the reason why, cited poor sales as the reason why.
Then they reversed their decision and ordered this poor-selling book to be restocked.
This was after Rush Limbaugh pointed out that Costco's owners, Jim Sinegal and Jeffrey Brotman, are big time Obama fanbois. I'm sure that had nothing to do with the decision to pull D'Souza's book.

An Army of Davids: Crime Solvers
In The Skeleton Crew: How Amateur Sleuths Are Solving America's Coldest Cases, author Deborah Halber describes how an army of unpaid, amateur volunteers are using the internet to solve missing person cases, some of them decades old:
They are often compelled by a personal hunt for their own missing family members or because they were involved the discovery of human remains. Take rural Kentuckian Todd Matthews, whose father-in-law discovered the badly decomposed body of a young woman dubbed "Tent Girl" in 1968. Matthews became obsessed with the girl's identity, sacrificing much of his time off from factory work to scour databases in his trailer's cramped computer room. In 1998, he finally matched Tent Girl with a missing woman, ending decades of uncertainty for her family.
It's DIY CSI.

On Beating Writers' Block
This article has some interesting advice. For example, thinking aloud:
If I am a verbal person it is expressed most readily in the spoken word. So when I am stuck on something I take out my voice recorder - key tool for the reporter class - and start explaining the tricky point or new argument, as though at a dinner party. When I've sounded it out a few different ways, I start to transcribe. And before I know it I have a rough paragraph or two. This has been my method for ages.
Or, just listening to music:
Sometimes when I'm trying not to not write, I listen to the Velvet Underground's "Sister Ray," over and over, for its propulsive churning pump, while clinging to Virginia Woolf's idea that achieving a style is simply a matter of catching a rhythm.
I think writers' block is kind of like impotence, where you have to deal not only with the failure, but with the dread of failure (oh crap, not again!). Even in this meager book thread, if I get stuck on something, I have to get up and do something else for awhile. This puts me in a zen-like situation where the most effective way to get something done is not to do it, and while my thoughts are occupied elsewhere, a little lateral vector inserts itself in my brain, and suddenly I see the solution to whatever predicament I had written myself into. I am surprised how often this works.

___________
So that's all for this week. As always, book thread tips, suggestions, rumors, threats, and insults may be sent to OregonMuse, Proprietor, AoSHQ Book Thread, at the book thread e-mail address: aoshqbookthread, followed by the 'at' sign, and then 'G' mail, and then dot cee oh emm.
What have you all been reading this week? Hopefully something good, because, as I keep saying, life is too short to be reading lousy books.

posted by Open Blogger at
10:03 AM
|
Access Comments