« Obama Speaking Now To Reassure People He Plans to Take the Immigration Surge Seriously and Then Play Some Pool
|
Main
|
Morning Thread »
July 09, 2014
Overnight Open Thread (7-9-2014)
Kevin Bacon Please Meet the Mistress of Disaster
Because when it comes to major government scandals Jamie Gorelick seems to be only zero or one degree of separation from nearly every single one. So I make it a practice to periodically check in on what she's up to so I can see where the next federal fuckup is going to appear.
And would you be surprised to find out that she was involved with the IRS targeting of conservative groups scandal? Well this is my unsurprised face.
Disturbing enough was WND's breakthrough discovery that the liberal, Soros-funded Urban Institute has an officially sanctioned role in the vetting of nonprofits that seek tax-exempt status through the IRS.

Almost equally disturbing is the revelation that the vice chairwoman of the Urban Institute Board of Trustees is none other than Jamie Gorelick. How does this lady manage it?
Okay it's from WND and I've spent all of 52 seconds skimming the article but still what are the odds of a direct Jamie Gorelick connection to even this scandal? It's like she's like the goddamn Typhoid Mary of government malfeasance.
And Gorelick and Lerner - separated at birth?
The Man Behind New Orleans' Katrina Disaster Finally Goes to Jail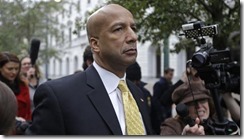 Uh Oh: Jimmy Carter is Currently Visiting Russia
Nothing good can possibly come of this.
Well Maybe It's a Kinder, Gentler ISIS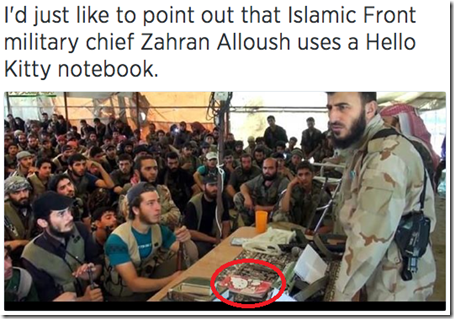 How Rape Culture Theory Ensnares Innocent Men
Universities now considered unsafe for men.
First the federal government forces schools to investigate every reported sexual assault:
The Department of Education mandates colleges to handle every single student sexual assault through internal quasi-legal proceedings, in which the school performs all the roles of investigator, prosecutor, judge, executioner and statistics compiler.
And not only has the definition of sexual assault been defined down but so has the definition of rape-rape:
Note that the line is not being drawn at only changing the sexual assault definition at colleges. McCaskill also would like to see states adjust their legal standards to be more in line with the looser college definition. Last year, the FBI changed their definition of rape, part of which changed the phrase "forcibly or against the victim's will" to "without the consent of the victim." Some states are also changing or adding to their sexual assault statutes.

Katharina Booth, Boulder County chief deputy district attorney, said that the State of Colorado has an additional standard beyond "physically helpless" (that is, the accuser was asleep or unconscious). Under it, she can bring criminal prosecutions if the accuser meets the standard of "'incapable of appraising the nature of your conduct,' which is going to encompass the bulk of what we see, which is the voluntarily intoxicated but not all the way at the passed-out stage. So we're in that gray area," she said.
Oh and at these college quasi-courts the accused generally can't have their own lawyer present and the burden of proof is explicitly on men even if they would also qualify as victims of sexual assault under the new definitions:
Attending the trial, John H. Tucker of Raleigh-Durham's Indyweek reported, dean Sue Wasiolek was asked in court whether both parties would be considered guilty of rape and thereby expelled if they engaged in sex while both were intoxicated to "incapacity."

The dean responded, "Assuming it is a male and female, it is the responsibility in the case of the male to gain consent before proceeding with sex."

In the new climate of sexual assault pseudolaw, the female apparently has no responsibility other than to say yes, which can be revoked anytime, including after the sex is over.
Madness.
George R.R. Martin: Fuck You - I'm Not Dying Before A Song of Fire and Ice is Done!
On the other hand, maybe the elderly, overweight man who takes many years to write each of his densely plotted books should finish writing his series if he wants fans of said series to stop expressing their concerns. I know, Neil Gaiman, I know: George R. R. Martin is not my bitch. But, you know what? If you're going to go around and do tons of interviews and write tons of material that has nothing to do with the main plot of the books that have made you a millionaire many times over, your fans are going to get anxious. Because the inverse of Gaiman's axiom is also true: "Your fans are not your slaves." You cannot command them to feel a certain way or to hide their concern for your well being. We are human, all of us.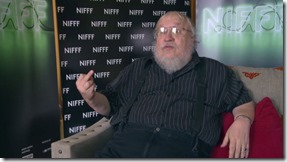 Amateur Webzine Slate: Don't Let The Doctor Do This To Your Baby
Suddenly, the doctor comes in. He looks at you sternly, gloved hands reaching for your baby insistently. "It's time for your child's treatment," he explains from beneath a white breathing mask, shattering your calm. Clutching your baby protectively, you eye the doctor with suspicion.

You ask him what it's for.

"Oh, just standard practice. It will help him or her be recognized and get along more easily with others who've already received the same treatment. The chance of side effects is extremely small." This raises the hairs on the back of your neck, and your protective instinct kicks your alarm response up a notch.

"Side effects?"

The doctor waves his hand dismissively. "Oh, in 1 or 2 percent of cases, we see long-term negative reactions to this," he says with a hint of distaste.
Can you guess what the article is talking about? And no it's not what you're probably thinking - it's something far dumber. More here from Bookworm.
And more Slate ponderings: Hey It's Time to Completely Reinvent the Week!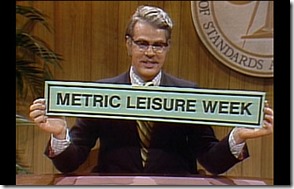 Anthony Bourdain: I Love Guns and I Can Not Deny
As much as I'd like to wax effusively about the delights of the Frito pie, a shamefully delightful flavor bomb that pleases in equal measure to its feeling in the hand like a steaming dog turd, I suspect what people are going to talk about when they see our New Mexico episode is the sight of me; socialist sympathizer, leftie, liberal New Yorker, gleefully hammering away with an AR-15, an instrument of mayhem and loathing that also has the distinction of being America's favorite weapon. 

I like guns.

I like shooting them. I like holding their sleek, heavy, deadly weight in my hands. I like shooting at targets: cans, paper cut-outs, and-even though I'm not a hunter-the occasional animal.
(thanks to Slu)
Whatever Happened to the Road Warrior Warrior Lady?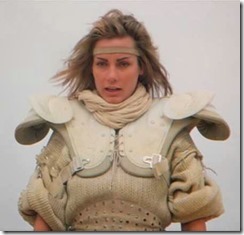 The Group knows what you did.
Tonight's post brought to you by bowling: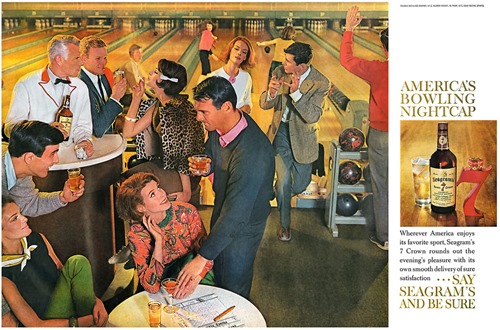 Notice: Posted in the face of AceCorp LLC. Please send your spare children to maetenloch at gmail. Otherwise send them off to Ace's Summer Camp O'Fun.

posted by Maetenloch at
10:19 PM
|
Access Comments