« Things Progressives Know That Just Aren't So, Part I - Greed [WeirdDave]
|
Main
|
Trucker pulls over Trooper for speeding and talking on his cell phone [CBD] »
June 29, 2014
Sunday Travel Thread: Independence Day [Y-not]
June is nearly over which means one thing: Independence Day (aka the Fourth of July) is just around the corner. For many of us, that may mean traveling to see fireworks displays or taking advantage of the long weekend to hit the beach; for others, it may mean staying home and having a barbecue while the kids play with "safe" fireworks in the driveway.
**Moved the poll below the jump to see if that helps with loading issues**

If you are inclined to leave your yard to celebrate Independence Day, where are the best places to go? Courtesy of Escape Here, here's their picks for the top cities to visit on the Fourth of July: San Diego, Las Vegas, New Orleans, Denver, Memphis, Miami, New York, and Chicago.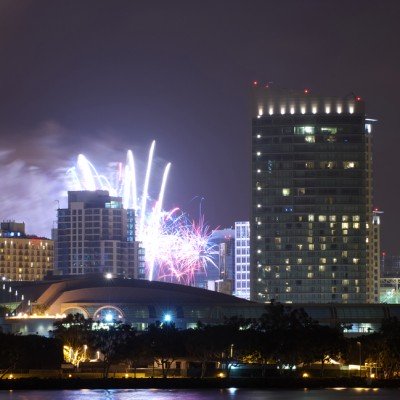 San Diego tops their list and I can certainly see why. It's a lovely city with great weather. (That said, I think they are delusional in asserting how convenient it is to "hop on the freeway" and travel from San Diego to much of anywhere else, particularly on a holiday weekend. Perhaps these writers have a helicopter or something.)
I gotta say some of their other choices seem to be more about being "unique" than about comfort. New Orleans or Vegas in July? No, thank you! (YMMV, of course.) And no Boston? I'm not Beantown's biggest fan, but seems to me it (and Philadelphia) should be on any Independence Day travel list.
I admit that in my grumpy later years, my taste for this holiday has dwindled considerably, but when I was a kid I did enjoy going to see fireworks with my parents and sister. Sometimes this involved going to an event hosted by the Knights of Columbus, other times we'd sit on the hill near our house and look at the display our town put on, but by far the most memorable July 4th was in 1970 when we drove into Washington, D.C. I was 8, my sister was 10, and as I recall we even had our young dog (a border collie mix) with us.
It was so exciting to go to the nation's capitol to see the fireworks! This is what greeted us: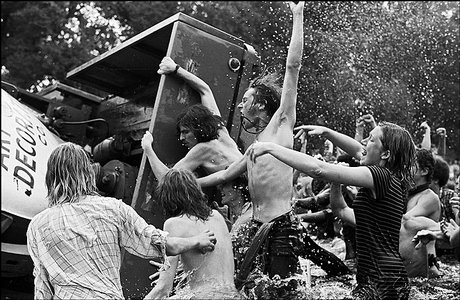 Any of you old timers might remember that date as the year the Yippies staged a marijuana legalization protest, rioted, and otherwise made utter asses of themselves at D.C.'s July 4th celebration. Here's an account from a pro-weed website:
What brought them to Washington, D.C. on July 4, 1970 was an event called "Honor America Day," with comedian and military favorite Bob Hope and the Rev. Billy Graham as co-hosts. To be held outdoors on the grounds of the Lincoln Memorial and Reflecting Pool. Too good an opportunity to pass up, thousands of Yippies and Hippies gathered at the Washington Monument, smoking copious amounts of marijuana, and then marched on the stage, with Yippie! and Viet Cong/NLF/NVA flags flying. When cops blocked them in the aisles, they waded through the Reflecting Pool, some people stripping down for a skinny-dip. Tear gas grenades flew through the air, affecting protesters and "pro-Americans" both. The event degenerated into chaos as arrests were made, fistfights broke out and gas wafted through the night.
My family was caught up in the mix, including the clouds of tear gas the riot police deployed to try to combat the protesters. I can't imagine the anxiety my parents felt as they tried to usher their kids and family dog through the chaos.
Stupid hippies.

To wrap things up, here's something we can all agree on courtesy of the Meta Picture: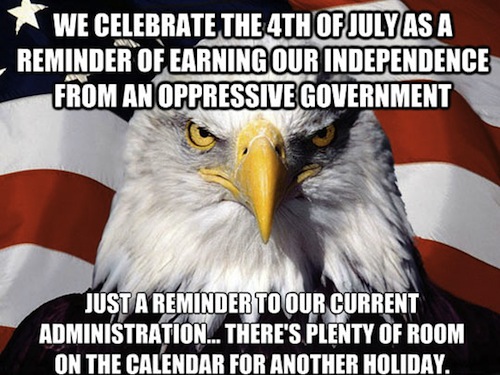 Hat tip to Mr Y-not for that link.

posted by Open Blogger at
01:11 PM
|
Access Comments