« Enjoy Your Weekend, Everyone
|
Main
|
I'm SOOOOO Late Morning Thread - [Niedermeyer's Dead Horse] »
June 27, 2014
Overnight Open Thread (6-27-2014) - [Niedermeyer's Dead Horse]
Ooh boy! I started out with a draft of a pop culture thread then realized it might get my rear end kicked to the curb in a big way. Man, has Hollywood and the music industry gotten trashy!
So. I thought better of it and I'm posting something much more tame instead because, face it, it doesn't matter what I post here as long as, somewhere along the line, there are boobehs and a furry friend or two..
Lucky you.

Rihanna, she of the completely see-thru gown, has just posed for Harper's Bazaar, Arabia edition. Of course, here, she is covered almost entirely from head to toe and still manages to trash it up.
The New Modesty: How To Cover Up In Style
Do you think it ever crossed her mind that dressing so modestly is not a just a fashion trend for the women who reside in Saudi Arabia?
Hot WAG alert:
Sure, she's an enviro-weenie, but do you think he cares?

Hey! Look! Madge is still desperately seeking her youth:
I told you there would be boobs.

Douchebag alert! The Proactive guy gets philosophical about being called a douchebag.

Just no. I am slightly disturbed by this.

Remember this incredible video wherein Miss Monroe never looked more beautiful?
Well, it IS Fido Friday, right?

This ONT brought to you by Spring break with The Real Housewives of Saudi Arabia: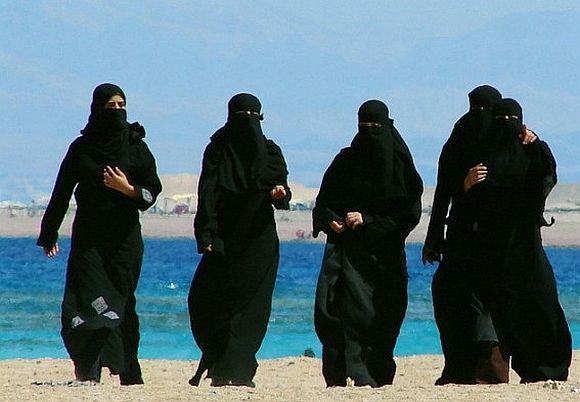 Please feel free to send any complaints or commendations to me at Twitter: Nied's Dead Horse. I mean, you can send your complaints all you want but, really, do you think it'll make any difference?

posted by Open Blogger at
10:36 PM
|
Access Comments