« Surprise! The Vegas Cop Killers Weren't So Right-Wing After All
|
Main
|
Top Headline Comments 6-17-14 »
June 16, 2014
Overnight Open Thread (6-16-2014)–Eaten by a Grue Edition
On the contrast between Bill and Hillary in how they treated their Secret Service detail.
Bill is an extremely good politician. Hillary is the wife of an extremely good politician.
These five guys are not a threat to the United States. They are a threat to the safety and security of Afghanistan and Pakistan. It's up to those two countries to make the decision once and for all that these are threats to them. So I think we may be kind of missing the bigger picture here. We want to get an American home, whether they fell off the ship because they were drunk or they were pushed or they jumped, we try to rescue everybody.

  -- Hillary Clinton, June 2014
Asking the People: What Was Hillary Clinton's Greatest Accomplishment?
Short version: Having a vagina, marrying Bill Clinton, not sure.
Of which fewer than 100 will be Marines to protect the Baghdad embassy.
(Reuters) - Expanded military support for security at the U.S. Embassy in Baghdad will include fewer than 100 soldiers, a U.S. official said on Sunday.

The enhanced security personnel will include Marines and other soldiers, a U.S. military official said on condition of anonymity, shortly after the Obama administration said it would move some embassy staff out of Baghdad and order the military to bolster security at its diplomatic facilities in the Iraqi capital.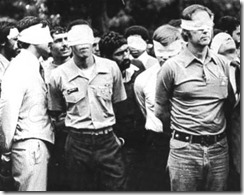 "It is pitch black. You are likely to be eaten by a grue"
When the Going Gets Tough, The Tough Weak and Feckless Recite Poetry
People always ask me why poetry is banned on the ONT and I just wave a stick at this shit.
Jihadis are advancing on Baghdad, and yet the nation's foreign policy chief today flew to London for the chance to recite a poem by Maya Angelou.

"Out of the huts of history's shame / I rise / Up from a past that's rooted in pain / I rise," Secretary of State John Kerry intoned at the "Global Summit to End Sexual Violence in Conflict."

Kerry's poetic foray capped off his scheduled speech at the long-planned summit, where activists and diplomats met to push for new spending programs to curb rape in warfare.

"Thousands of years after rape was written into the lexicon of warfare, we know that it is time to write it out and to banish sexual violence to the dark ages and the history books where it belongs," Kerry declared.

Meanwhile, back in Iraq, the advancing jihadis were forcing Iraqi women back into shrouds and chopping people's heads' off.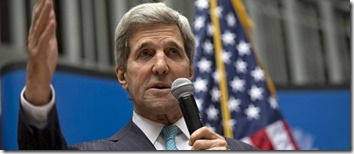 Trigger Warning: Oppressed by the Trader Joe's Playlist
Women hears the Rolling Stones's "Under My Thumb" in a store and all kinds of oppression and angsty hand-wringing break out. Because misogyny and rape culture.
As I listened, I thought about how the song plays in the wake of Elliot Rodger's killing spree, fueled, as the killer explained in a lengthy manifesto, by his rage against women and desire to control them.

We've been wringing our hands, asking how young men can become so hostile and eager to dominate to women. Well, isn't it because our culture feeds them the message at every turn, even in the most mundane settings? What does it mean that degradation of half the population is considered appropriate background noise to everyday life?

In "Under My Thumb," the singer boasts about how he's gained control of his girl, comparing her to, among other things, a squirming dog.
Yes us men-types are just conscience-less automatons who wander around while being programmed with the latest chick-murder-kill instructions via song lyrics. Well except for me - I'm mostly lyric-deaf so to me all the oppression and murder orders are just bla-bla-take-off-your-pants-bla-bla-bla.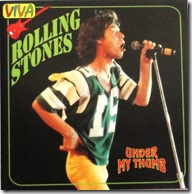 No Charity Car Washes in Arlington, VA
All is either mandatory or forbidden. In this case holding a charity car wash falls into the latter category.
The Boy Scouts from Troop 162 in Arlington wanted to raise money for a week-long canoe trip this summer, so they planned to host two carwashes in a church parking lot.

But before they could break out their sponges, buckets and posters, Scoutmaster Michael Ingles heard about new restrictions on charity carwashes at the county's schools. He looked into the regulations and found something that surprised him: "The only carwash you can do is your own carwash in front of your house," he said.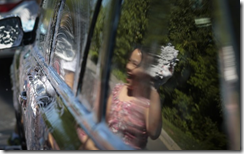 Microsoft's Ban on Using its Services to Promote Guns
Since 2009 Microsoft's Code of Conduct has been applied to more and more of their online service. If a service is covered by this Code of Conduct, users of it are prohibited from using it in  "any way that promotes or facilitates the sale of ammunition and firearms" (See bullet point #13).

Almost all of Microsoft's online services are by now covered under this "Code of Conduct". These services include Windows Live, Office 365, Microsoft Sharepoint, Bing.com, Outlook.com, Windows OneDrive, Exchange Online, MSN and a number of other services.

The only major Microsoft services this does not apply to is, at the time of this blog post, Skype, Microsoft Azure and XBox Live. I expect Skype will eventually fall under the Code of Conduct.
Note that the anti-gun clause was added in the post-Bill Gates era plus you have this:
Something interesting is going on in the Bill and Melinda Gates household. It began when Melinda Gates said their foundation is going to stop funding abortions. And now Bill wants to put the brakes on Common Core. I wish I could have been a fly on the wall during their dinner-table discussions leading to these policy changes.
The Long Strange History of the Sunflower
Including Peter the Great's role in its development and how it came to be exported from North America twice.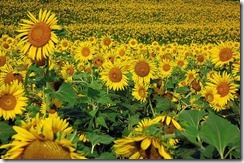 News you Can Use: How to Make a Super Cheap Floating Beer & Soda Pool Cooler
I'm pretty sure you could get everything you need from your local Walgreens or CVS. Along with your beverage of choice depending on the state.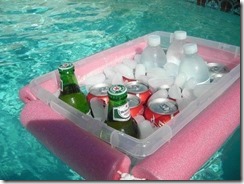 The title pretty much tells you everything you need to know about it. So finish your bubble gum and put the damn sunglasses on.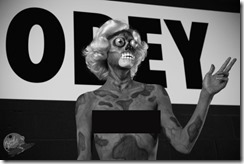 The Yahoo AoSHQ group - it's got electrolytes.
And my twitter thang.
Tonight's post brought to you by happy Betty: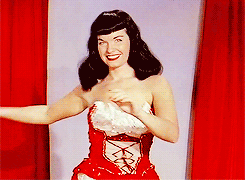 Notice: Posted by permission of AceCorp LLC. Please e-mail overnight open thread tips to maetenloch at gmail. Otherwise send tips to Ace.

posted by Maetenloch at
10:27 PM
|
Access Comments