« Saturday Politics: Liar! Liar! Pants on fire! [Y-not]
|
Main
|
Open Thread »
June 14, 2014
Saturday Gardening Thread: Polls and Potatoes [Y-not and WeirdDave]
This thread brought to you by the Letter P:

Your tax dollars at work! (And is it just me or does that girl in the black leather jacket seem a mite old for this lesson?)

Last week was a fun way to get to know our the Gardening Morons and 'Ettes by seeing pictures of their garden, so I thought this week we could find out a bit more about each other.
So how about some Polls?
First off, tell us a little bit about why you do what you do:

What projects are you actively working on right now?

What do you find to be the biggest hurdles to getting started on a new project?

If your garden or gardening acumen was depicted in a movie, which would it be?
Follow the links to learn something interesting related to each movie:
Cloudy with a Chance of Meatballs 2
Just for fun, here's a list of famous garden scenes in movies from The Telegraph.

All right, now for some actual gardening content, here's my partner in crime, WeirdDave and his "You say potato, I say garden thread"...
A few weeks back, Y-not posted a link to instructions for building a potato tower. I thought it was kind of neat, so last week I built one. It may be a little late in the season to start potatoes, but I'm giving it a shot.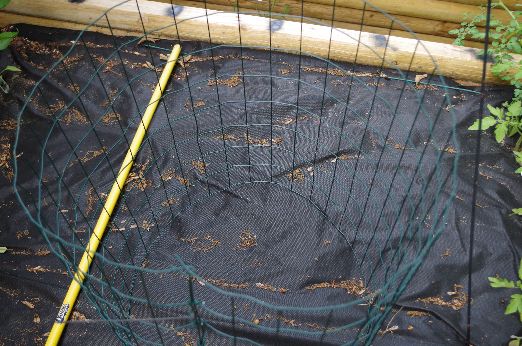 First I built a cylinder about 3 feet across using chicken wire.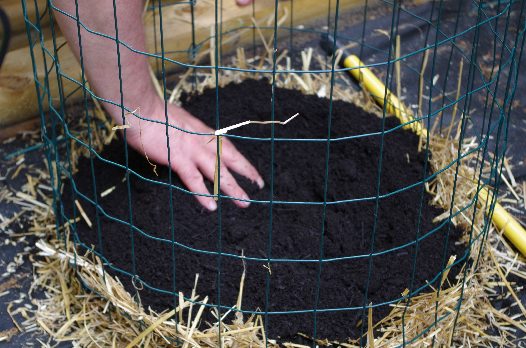 I put straw in the bottom of the cylinder and then made a "nest" with compost and dirt in the middle. I piled straw around the outside with dirt on the inside until it was about a foot deep.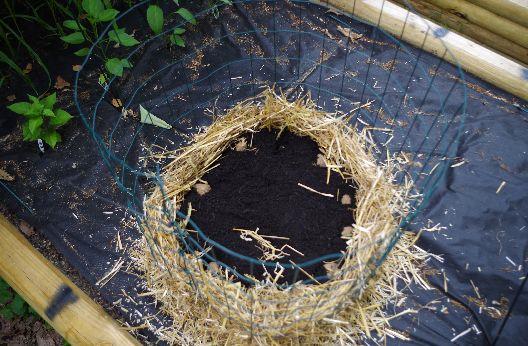 Then I put a row of cut seed potatoes around the perimeter of the cage, inside the straw and thoroughly soaked the soil with water.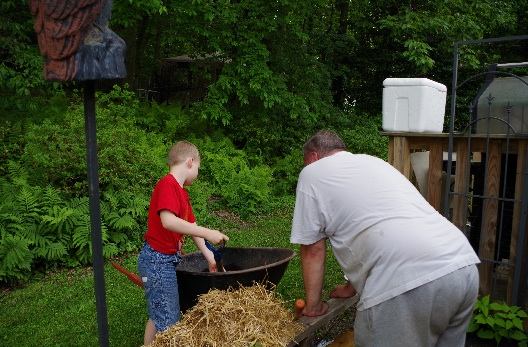 Gardening is a great hobby to share with your kids. Hopefully little will one day have his own garden. Look, he's got my ears.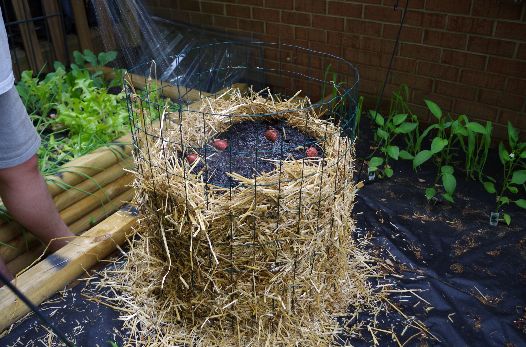 Another foot of dirt and straw, another layer of potato pieces (red this time), another long soak.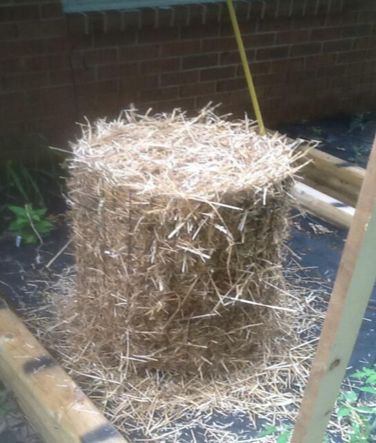 One more time, straw, dirt, potatoes, soak, then cover the top with straw and I'm done.
If everything goes right, within a week or two the potatoes will push leaves out through the straw and start to produce. When fall comes around, just pull the chicken wire away and viola! Pounds of potatoes, no digging required. I hope. I'll let you know how it works out. Some people omit the top layer of potatoes and straw and instead plant flowers on top, but I decided to go for maximum potato yield. Now I think that flowers might be pretty and attract pollinators to my garden, but it's done. Anyhow I have a big rhododendron for the bees to enjoy: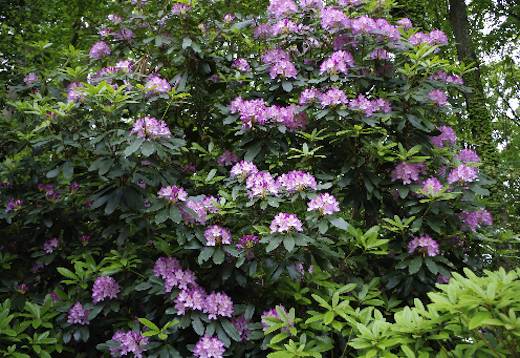 Y-not: That was cool! I can't remember but I think it was one of our morons who posted that potato tower on the gardening thread a while back. It's neat to see someone use an idea from this thread series.
What's happening in your garden this week?

To wrap things up, "Get thee a wife!"
I love those two. Burton and Taylor have nothing on them, imho. 'Shame they split up.

posted by Open Blogger at
11:33 AM
|
Access Comments