« Two Schoolgirls Who Escaped from Boko Haram Describe Their Abduction and Captivity
|
Main
|
Top Headline Comments 6-12-14 »
June 11, 2014
Overnight Open Thread (6-11-2014)
Early ONT bonus for even non-Premium AoSHQ members tonight!
Predicting the Future is Hard
Even if you're smart and knowledgeable. So everyone who's convinced they know what's going to happen in 10, 20 or 40 years from now should just go ahead and take a bit bite of preemptive humble pie.
Ed Driscoll reviews the 1964 World's Fair view of the future.
But what really makes these photos fascinating is that they visualize the last gasp of optimism in the overculture, arriving six months after JFK was assassinated and a year or so before LBJ believed that the government could do anything - and worse, everything - simultaneously: manned moon landings, Vietnam, Medicare, and end poverty simultaneously. When his Texas Sized rehash of the New Deal failed, and chaos reined from 1967 through 1968 and beyond, distraught liberals and the angry punitive New Left decided to take it out on the rest of us, resulting in the cynicism and doomsaying that would dominate the late '60s and much of the 1970s. Just compare the tone of the '64 World's Fair and its audience of cool early Mad Men-styled men and women in the photos at the London Daily Mail with the tone of the collapsed overculture of the following decade
What we were supposed to get:
What we actually got:
If You Think the Sky is Falling, Check Out the Prophecies of the 1970s
Many seers predicted that the Soviet and Western models would converge, and that Soviet living standards would approach America's.

It turned out that the very few leaders who predicted the demise of the Soviet Union--Ronald Reagan, Daniel Patrick Moynihan--got it right. America, once it got the will, could outclass the Soviet military, and economic stagnation and ethnic tensions brought down the "evil empire."

There are common threads running through these mistaken projections. One is the extrapolation of recent trends far into the future. History doesn't proceed like a straight line on a graph; sometimes the lines bend.

Another is the assumption that progress means ever-larger states and increasing superintendence by international elites.

But much unpredicted progress has occurred when nations freed markets from the grip of centralized states and private sectors produced innovation that the supposed experts failed to anticipate.

A third common thread builds on the insight of economist Herbert Stein, who said that anything that could not go on forever would some day stop.
And note that the impact of things stopping varies widely. There are already several bankrupt cities in the US that have simply stopped paying out pensions or bond payments. So far no riots or gun battles have occurred.
How Gay Marriage Activists Are Delawyering the Right
Groups defending traditional marriage are finding it hard to get lawyers from major law firms - any firm - to represent them.
A Reuters review of more than 100 court filings during the past year shows that at least 30 of the country's largest firms are representing challengers to state laws banning same-sex marriage. Not a single member of the Am Law 200, a commonly used ranking of the largest U.S. firms by revenue, is defending gay marriage prohibitions.

These numbers and interviews with lawyers on both sides suggest that the legal industry has reached its Mozilla moment. The software company's CEO, Brendan Eich, resigned in April after being denounced by gay marriage supporters for a donation he had made in support of California's since-overturned gay marriage ban. Now in a similar vein, attorneys at major law firms are getting the message that if they want to litigate against gay marriage they should do so elsewhere.
Case in point: King & Spalding's withdrawal from the DOMA lawsuit.
Defending unpopular clients and legal positions is what lawyers used to do. Now legal representation of unpopular conservative or religious clients is subjected to political litmus tests applied on no other issues.

Represent a murderer? No problem. Represent Gitmo Jihadists? Sure thing.

Represent someone who disagrees with the trending political wisdom as to the interpretation of the Constitution as relates to gay marriage? Your unrelated clients will be harassed, your law firm disrupted, and your practice destroyed.
To be honest I don't particularly care about gay marriage either way. But I do hate bullies and fascism. So at this point I regard pro-gay marriage and GLBT activists as one of the gravest threats to American legal and cultural liberty today and will treat them as such.
Was the IRS Colluding With the FBI to Target Conservative Groups?
Sure seems that way.
During the course of its probe into the IRS tea party targeting scandal, the House Oversight and Government Reform Committee said it learned the IRS sent 1.1 million pages of tax return data about 501(c)4 organizations to the FBI just before the 2010 midterms, Chairman Darrell Issa (R-Calif.) and Rep. Jim Jordan (R-Ohio) wrote in a letter to IRS Commissioner John Koskinen.

Such (c)4 groups, also known as social welfare organizations, are organized under a section of the tax law that lets them engage in a limited amount of political activity.

Oversight said that the Justice Department told them on June 4 that the database included nonpublic confidential taxpayer data protected by federal law, also known as 6103 information, that should never have been sent to the FBI.

That means the agency - as well as former IRS official Lois Lerner, who has been at the center of the controversy - potentially broke the law by releasing taxpayer data, the lawmakers told Koskinen.
Or even potentially quasi-Canadian. In fact rumors are that he hates Canada, Canadians with the exception of Michael J Fox, and even uses custom-made maple leaf flag toilet paper to wipe his butt.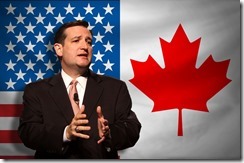 Europe: No Invasions Afterhours Please
For the second time this year a European air force was unable to send a jet fighter into the air to confront an aerial intruder. The latest incident was on May 20th when Russian warplanes entered Finnish air space and while these intruders were detected, there were no pilots available to take up an F-18 fighter to confront the Russians. The reason given was budgetary problems, specifically an overtime cap that made it impossible to have pilots and ground crews available 24/7 to deal with intruders everywhere on Finland's long border with Russia.
Finland wants to join NATO but NATO isn't a defense on the cheap - there are obligations and expectations. And one of them is to have 24/7 service.
10 Things about Murderers we Learned from "The First 48."
The First 48 is a show I periodically binge-watch. It's addictive because it's real and so the plot twists and surprises are real as well and not the creation of some scriptwriter with an agenda. And after watching a few episodes you start seeing the same patterns over and over.
1. Murderers are career criminals, usually. Criminals are generally pretty stupid people. For every Professor Moriarty in fiction, there's ten thousand full-retard street criminals in the Lifer Wing of the jug.

2. Most victims don't die for anything big. They are killed in petty disputes, or in the pursuit of de minimis thefts.

3. There's usually a lot of emotion involved in a murder. The exceptions are the robberies.

4. A robbery turned murder is not, despite the show and even the cops using the term, a "robbery gone wrong." It's a robbery gone one of the two ways the robbers expected it to go; if some armed robbers never kill any of their victims, that's strictly accidental. (This, then, suggests we ought to hit armed robbers a little harder in the sentence department; execution would work).

5. Victims' lives often parallel their murderers', closely. For example, those shot by dope peddlers are usually fellow dope peddlers. Others are victims of their own bad taste in romantic partners. A few had the bad fortune to own something shiny that caught the eye of Self Esteem Generation, who killed them to perpetrate thefts.

6. The younger the criminal, the more self-centered and depraved he or she tends to be.
How PC run amok ruined anthropology and led to a researcher being accused of genocide for challenging the orthodoxy.
Chagnon's observations led him into dangerous intellectual areas. From his initial contacts with the Yanomamo, he'd noticed how prevalent violence was in their culture. He determined that as many as 30 percent of all Yanomamo men died in violent confrontations, often over women. Abductions and raids were common, and Chagnon estimated that as many as 20 percent of women in some villages had been captured in attacks. Nothing in his academic background prepared him for this, but Chagnon came to understand the importance of large extended families to the Yanomamo, and thus the connection between reproduction and political power.

...Undaunted, Chagnon plunged even further into the thicket of political incorrectness. In a 1988 Science article, he estimated that 45 percent of living Yanomamo adult males had participated in the killing of at least one person. He then compared the reproductive success of these Yanomamo men to others who had never killed. The unokais-those who had participated in killings-produced three times as many children, on average, as the others. Chagnon suggested that this was because unokais, who earned a certain prestige in their society, were more successful at acquiring wives in the polygamous Yanomamo culture. "Had I been discussing wild boars, yaks, ground squirrels, armadillos or bats, nobody . . . would have been surprised by my findings," he writes. "But I was discussing Homo sapiens-who, according to many cultural anthropologists, stands apart from the laws of nature."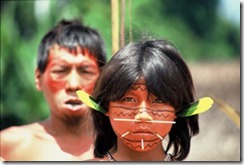 As documented by Google Street View over just a few years.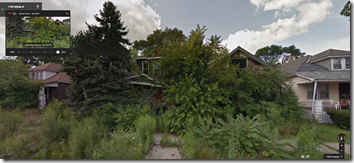 25 Products You Can't Get in the US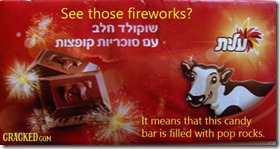 'Plus Size' Now Seems to Mean Bigger Than Size Zero
Meet this fat plus-sized model.
Inga Eiriksdottir began modeling in her native Iceland when she was just 14 years old. But as her body changed, the modeling industry didn't change along with her. Although she had appeared in campaigns for brands like Dolce & Gabbana and Max Mara and had worked with esteemed fashion photographers including Patrick Demarchelier and Steven Meisel, her agency, Ford Models, switched her over to its plus-size division when she was 21 years old. The 5'10? Eiriksdottir was a size 6 at the time.
Also: What size was Marilyn Monroe?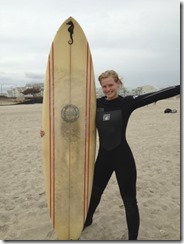 The Group knows what you did.
Tonight's post brought to you by only in 2014 America: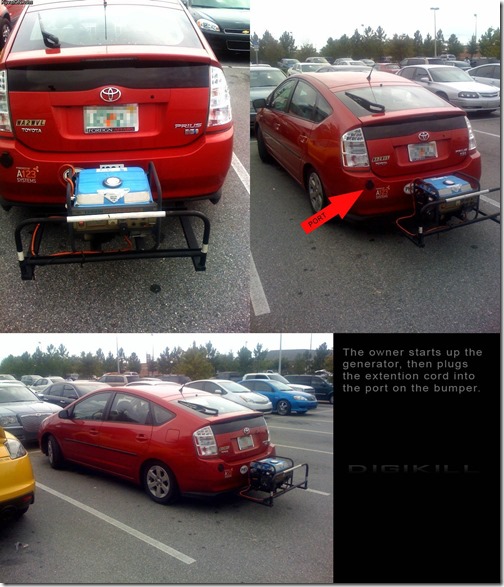 Notice: Posted by implicit permission of AceCorp LLC. Please e-mail overnight open thread tips to maetenloch at gmail. Otherwise send tips to Ace.

posted by Maetenloch at
08:24 PM
|
Access Comments