« Shock Claim: Democrats Privately Telling The Truth
|
Main
|
Open Thread »
May 26, 2014
June 1-26, 1918 Belleau Wood
The Marine Corps War Memorial is just outside of Arlington National Cemetery. It is a depiction of the famous raising of the stars and stripes* on Iwo Jima in February of 1945.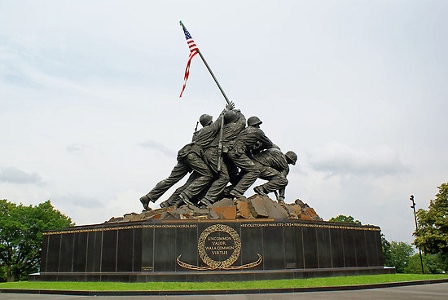 I first saw it in 1988. You can walk up to it. The bronze sculpture is fixed upon a base of polished granite. All around the base you read the names of famous battles, going all the way back to 1775. There is this quote engraved, etched with gold leaf.. not sure of how that is properly described I just remember it,
In Honor And Memory Of The Men Of The United States Marine Corps Who Have Given Their Lives To Their Country Since 10 November 1775 Uncommon Valor Was A Common Virtue
And the battles. Every major engagement they fought. Including Belleau Wood, in WWI, 96 years ago in a few days from now. A German attack at the Marne hoping to move before the American forces were fully deployed, they pushed through a French line to the left of the US 2nd Division which included a brigade of US Marines.
The Marines marched six miles, and stopped them.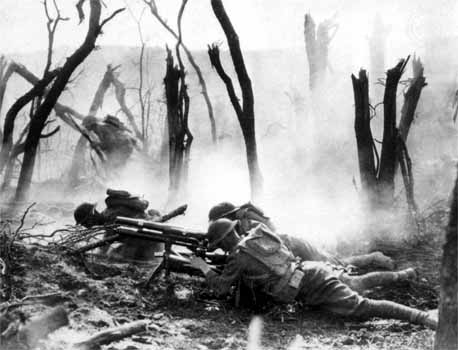 If you want to read about the Devil Dogs at Belleau Wood this one is pretty good. Jeff Shaara's To the Last Man isn't a bad read either.
If you ever get the chance, go to Arlington and see this. I've been there more times than I can count and I am always humbled and grateful.
*well that was dumb of me, sorry bout that

UPDATE from commenter RobM1981 at 162, and he says this better than I could have.

posted by Dave In Texas at
12:08 PM
|
Access Comments