« Early Evening Open Thread
|
Main
|
Top Headline Comments 5-20-14 »
May 19, 2014
Overnight Open Thread (5-19-2014)
Stuart Rothenberg of Roll Calls handicaps the upcoming Wisconsin Senate election.
My new statistical model of the open Wisconsin Senate seat suggests that Democrats now have only a 54.496 percent chance of holding the seat. That's a dramatic change from just three weeks ago, when my model showed them with a 55.501 percent chance.

The change results from three main developments: (1) changes in the national generic ballot that are likely to filter down the ballot, (2) changes in my turnout model, specifically among voters with Scandinavian surnames, and (3) the unexpected development that Pisces has entered the House of Scorpio, indicating an increasing sexual energy that should benefit Republicans, who have had a long-term advantage with macho male voters.

...Extensive research by people with doctorates has noted a strong statistical relationship between solar flares and higher turnout among Democratic voter groups - see the very excellent Washington Post piece, in the Style section, by Dr. Nathaniel Gold, "Sunspots, Voter Turnout and Midterm Elections in Odd-Numbered Years."

Gold's model uses regression analysis, Yule's Q, analysis of covariance and Pearson's chi-squared test, along with a dummy variable and three or four hard boiled eggs to predict how Wisconsin voters will vote. He then coats everything with a light batter before cooking it for 35 minutes at 350 degrees. Only then does Dr. Gold apply his secret formula "special sauce" and make his prediction public.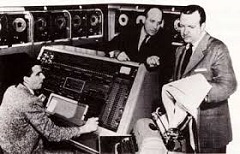 The Men of the Frankfurt School and the Torture of Paradise
Here's how Andrew Breitbart described these sad joyless socialists.
The Frankfurt School of philosophers emigrated from Nazi Germany and became dyspeptic critics of American culture. Several landed in Southern California where they were disturbed by the consumer culture and the gospel of relentless cheeriness. Depressive by nature, they focused on the disappointments and venality that surrounded them and how unnecessary it all was. It could be paradise, Theodor Adorno complained, but it was only California.

...We always feel that our incredible traditions of freedom and liberty will convert those who show up on our shores, that they will appreciate the way of life we have created-isn't that why they wanted to come here in the first place? We can't imagine anyone coming here, experiencing the true wonder that is living in this country, and wanting to destroy that. But that's exactly what the Frankfurt School wanted to do.

These were not happy people looking for a new lease on life. When they moved to California, they simply couldn't deal with the change of scenery-there was cognitive dissonance. Horkheimer and Adorno and depressive allies like Bertolt Brecht moved into a house in Santa Monica on Twenty-sixth Street, coincidentally, the epicenter of my childhood. They had moved to heaven on earth from Nazi Germany and apparently could not handle the fun, the sun, and the roaring good times. Ingratitude is not strong enough a word to describe these hideous malcontents.

...Adorno was wrong. It was paradise. To the rest of the world, America's vision was a vision of paradise. And these Marxists were here to try to destroy the best lifestyle man had ever created. If I could go back in a time machine, I would go back to kick these malcontents in their shins
PJ O'Rourke's Commencement Speech: Go Forth and Fail
Sadly no university invited him but every college graduate would do well to heed his advice.
Well, maybe nobody does need to be smart. But that's your problem, sitting here thinking you're so smart for graduating from Rutgers.

What intrigues me is that there are 31.1 million Americans between 18 and 24, and 21.8 million of you-70 percent-are going to college. It is not possible that 70 percent of you are among the 50 percent of you who are above-average in intelligence.

Granted, Rutgers' acceptance rate is only 61 percent. This still leaves 1,260 Rutgers graduates who ought to be out providing the world with faith, hope, and charity, and not stuck in this place waiting to receive degrees in Park, Recreation, Leisure, and Fitness Studies. That, by the way, is the fastest growing college major in America, so says U.S. News & World Report.

...The same goes for mathematics and economics. You should be able to do the math-if you're still repaying your student loans when you're 50, college education probably wasn't a good investment.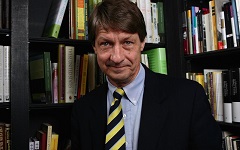 Durham Finally Settles with Wrongfully Accused Duke Students
Eight years later they get nothing.
Under terms of the settlement, Reade Seligmann, Collin Finnerty and Dave Evans will receive no money. Instead, the city will make a $50,000 grant to the North Carolina Innocence Inquiry Commission.
No word on where they can go to get their reputations back.
Nigerian Hunters Hunt the Most Dangerous Game - Boko Haram
Some 500 hunters, some as young as 18 and some in their 80s, say they have been specially selected by their peers for their spiritual hunting skills and have been waiting for two weeks in Maiduguri, the Borno state capital and the birthplace of Boko Haram, to get backing from the military and get moving.

With Nigeria's military accused by many citizens of not doing enough to rescue the girls, the hunters demonstrated their skills to an Associated Press reporter on Sunday. With cow horn trumpets echoing eerie war cries from the screaming and chanting men who twirled knives and swords with dexterity, occasionally stabbing and cutting themselves with no apparent harm. The hunters claimed their magic charms prevented any blood being drawn. They also trust amulets of herbs and other substances wrapped in leather pouches as well as cowrie shells, animal teeth and leather bracelets to protect them from bullets.

The appearance of the hunters from three northeastern states underscores how deeply the April 15 mass kidnapping - and the government's apparent lack of action - has affected Nigerian society. It has spawned demonstrations and a tidal wave of commentary in media including social sites like Twitter and Facebook.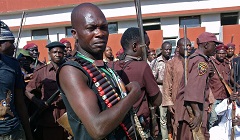 Officer - Those 3000 Beers, Vodka, and Cigs Are For Me
Maybe he was just a volume shopper.
A suspected smuggler who managed to hoodwink Swedish customs but later ran into two officers on the highway has claimed in his defence that he was going to drink the several thousand litres of beer all by himself.

The man had brought 250 litres of alcohol, 3,400 litres of beer, and 150 cartons of cigarettes into Sweden without having his eyebrow-raising cargo discovered, but drove into a spot of bother once he made it onto the E6 motorway in southern Sweden.

...The man claimed that he intended to drink and to smoke all of his stash by himself, but nonetheless the Swedish police now suspect him of smuggling, duty officer Christer Kriegh told the TT news agency.

The man would have to drink in excess of nine beers a day for a year to guzzle his cargo.
Challenge accepted.
New 'Smart Guns' To Come With Remote Kill Switches
Just wait until they have the 1st and 4th Amendment kill switch.
Johnny Carson and Jack Benny Some Random White Dude, 1966
Woman Investigates Strange Noises in Her House at Night and Finds...
Trigger warning - I repeat trigger warning if you click the link.
Um Halle I Think You Have Those on Backwards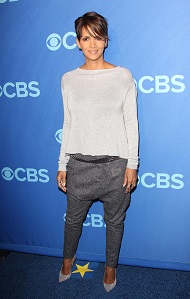 The Yahoo AoSHQ group. Bla bla bla.
And my twitter thang.
Tonight's post brought to you by the reality: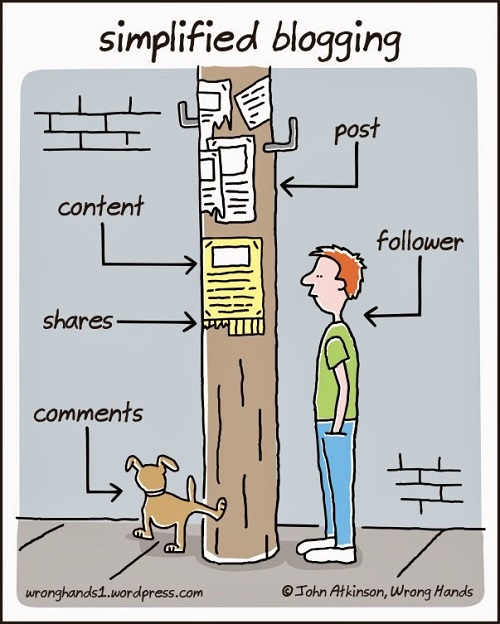 Notice: Posted by permission of AceCorp LLC. Please e-mail overnight open thread tips to maetenloch at gmail. Otherwise send tips to Ace.

posted by Maetenloch at
10:20 PM
|
Access Comments