« Bloomberg "Reporter," Who By the Way Once Served as Head of Debbie Wasserman-Schultz' PAC, Headlines Story About Mike Pence's Possible Presidential Run By Noting He's a "Koch Favorite"
|
Main
|
Top Headline Comments (4-17-2014) »
April 16, 2014
Overnight Open Thread (4-16-2014)
This is One Case Where I Actually Prefer the Cover
To the original even with the whole Pennywise thing going on. Supposedly the title to the song was inspired by this picture of George Brett (along with lots of teenage angst).
In the War on Standards Standards Actually Won a Round
In one case on whether employers can use background and credit checks in hiring. The courts rejected the EEOC's complaint.
Yesterday, the U.S. Court of Appeals for the Sixth Circuit affirmed the dismissal of a challenge by the EEOC to the use of credit checks by Kaplan Higher Education Corporation. The very first sentence of the opinion, by Judge Ray Kethledge, calls out the EEOC for its hypocricy:

In this case, the EEOC sued the defendant for using the same type of background check that the EEOC itself uses.
The EEOC claimed that these kind of checks had a disproportionate effect on minorities and to prove it they brought in a crack team of "race detectives" to guess at applicants' race based on their drivers license picture.
The way the EEOC attempted to prove disparate impact is quite revealing and rather disconcerting. To evaluate the racial impact of a hiring policy, one must, of course, know the race of applicants. In this case, Kaplan did not record this information. Thus, the EEOC's "expert" had to eyeball copies of applicant driver's licenses and, in effect, guess the race. (The expert also had the names of applicants; though the EEOC insisted they weren't used to determine race, the Sixth Circuit seemed skeptical of that claim).

To guess the race of applicants from the photos on their licenses, the expert used a process called "race rating." He assembled a team of five race raters each of whom has experience in what the EEOC calls "multicultural, multiracial, treatment outcome research."
And the Court was having none of this.
The EEOC brought this case on the basis of a homemade methodology, crafted by a witness with no particular expertise to craft it, administered by persons with no particular expertise to administer it, tested by no one, and accepted only by the witness himself. The district court did not abuse its discretion in excluding [the expert's] testimony.
I almost expected the court to follow up with a Billy Madison judgment here.
Where Your Tax Dollars Are Going
Mostly to other people to spend.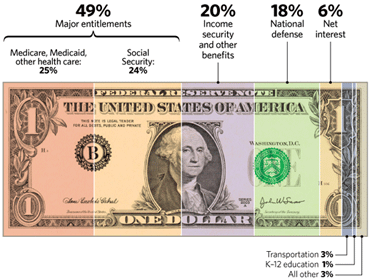 The Road to Progressive Dhimmitude
In the recent Hobby Lobby Case, Justices Elana Kagan and Sonia Sotomayor said that corporations that don't want to pay for abortions should simply not provide any health insurance: "But isn't there another choice nobody talks about, which is paying the tax, which is a lot less than a penalty and a lot less than - than the cost of health insurance at all?" Dissenters from the official line must pay a tax. That sounds familiar.
Consider the ObamaCare 'Tax' penalty as just the starting jizyah dhimmis like you will have to pay for not adhering to the state religion - progressivism.
Google Has Yet to Comply With Anarchist Group's Demand for...$3 Billion Dollars
The pinky to mouth movement is just assumed here.
Harvard Dean: Hollywood is Being Too Friendly and Not Mocking the Military Enough
So sayeth Professor Steven M. Walt of Harvard's School of Government:
Since the early 1980s, in fact, mass-market treatments of war and the military have become increasingly respectful, even adulatory. This trend begins with An Officer and a Gentleman (1982), followed by Top Gun, a 1986 film starring the F-14 Tomcat; A Few Good Men (1992); Saving Private Ryan (1998 ); Independence Day (1996), where the villains are evil space aliens and a sniveling civilian secretary of defense; Black Hawk Down, a 1999 book by Mark Bowden and 2001 film; the Oscar-winning The Hurt Locker (2008 ); and Zero Dark Thirty (2012) about the raid that killed Osama bin Laden. You could toss in Lone Survivor, Shooter, Under Siege, Tour of Duty, Call to Glory, JAG, and Band of Brothers - the moral of the story wouldn't change much. Some of these works include conniving politicians or less-than-admirable commanders, but the core institutions and the troops themselves are portrayed in a consistently positive light. Today, only Garry Trudeau's Doonesbury is still willing to crack a few jokes at the military's expense, but his main military characters (B.D., Ray, Melissa, and Toggle) are all wounded or damaged in some fashion and the predominant tone is one of sympathy and support rather than satire.

I can think of only five partial exceptions to this pattern - Private Benjamin (1980), Stripes (1981), Good Morning, Vietnam (1987) and the two Hot Shots! parodies, but these works do not undermine my larger point.
And even the exceptions he points out aren't portraying the military negatively enough for him:
In Stripes and Private Benjamin, for example, the lead characters ultimately gain wisdom from their military experience and become better people. And Good Morning, Vietnam becomes less funny as the film proceeds, as Cronauer confronts the realities of the war and discovers a Viet Cong agent has duped him. Hot Shots! (1991, 1993) doesn't really count, as these films are really spoofs of pro-military genre films (especially Top Gun) rather than of the military itself.
Well at least Walt can console himself with M*A*S*H and all the deranged veteran movies of the 70s.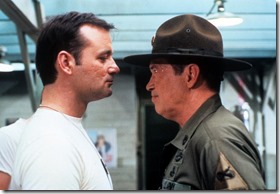 RIP Barry Elliot of Gun Gripes
Like Is Our Language Fucking Degrading or Something?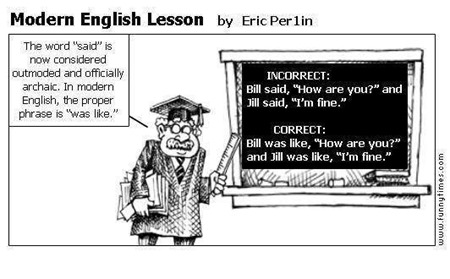 The Worst Breakfast Cereals Of All Time
Well excluding Kaboom since its horror transcends simply a bad morning meal.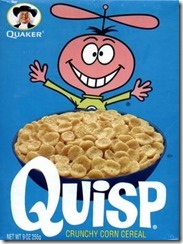 Tonight's post brought to you by tonight's filmstrip: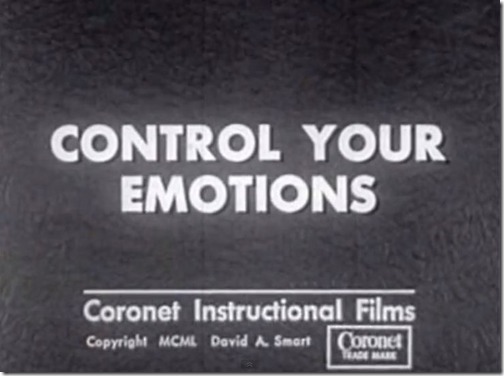 Notice: Posted by permission of AceCorp LLC. Please e-mail overnight open thread tips to maetenloch at gmail. Otherwise send tips to Ace.

posted by Maetenloch at
10:37 PM
|
Access Comments