« Another Shooting At Fort Hood
|
Main
|
Top Headline Comments (4-3-2014) »
April 02, 2014
Overnight Open Thread (4-2-2014)
Another Random Act of Bill Murray-ness
In recent years a whole genre of stories of Bill Murray's random acts of friendliness has sprung up on the internet. Apparently Bill just enjoys making people's days and giving them a thrill as well as a good story to tell others. Assuming anyone will ever believe it.
Some of these stories go back to the 70s and 80s so this seems to be part of his nature rather than anything new. Because you never know when Bill might show up and join your kickball game, serve drinks at a random bar, do your dishes after a party, or sing karaoke with you for four hours.
And this weekend he helped give a wounded Marine a night he won't forget:
Over the weekend, we traveled to St. Augustine, Florida, for Bill's annual Murray Bros. Caddyshack Charity Golf Tournament when I noticed a Random Act of Murray happen right in front of me.

Earlier in the evening, Bill and his brothers had honored Brandon Long, a wounded veteran from our home town of Ft. Wayne, Indiana. The Marine lost both his legs above the knee in an IED accident in Afghanistan. I met Brandon and he was beyond nice. The young hero is always smiling. The Murray event is so whimsical your cheeks hurt from the laughter.

Later in the evening, the tables cleared as the band started. The crowd hit the dance floor. I saw Brandon sitting by himself at a table watching everybody dance when, out of nowhere, appears Bill Murray. "Looks like you could use some company?" And just like that, Bill disappeared again. A minute later Bill returns with a beautiful girl and introduced her to Brandon. But Bill didn't stop there, "I'll be right back."

Once again Bill vanished into the crowd and returned with another gorgeous woman. and another. and another. and another.. until Brandon was surrounded by beautiful girls. Bill took photos with everybody and cracked jokes, everybody enjoyed the moment.
Oh and here are some more interesting facts about Bill Murray.
He never had an agent or manager, and he still doesn't today. You track down Bill on the phone, or his friend's answering machine, and forge a type of 'gentleman's agreement'. Then you cross your fingers that he shows up. In the case of Meatballs, nobody knew if he'd show up or not. Bill arrived on the first day of filming with an entire wardrobe of Hawaiian shirts (all of which he owned). These shirts would become his wardrobe for the entire movie.
Bill Murray paid for the helicopter scene in Rushmore. How the helicopter scene in Max's Vietnam War-themed play cost $25,000, I have no idea, but it did and Disney didn't want to front the cost for it. Bill knew it was important to the script. Being the awesome human being that he is, Murray wrote Anderson a check to cover the costs. This story gets even more awesome when you find out Bill Murray was only paid $9,000 for doing the entire film. Bill basically paid $16,000 to be in the film.
So When Were US Military Bases Disarmed?
According to Snopes it was a Department of Defense directive in February 1992 that limited who could carry firearms on a military base. Most likely this was due to the spate of post office and workplace shootings around this time.
A change in U.S. Army regulations issued in March 1993 (just two months after President Clinton assumed office) did affect the issue of personnel carrying firearms on military bases, but that change in regulations was issued by the Department of the Army and was not implemented by President Clinton via an executive order. Moreover, that change in regulations came about in response to a U.S. Department of Defense directive issued in February 1992, during the presidency of George H.W. Bush, and not at the sole behest of President Clinton.

Additionally, that change in regulations (which applied only to the Army, not other branches of the U.S. armed forces) did not ban the carrying of weapons by soldiers on Army bases; it restricted the authorization to carry firearms to personnel engaged in law enforcement and security duties, and to personnel stationed at facilities where there was "a reasonable expectation that life or Army assets would be jeopardized if firearms were not carried"
Over 600 People Walk by Two Lost Girls: Can You Blame Them?
Well given that the article did not include the video of people actually walking by I'm not going to criticize the passer-bys too much since body language and the overall situation can make a big difference in whether someone sees it as a serious situation or not. And I'm willing to cut the guys slack given how insanely paranoid Britain has become about pedophiles. When your entire life could be permanently ruined by approaching an unrelated child, it's asking a bit much for men to jump in when there's no clear immanent risk to life. But the women and couples didn't have this excuse.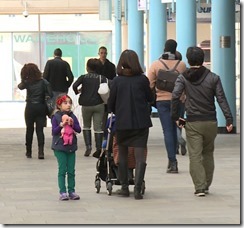 The Three Religions of the West: Judaism, Christianity, and Environmentalism
Though radical environmentalism is still a young religion - a successor to the fascism of the first half of the 20th century and the romanticism of the 19th century, it bears another trait with other religions in their early days: a desire to shout death and imprisonment to the non-believers, Jonah Goldberg adds today in USA Today.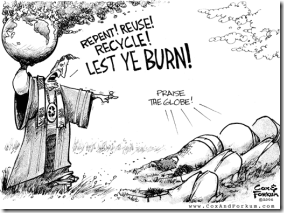 Will State ObamaCare Programs Be Just an Extension of the Democratic Party?
Of course they will.
A local couple called 10News concerned after they received an envelope from the state's Obamacare website, Covered California. Inside was a letter discussing voter registration and a registration card pre-marked with an "x" in the box next to Democratic Party.

The couple - who did not want their identity revealed - received the letter and voter registration card from their health insurance provider Covered California, the state-run agency that implements President Obama's Affordable Care Act.

They have lived in La Mesa for years and they have always been registered to vote Republican. Now, they are perplexed as to how the voter registration card pre-marked Democrat ended up in their mailbox.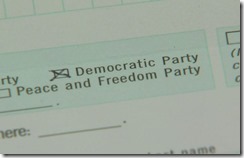 Also: California to Open DMV Facilities for Illegals Only
Tip for Teens: Don't Assault Someone With a Deadly Weapon or They Might Shoot Back With a Deadlier Weapon
When the RPG-29 round hits, its first warhead of the tandem pair initiates on the rear of the engine deck, and the main shaped charge fires seemingly instantaneously. The Vampir's warhead has over double the penetration of the common PG-7V round for the RPG-7. The crew? They stand no chance as the round ignites the tank's ready ammunition. The temperature and pressure inside the fighting compartment (and the driver's compartment, which is not isolated from it) are instantly more like the inside of a gun barrel than a shirtsleeve environment.

The exception is one of the turret crew, identified as the gunner by Russian analysis (a meatball machine translation of one of those analyses is here). He either bailed out or, more likely, was ejected through the above-mentioned unsecured hosta; you see him pull himself together and run off to the building on the right, the tatters of his clothes trailing behind his burnt body. And he's the lucky one.
First World Problems: Racist Emoji
Of course most of the emoji we have today came from those developed originally by Japanese cell phone companies so blame them for the lack of diversity.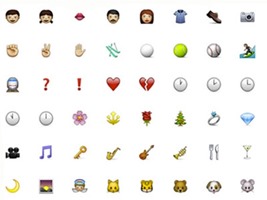 4 Legendary Pranks Pulled Off by Celebrities
Tonight's post brought to you by Ginger: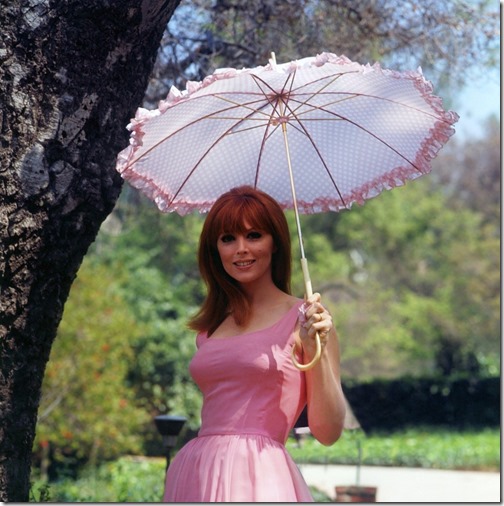 Notice: Posted by permission of AceCorp LLC. Please e-mail overnight open thread tips to maetenloch at gmail. Otherwise send tips to Ace.

posted by Maetenloch at
10:28 PM
|
Access Comments