« Analysts: Factoring in Candidate Experience, GOP Now Has 80% Chance of Recapturing the Senate
|
Main
|
Top Headline Comments 4-1-14 »
March 31, 2014
Overnight Open Thread (3-31-2014)
"If I had known when I was shot down that I would be there more than seven years, I would have died of despondency, of despair," he told Investor's Business Daily. "But I didn't. It was one minute at a time, one hour, one week, one year and so on. If you look at it like that, anybody can do anything."

-- Admiral Jeremiah Denton
OMG: The NSA's Been Spying on Every Single Call, Text, and Email in Iraq!!!!!!!
A couple weeks ago, we learned from leaked documents that the NSA has the capability to record an entire country's calls, texts, and email in real time. That's a hell of a capability, and those documents revealed that it was being used in one country. Now, thanks to a retired NSA leader, we know which country that is: Iraq.

...No matter what the reasoning was, it's still pretty insane that the NSA can monitor every single phone call, text, and email in a country. They're doing that with six countries now, according to the leaked documents. But it's even more insane that friends of the NSA think fessing up to it is going to make the agency look good.
Apparently we're supposed to be outraged by this at least according to the writer. But then this kind of information collecting is the whole raison d'ętre of the NSA in the first place. If they're not trying to capture any signal intelligence of potential interest in a country up until recently thousands of US troops were fighting in, then I want an accounting of all the goddamn money we gave them and where their time was spent.
And the fact that this shocks and infuriates Glenn Greenwald: Priceless
Bill Clinton's Many Trips to (Under-Aged) Sex Island
Because sociopathic sleazy sleezbags gotta be sleazy.
A new lawsuit has revealed the extent of former President Clinton's friendship with a fundraiser who was later jailed for having sex with an underage prostitute.

Bill Clinton's relationship with Jeffrey Epstein, who served time in 2008 for his illegal sexual partners, included up multiple trips to the onetime billionaire's private island in the Caribbean where underage girls were allegedly kept as sex slaves... the two men's friendship ... seems to have ended abruptly around the time of Epstein's arrest...

...Tales of orgies and young girls being shipped to the island, called Little St. James, have been revealed as part of an ongoing lawsuit between Epstein and his former lawyers Scott Rothstein and Bradley Edwards...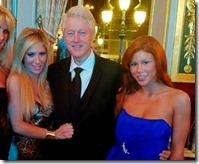 McCain: I want to name America's new immigration reform law after Ted Kennedy
McCain "when immigration reform passes I will make sure it is forever called the Edward M. Kennedy immigration bill"

- BuzzFeed Benny (@bennyjohnson) March 28, 2014
In fact, a right-wing friend mine of who works in politics saw Johnson's tweet and assumed McCain must have been joking. Surely, with immigration reform already imperiled by righty opposition, a GOPer already loathed by tea partiers wouldn't offer up the effort as a prayer to Teddy's memory. Would he?
You already know the answer to that question.
Also: Biden: 11 Million Illegal Immigrants Here Are 'Already American Citizens'
Detroit Looks to Sell Sewer System as Unpaid Bills Pile Up
OCP where are you?
Many Detroit residents have a more immediate problem than their city's tortured bankruptcy proceedings: their water is about to be shut off. After keeping the pipes open to everyone throughout the winter, the Detroit Water and Sewage Department is notifying thousands of residents that they'll be cut off unless they pay their bills. Just under half of all customers are delinquent, and together they owe more than $100 million.

At least in this case, the mountain of unpaid bills isn't the city's fault. But it certainly is to blame for leaving the agency in such dire financial straits. Despite annual revenues just south of $1 billion, its outstanding debt is six times that amount, and the system will need a number of expensive upgrades over the next few years.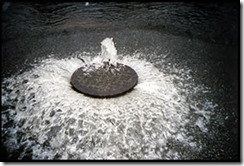 FDA Orders Recall of Placebos Because They May Work
The US Food and Drug Administration (FDA) has recalled homeopathic remedies made by a company called Terra-Medica because they may contain actual medicine -- possibly penicillin or derivatives of the antibiotic.

Terra-Medica creates a range of homeopathic capsules, suppositories and ointments under clinical-sounding brand names including Pleo-Fort, Pleo-Quent and Pleo-EX. The FDA has found that 56 lots of the drugs may contain penicillin or derivatives of penicillin, which may have been produced during fermentation.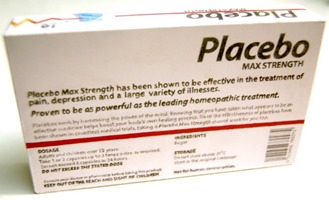 Devastated Family Loses Everything They'd Saved on Their DVR
Okay it's the Onion but if you've ever had it happen to your Tivo, you'll understand the pain and heartbreak.
The Talbott family has suffered a tragic loss. Everything the family had saved for years, all of it disappeared in an instant. Now as The Onion reports, they set to the task of rebuilding their lives after the huge setback of a crashed DVR.
4 Cliche Things Every Dystopian Young Adult Movie Does
Here's the template in pictures. There - you've already seen all the movies.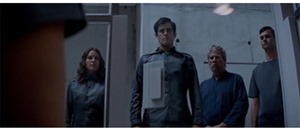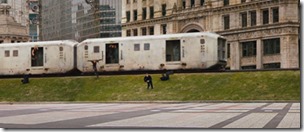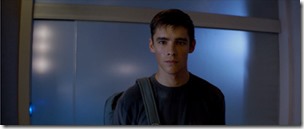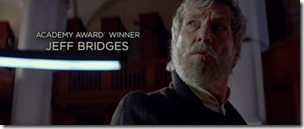 IKEA Malaysia Has a Furniture Set for the Lonely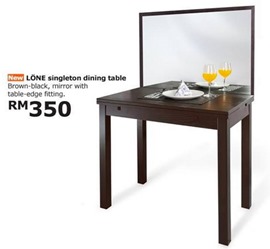 NSFW. Do NOT follow this link's link. You may not like what you find.
You have been warned. Seriously this is all on you after this point.
Just ask yourself: What is it that I'm really expecting to find?
And will it make me happy? Or make me money?
No - it'll be just another hairy trinary disappointment. You know this.
And yet your mouse keeps slowly edging towards the link...
Well my conscience is clear.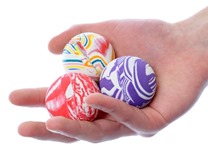 The Yahoo AoSHQ group. Bla bla bla.
And my twitter thang.
Tonight's post brought to you by dealing with the boy issue: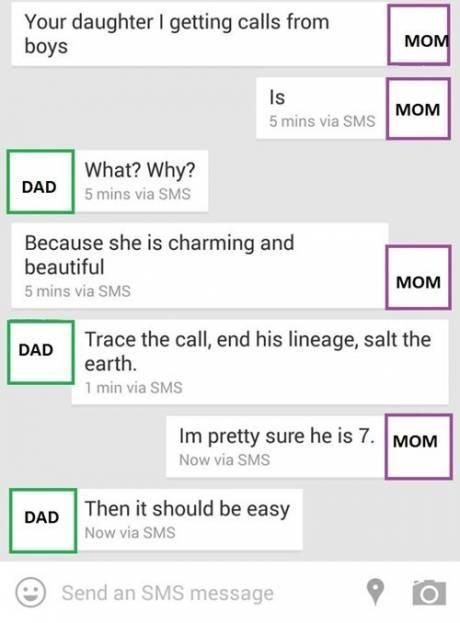 Notice: Posted by permission of AceCorp LLC. Please e-mail overnight open thread tips to maetenloch at gmail. Otherwise send tips to Ace.

posted by Maetenloch at
10:27 PM
|
Access Comments