« Open Thread (reserved for politics) [CBD]
|
Main
|
Travel Thread:Family Vacations in Retrospect [CBD] »
March 30, 2014
Food Thread: Bread, Cheese And A Pan -- A Match Made In Heaven (CBD)
We Politely Request That All Off-Topic or Political Comments Be Directed to the Thread Directly Below This One, Which Will Serve Officially as the Current "Active Conversation" Thread for All Discussions Not Related To This Topic.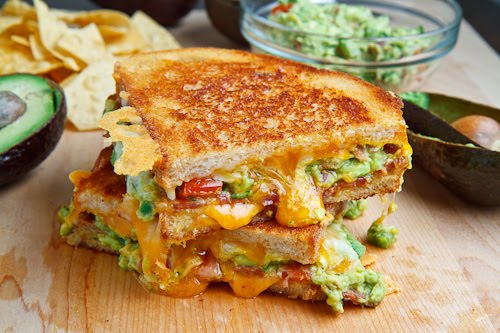 As none of you may know, April is National Grilled Cheese Month*. And what better way to celebrate our nation's newest holiday than to make one every day!
30 grilled cheese sandwiches -- 30 days in April. Coincidence? I think not. They are stretching the definition of "grilled cheese," and a few of these are a bit odd (apples? Uh....no), but most of these are drool-worthy.

The classic French grilled cheese....called a croque-monsieur, is a fantastic dish, but a tedious one. You have to make a bechamel sauce to do it correctly. Sure, it's worth it, but its rival, the classic American grilled cheese is made from white bread, Kraft singles and butter, and is at least as good.
A very useful tool.
There is something very satisfying about wielding a chef's knife with great aplomb, chopping and mincing and carving and feeling oh-so-professional. But some dishes require lots and lots of knife work, which can get tedious quite quickly.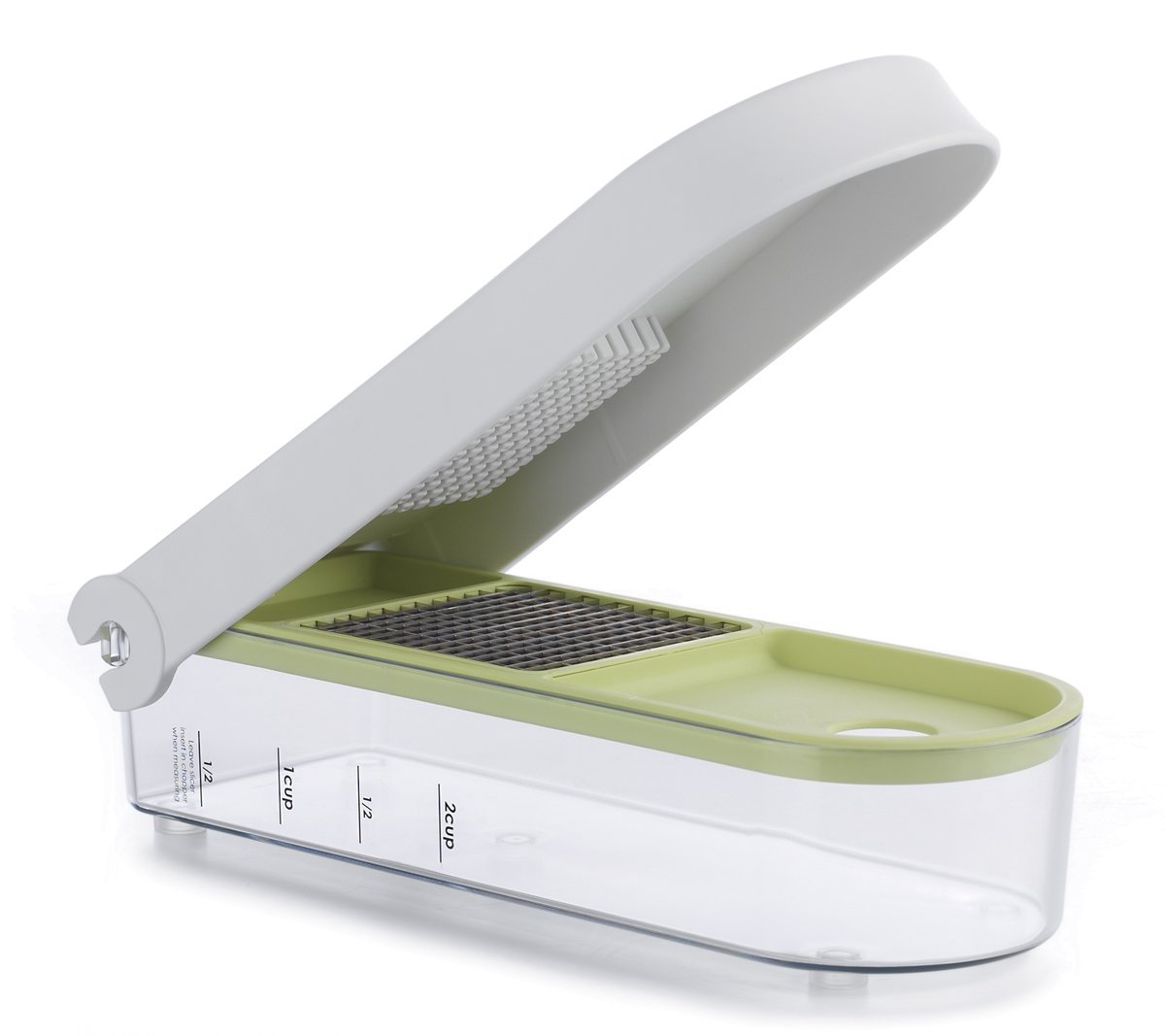 I use this beast for the recipe below, and when a large quantity of mirepoix (copped onion, carrot and celery) is required for things like braised lamb shanks and short ribs. I find that a finely cut mirepoix melts into the liquid and thickens the sauce without any addition of a roux or other thickener. And if you aren't cooking it for a long time, the perfectly uniform cut looks great.
COUSCOUS SALAD
1 ½ cups chicken stock
1 ½ cups couscous
¼ tsp. saffron
1 cup shredded arugula
1/3 cup currents
½ cup finely chopped celery
½ cup finely chopped sweet red peppers
¼ cup chopped red onion
2 tbs. toasted pine nuts
5 tbs. lemon juice
2 tbs. olive oil
1 tbs. water
¼ tsp. cinnamon
1 large tomato, diced (optional)
Bring stock and saffron to boil over high heat.
Stir in couscous, cover and remove from heat.
Let stand for 5 minutes, fluff with fork, and transfer to serving bowl to cool.
Add arugula, currents, celery, peppers onion and pine nuts and toss lightly.
Whisk together lemon juice, olive oil, water and cinnamon.
Pour dressing over couscous and toss to mix.
Sprinkle with tomatoes and serve.
Serves 8-10
Notes:
I am not sure that the saffron is necessary. I can barely taste it and it doesn't add much.
I add more olive oil after I mix the dressing in.
You can use dried cranberries in place of currents, but I prefer currents.
Depending on your preference it may need a bit of salt.
* At least in Chez Dildo.

posted by Open Blogger at
04:30 PM
|
Access Comments