« Firenado: The Backstory
|
Main
|
Top Headline Comments 3-25-14 »
March 24, 2014
Overnight open Thread (3-24-2014)
Your Government Servants at Work: Operation Something Bruin
What do U.S. Forest Service wildlife officers do when they've been ordered to infiltrate bear-poaching gangs, but they can't actually find any poaching gangs? Well they get creative...and became poachers themselves.
In late 2010 through 2011, under time constraints, and possibly due to not finding any illegal activity, Arnold and Webb resorted to various schemes to try to entice the hunters to break laws.

During one hunter's trial in Haywood County, agents admitted to buying illegal bait for bears in Tennessee, and placing it in a hunter's yard in Graham County. Hunters witnessed the officers killing at least four of the ten bears that were taken. These agents, against the advice of hunters, removed the bears' gallbladders and called hunters from surrounding counties to try to get them to participate in the illegal selling of bear parts. The hunters refused to take part in this illegal activity. These are only two of the many tactics used in attempts to entrap hunters of Western North Carolina.
But it gets worse because Someone Must Be Arrested no matter what. And so they arrested all the hunters they tried to frame along with their friends. And arrested them again.
After state and federal wildlife officials arrested these "so-called" poachers in February, 2013, the state dismissed all charges on some of them in April, 2013. Some hunters were arrested again in June, 2013 by United States Forest Service officials.
To date none of the hunters have been convicted and several have been acquitted after a trial. Meanwhile all the officers involved got awards and commendations.
In recent news, it has been reported that six U.S. Forest Service (USFS) employees from Western North Carolina were awarded "Law Enforcement and Investigations Awards" by the USFS for their roles in "Operation Something Bruin", a four-year, multi-agency investigation targeting "bear poachers" in WNC and surrounding states, resulting in arrests in February 2013.

Also, in October, the National Wildlife Federation bestowed "prestigious conservation honors" on Sgt. Chad Arnold, an officer from Charlotte with the Special Investigations Unit of the N.C. Wildlife Commission. Arnold was named "Wildlife Enforcement Officer of the Year", and the Commission was named the "Natural Resources Agency of the Year", according to a press release from the N.C. Wildlife Commission.
And Jesus fucking wept.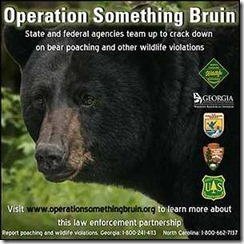 Well the Palestinians are willing to kill their own children in order to attack Israelis so why wouldn't they kill puppies too. Reason #16 why I've become indifferent to the fate of the Palestinian people.
Our Best and Brightest At Work
Dealing with all the important crises in the world.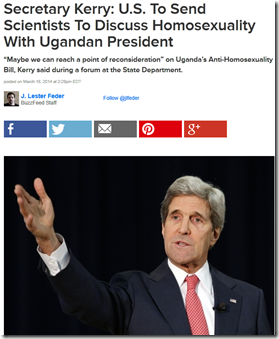 For some reason I thought this was resolved after the fall of the Soviet Union but apparently Russia still has an enclave on the Baltic. Kaliningrad is not connected to the rest of Russia and is only about 86 square miles. But Putin would dearly love to make it a contiguous part of Russia if he could.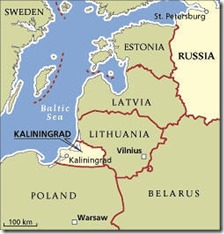 Cities Where I'll Be Drinking Outside in 2014
However, drinking in public-on the street, the sidewalk, in the alley, behind the tool shed, etc.- remains for the most part restricted, because no one wants to see what happens when a pack of wine coolers finds itself between two co-eds. Or at least that's what the authorities tell us. I for one do want to see what happens.

HuffPo finally made itself useful by examining municipal laws, zoning codes, and torts in all 50 states to find where in this country Americans enjoy the legal freedom to drink in public. If you need me, you'll find me in the following locations.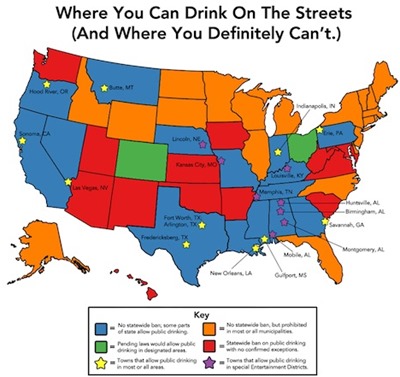 Love at First Shot: Man, Woman Become Couple After He Accidently Shoots Her
If this sounds insane, I can testify that it happens more often than you'd expect. When one of my cousins got shot in the knee by a guy she kinda liked, it was True Love after that and they were inseparable. Apparently Cupid works via alcohol, possibly-loaded .22 rifles, and regret. They ended up getting married but it turns out that the kind of guy who might accidently shoot you when drunk might also have other more serious issues. So no happy ending there. Sometimes a shared shooting just isn't enough to build a life-long loving relationship on.
5 Insane Crimes That People Just Made Up
In the early morning hours of March 1, 1993, Yonkers, New York, police officer Thomas Drogan was taken to a medical center because his face was a mass of bruises and cuts. He had been brutally attacked and beaten up by a huge, unidentified black male.

Since a cop had been assaulted and Drogan's story of the incident was backed up by other officers, a police alert was immediately issued and the area was thoroughly searched. At least one person was detained and questioned, but no arrests were ever made. It looked like the Case of the Giant Cop Puncher would forever remain a mystery.
The Lampshade Look: Illusion of the Narrow Waist
The problem is that this waist-slimming look only really works when you already have a narrow waist.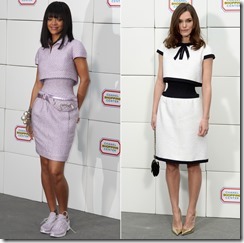 The Yahoo AoSHQ group. Bla bla bla.
And my twitter thang.
Tonight's post brought to you by the breakfast drink of astronauts: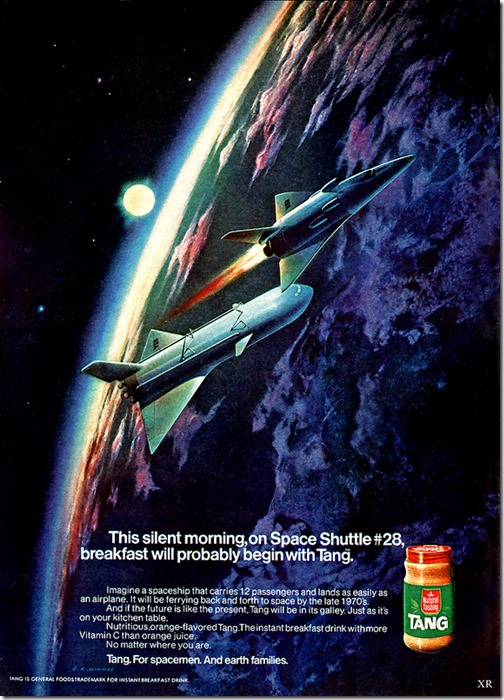 Notice: Posted by permission of AceCorp LLC. Please e-mail overnight open thread tips to maetenloch at gmail. Otherwise send tips to Ace.

posted by Maetenloch at
09:43 PM
|
Access Comments