« Spring Cleaning Thread: The Moron Way (CBD)
|
Main
|
Sunday Morning Open Thread »
March 22, 2014
Overnight Open Thread 3/22/14 (tmi3rd)
Good evening, Morons and Moronettes...

I'm tmi3rd, and I'll be filling in tonight as CDR M is off doing his actual, y'know, real job and stuff.

All sorts of goodies under the fold... let's begin!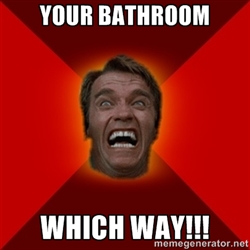 Too much nutty awesomeness to quote, so just head over and enjoy. It's BuzzFeed, I know, but all the same...

Remember This?

Well, somebody ran with it, and made a genuinely pretty fun movie about it with Summer Glau, Steve Zahn, and Game Of Thrones' Peter Dinklage called...

It's pretty fun. The link takes you to the Amazon portal for it. It's not Mel Gibson's Hamlet, but my wife and I (big Game Of Thrones fans) enjoyed the hell out of it.

The Best Revenge

Guy's Revenge: Texting the Complete Works Of Shakespeare

This is some seriously creative shit:

A man paid $133 for a PlayStation 3 on UK classifieds site Gumtree, but never received it—so he decided to get revenge on the fraudulent seller by texting him the complete works of Shakespeare.

Edd Joseph, 24, discovered that it's easy for him to simply copy the text of an entire play from his iPhone's browser and paste it into a text message.

He sends it as a single text, but it's then received in 160-character chunks on the seller's phone, the Telegraph reports. That means the 22 plays Joseph has sent so far have been delivered as 17,424 texts; by the time he's sent all 37, the seller will have received 29,305 texts.
Major props to Mr. Joseph- someone needs to give that guy a job in the dishing-out-retribution business.

So, About Fred Phelps...

As you're likely aware, Fred Phelps (the patriarch of the Westboro Baptist Church) took his final trip to go meet God on Thursday. At the risk of being serious for a second, nobody in America seems to be terribly broken up about it, but if there's a God in Heaven (and I very much believe there is), the reception awaiting Mr. Phelps is extremely unlikely to be pretty.

Though my opinion of the man ranks somewhere around my opinion of David Duke, Al Sharpton, and Jesse Jackson, the Phelps family just lost a loved one, and I do offer my sincere condolences on that. I genuinely do think the folks outside the Lorde concert in Kansas City had the right idea here: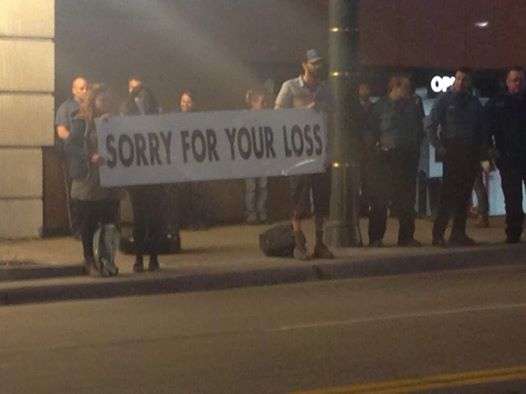 With that said, I'll let Iowahawk's tribute to Abu Musab al-Zarqawi offer a different tribute to Mr. Phelps as well. Its title is "Paradise Is Overrated".

Tonight's Cartoon Selection

This is one of my favorite Tex Avery offerings that I found watching Tom & Jerry, and I'm delighted to put it up here...

And finally...

I usually do a musical offering, and of late, I've been on a big Joe Satriani kick. One of the things that kinda goes out the window with young kids and a quest for medical school is enough time to get some musicians together and jam. Add to that my undying love for Robotech, and you get the Macross 25th Anniversary Air Show, set to "Light Of Heaven" by Satriani... it seemed appropriate, given the fact that we get the Blue Angels back this year.

Okay, y'all have fun! Spring is on the way, and so is November... if you can help out a friendly campaign, please do. Things look promising at the moment, but it's going to take a concerted effort on all of our parts to make sure that the last two years of SCOAMF are at the hands of a decidedly hostile House and Senate.

-tmi3rd

posted by Open Blogger at
10:28 PM
|
Access Comments