« Mega-Dreaming Open Thread - [Niedermeyer's Dead Horse]
|
Main
|
Sunday Morning Open Thread »
March 15, 2014
Overnight Open Thread (15 Mar 2014)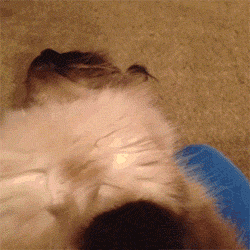 Evidently, sin taxes should now be applied to anything that reduces tax revenues to the government. E-cigs have doubled in use this past year and analog cigarette use is on the decline. So what's a politician to do? Behold so-called Republican Chris Christie's latest budget proposal which includes jacking up the tax on e-cigs equal to real cigarettes. Now just how are they going to apply a per pack tax on e-cigs when e-cigs aren't packaged like analog cigarettes? Are they going to tax the battery? The atomizer? The nicotine juice? What if the vaper is someone who is vaping zero nicotine? Is the mere act of using an e-cig then a taxable offense? And if they tax the nicotine juice, then how about taxing the patch and gum then at the same rate?
Post Workout Beer
You know, I never had any issues with regular beer after a workout. New beer created to drink after your workout.
Top 10 Cartman Moments
I think I would've had Chickenlover up higher than 7.

Breastfeeding Discrimination
Yes, one should use manners. I'm tired of the militant (fill in the blank) assuming they are right and that there are no other views but theirs and that it justifies a verbal assault. Boobs or manners?

Once people feel they have a right to do something, it seems they look for an opportunity to be offended. While Eades may have had a legal right to walking around in a tank top breastfeeding in front of other people's young children and teenagers, she shouldn't have asserted it so rudely. There is a middle road — somewhere between letting your breast flop out into the open and wearing a burka — that breastfeeding moms and the public need to sort out.
I don't know if you'll ever find a middle road. Breasts attract attention whether wanted or not.
Skynet Has Gone Kinky
You know, $40,000 is a lot of real lap dances. Just sayin'. Pole dancing robots are a real thing.
Ultimate Close Call Video
The 727 That Vanished
There was another airliner that vanished in 2003 in Angola.

On May 25, 2003, shortly before sunset, Padilla boarded the company's Boeing 727-223, tail number N844AA. With him was a helper he had recently hired, John Mikel Mutantu, from the Republic of the Congo. The two had been working with Angolan mechanics to return the 727 to flight-ready status so they could reclaim it from a business deal gone bad, but neither could fly it. Mutantu was not a pilot, and Padilla had only a private pilot's license. A 727 ordinarily requires three trained aircrew.

According to press reports, the aircraft began taxiing with no communication between the crew and the tower; maneuvering erratically, it entered a runway without clearance. With its lights off and its transponder not transmitting, 844AA took off to the southwest, and headed out over the Atlantic Ocean. The 727 and the two men have not been seen since.
Cat Video
Tonight's ONT brought to you by sexist vintage ads:
Notice: Posted by permission of AceCorp LLC. Please e-mail overnight open thread tips to maet or CDR M. Otherwise send tips to Ace.

posted by CDR M at
10:02 PM
|
Access Comments