« Pre-ONT ONT thread - [NDH]
|
Main
|
Early Morning Open Thread - [Niedermeyer's Dead Horse] »
March 14, 2014
Overnight Open Thread (3-14-2014) - [Niedermeyer's Bossy Horse]
Hello my pretties. It's a beautiful Winter night in NE Florida. The air has just a slight chill, and I'm lounging about in my pajamas (as all good bloggers are known to do), sipping on a glass of screw top wine. And… I'm bored and I'm feeling bossy. That means you will suffer through this ONT and like it because I'm behind the wheel of this ship for the moment and the power is surging through my veins. I am invincible! Bwaaahahahahaha!
Anita Hill has reared her head yet again. Last night she appeared on The Daily Show where she essentially claimed to have single-handedly made sexual harassment a bad thing as if, silly as it sounds, we all thought it was a good thing before she showed up on the scene. Anyway, she is now the subject of a documentary, 'Anita'.
ANITA tells the story about a young, brilliant African American Anita Hill who accuses the Supreme Court nominee Clarence Thomas of unwanted sexual advances during explosive Senate Hearings in 1991 and ignites a political firestorm about sexual harassment, race, power and politics that resonates 20 years later today. ANITA is a dramatic look at the consequences to a private citizen acting out of a civic duty to 'speak truth to power.' For the first time on film Anita Hill speaks about her experience in the Senate Hearings, her impact on issues of sexual harassment, workplace rights for women and men, social justice and equality. The film is about the empowerment of girls and women, and men, through the extraordinary story of Anita Hill.
It will be released March 21.
Last night I added a link in the sidebar to one of Chuck Lorre's more laughable vanity cards but I'm linking it here as well because, as I told you…. I am in charge. The archive contains more than 400 such vanity cards and if you search for something like oh, say, "Fox News", you will find that Mr. Lorre is no fan (see #447) (h/t Weirddave). This, however, might be my favorite, and dates back to February 2009 when the world was on the brink of rapture:
CHUCK LORRE PRODUCTIONS, #239

TO DO LIST

Live to see a highly educated, deeply thoughtful, articulate, cool, biracial President who is not overly crippled by childhood wounds and capable, in no particular order, of freeing the nation of its oil dependence, restoring its international standing, creating universal health care, resurrecting the economy, ending two wars, rebuilding the public education system, finally bringing about an end to the mindlessness of racism, encouraging science and technology, firmly addressing environmental issues and global warming, and uniting the nation - and the world - in a giant cultural, tipping point leap forward.

Meet super-intelligent aliens who disarm the entire planet, cure every disease and take us all for rides across the galaxy.

Play a round of par golf.

Trade solos with Eric Clapton.

Win an Emmy.

Get married, stay married.

One down, five to go.
How's that working out for ya. Chuck?

After tweeting the above link, one of the Morons Morons dropped this preposterous little piece in my lap. It dates all the way back to June 2008 and it so cringe-worthy that I couldn't even click on page two. This might be known to some of you, but it was new to me and I am in awe.
Behold, the most absurd piece of journalism you'll read all day:
I find I'm having this discussion, this weird little debate, more and more, with colleagues, with readers, with liberals and moderates and miserable, deeply depressed Republicans and spiritually amped persons of all shapes and stripes and I'm having it in particular with those who seem confused, angry, unsure, thoroughly nonplussed, as they all ask me the same thing: What the hell's the big deal about Obama?

I, of course, have an answer. Sort of.

Warning: If you are a rigid pragmatist/literalist, itchingly evangelical, a scowler, a doubter, a burned-out former '60s radical with no hope left, or are otherwise unable or unwilling to parse alternative New Age speak, click away right now, because you ain't gonna like this one little bit.

Ready? It goes likes this:

Barack Obama isn't really one of us. Not in the normal way, anyway.
You really have to read it to grasp what it is that we were truly up against in 2008. Simply delusional.

In the little bastards department, comes this story out of Utah: Boy calls 911 After Mom Says No to Oreos
HONEYVILLE, UT (KSTU) - A 7-year-old boy is gaining attention after placing a misleading 911 call.

Officers in Honeyville, Utah, said the young boy called 911 claiming that his mom had thrown a knife at him. When deputies responded to the home, they found out his story wasn't exactly true.

The 7-year-old eventually came clean to officers, telling them he lied to the 911 dispatcher because his mom wouldn't give him more Oreo cookies.

Officers said they had a long talk with the boy about what 911 is for, and that frivolous use of 911 can result in criminal charges.

Officials said the boy is too young to be arrested
Would it be too harsh to make the little poop eat Oreos until he puked?

Here's a small break from your suffering. I'm bossy, not cruel.
What follows is one of the most amazing nature videos I've ever seen. In it, a dolphin swims to divers and, essentially, asks for help. Just incredible.

When I said that you will suffer through this ONT, I meant it. Hence, the world's worst family photo:
Raise your hand if you think those kids will be scarred for life.
*shiver*
Quiznos has filed for bankruptcy protection. It seems to me that the market is pretty well saturated with sub shops and new companies are popping up on a regular basis. They never stood out from the pack: Their food wasn't a standout. Their pricing wasn't a standout. And, as a marketeer, I feel quite comfortable in pointing out that when George M. Cohan said "I don't care what you say about me, as long as you say something about me, and as long as you spell my name right." he most certainly didn't have this little bit of marketing genius in mind:
It doesn't matter that you call them "Spongemonkeys", they look like rats. And they are singing about how much they like your subs. BTW, when you go to You Tube and type in "Quiznos" you're given a couple of options, one of which is "Rat Commercial".
That ain't good.

Although football season is over, things are a'movin' and a'shakin' in the league. Eric Decker goes to the Jets. Steve Smith has reached a deal with the Ravens. Darren Sproles signed with Philly. Follow the latest on twitter at NFL on ESPN ESPN and NFL.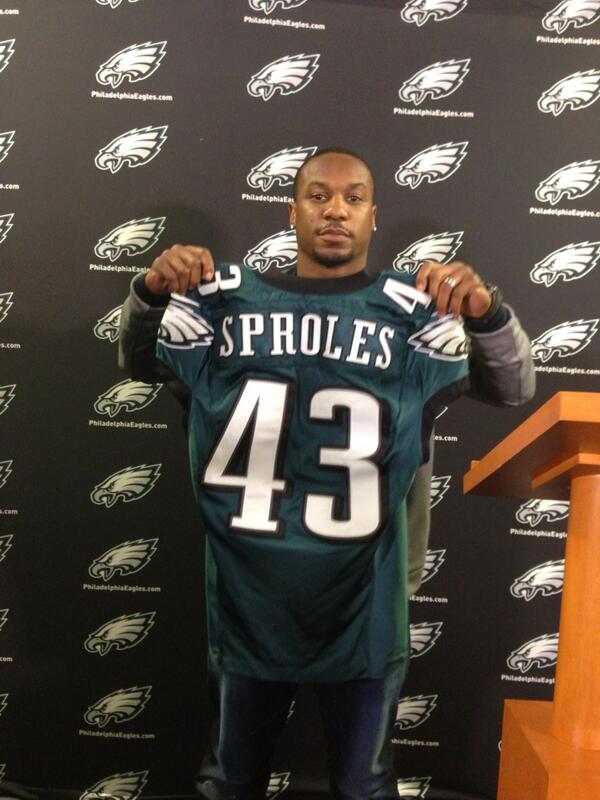 And, speaking of football, CDR M sends along this little delight. Run, doggeh, run!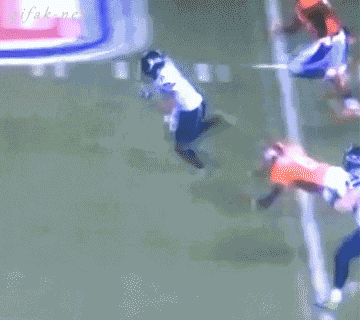 Tonight's ONT brought to you by that other great air mystery:

posted by Open Blogger at
11:38 PM
|
Access Comments