« Spaced-Out Challenge: Messier Marathon Mega-Thread (Part 2)
|
Main
|
Top Headline Comments 3-10-14 »
March 09, 2014
Overnight Open Thread (3-9-2014)
Reading This Salon Article on White Belly Dancers Will Make You Measurably Dumber. Also, Possibly Racist.
Because Salon writer, Randa Jarrar, thinks it's horrible and racist that non-Arab women dare to belly dance as she declares in this article:
Whether they know it or not, white women who practice belly dance are engaging in appropriation.

...Women I have confronted about this have said, "But I have been dancing for 15 years! This is something I have built a huge community on." These women are more interested in their investment in belly dancing than in questioning and examining how their appropriation of the art causes others harm. To them, I can only say, I'm sure there are people who have been unwittingly racist for 15 years. It's not too late. Find another form of self-expression. Make sure you're not appropriating someone else's.
Apparently 'appropriation' is the latest crime-du-jour on the left which seems to be the act of engaging in an art form originally developed by someone who doesn't look like you. Which is to say your skin hue and ethnic background determine which artistic genres you are allowed to engage in. A more perfect definition of artistic racism would be hard to come up with. But then the Left is ever creative with defining their racism away and discovering new race crimes that you're guilty of.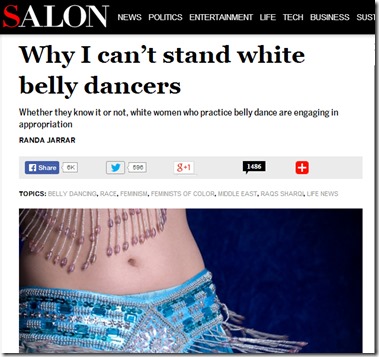 Which leads to this: HuffPo Writer: Republicans Can Never Not Be Racist
And this: Mexicans Almost as Racist as Republicans
Obama Is Against Presidential Vacations
Essentially the bargain that any president, I think, strikes with the American people is: "you give me this office and in turn my fears, doubts, insecurities, foibles, need for sleep, family life, vacations, leisure is gone. I am giving myself to you." And the American people should have no patience for whatever is going through your head because you've got a job to do.

...And so how I think about it is that you don't make that decision unless you are prepared to make that sacrifice, that trade off, that bargain and I think that what's difficult and important for somebody like myself who has a wonderful forbearing wife and two gorgeous young children is that they end up having to make some of those sacrifices with you," he continued. "And that is a profound decision that you don't make lightly.
Well the 2006 Senator Obama that is. Meanwhile President Obama is on his third vacation of the year. Plus it's also always wrong to reject a qualified presidential appointment...unless you're Senator Obama.
Has there ever been a president with such an amazing hypocritical gap between his pre-election rhetoric and his post-election behavior as this one?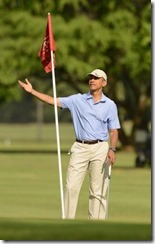 So NYC has banned the indoor use of e-cigarettes and LA is considering banning them from public areas and businesses despite the fact that they consist of only water vapor, flavoring and nicotine and pose no known threat to anyone.
And the FDA says they will consider e-cigs as a tobacco products - even though they contain no tobacco.
The Food and Drug Administration has said that it intends to regulate e-cigarettes in the same way that it regulates tobacco products, but the devices actually don't contain tobacco-only nicotine.
Why? Mostly likely a combination of not really understanding what e-cigs are, the reflexive desire to ban things they don't like, and the hunger for more taxes.
But at least e-cigs don't pose the grave deadly threat that third-hand smoke does.
"The Ukraine is WEAK, it's feeble, I think it's time to put a hurt on the Ukraine"
Advocates such as Massachusetts Democrat Ed Markey, who co-sponsored the bill in the House of Representatives, said the plan is about more than just saving energy. Markey actually issued a press statement proclaiming: "In addition to the benefits of energy saving, less crime, fewer traffic fatalities, more recreation time and increased economic activity, daylight saving just brings a smile to everybody's faces." I'm not buying it.

Redistributing daylight is the kind of zero-sum game that underlies the liberals' vision of the world. The hour of daylight in the evening comes at the expense of the morning. At least it is in fact only a zero-sum game.
So Rachel Canning, 18, of Oak Park, NJ didn't like living under her parents' rules and ran away to live at her best friend's house. And now she's suing her parents for child support, medical bills, college expenses and legal fees.
It's a long involved story but my conclusions thus far are that 1) she's an extremely selfish and spoiled girl, 2) her parents were possibly too lenient but seem like normal loving parents, and 3) there's something very odd about the best friend's wealthy attorney dad bankrolling her lawsuit. So far the judge doesn't seem to be buying her arguments.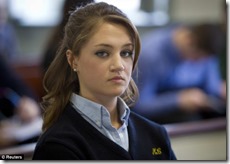 Weekly Commenter Standings
Top 10 commenters:
1 [405 comments] 'Vic' [56.85 posts/day]
2 [404 comments] 'Flatbush Joe'
3 [385 comments] 'MWR, Proud Tea(rrorist) Party Assault Hobbit'
4 [366 comments] 'Nip Sip'
5 [340 comments] 'thunderb'
6 [302 comments] 'willow'
7 [296 comments] 'Insomniac'
8 [292 comments] 'RWC'
9 [283 comments] 'Anna Puma (+SmuD)'
10 [278 comments] 'Mike Hammer'
Top 10 sockpuppeteers:
1 [127 names] 'Adam' [17.83 unique names/day]
2 [54 names] 'The Political Hat'
3 [48 names] 'phreshone'
4 [39 names] 'andycanuck'
5 [38 names] 'Islamic Rage Boy'
6 [34 names] 'Nip Sip'
7 [34 names] 'Cicero (@cicero)'
8 [31 names] 'rd'
9 [29 names] 'Frumious Bandersnatch'
10 [28 names] '18-1'
The group. Yeah.
Where it's at - the Twitter
Tonight's post brought to you by Corporal D. Carey: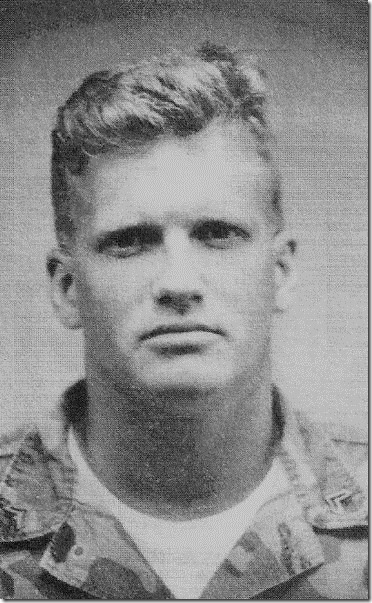 Notice: Posted by permission of AceCorp LLC. Please e-mail overnight open thread tips to maetenloch at gmail. Otherwise send tips to Ace.

posted by Maetenloch at
10:11 PM
|
Access Comments