« Open Thread (reserved for politics) [CBD]
|
Main
|
Interpol: More "Suspect Passports" On Malaysian Flight Than At First Thought »
March 09, 2014
Food Thread: Technique: Why It's Important (CBD)
We Politely Request That All Off-Topic or Political Comments Be Directed to the Thread Directly Below This One, Which Will Serve Officially as the Current "Active Conversation" Thread for All Discussions Not Related To This Topic.
I am doing double-duty as cook and nurse -- there is flu in Chez Dildo! (I rock the outfit however, so there is that silver lining. You know how much white stockings cost in my size?). But I haven't been able to poke around the cooking section of my local bookstore, looking for inspiration, or just something to plagiarize.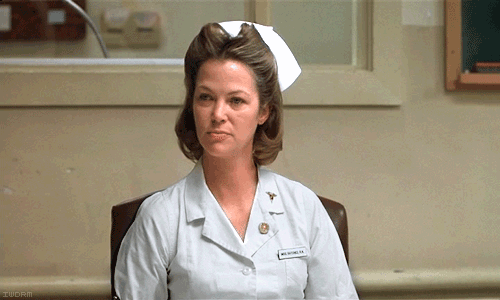 I have been thinking about the difference between recipes and technique. Most people with reasonable hand-eye coordination and a well-written recipe will be able to cook that recipe with minimal trouble. The problem is that many recipes assume too much or, even more frequently, just don't make perfect sense.
In my experience, the venerable (hah) NY Times food section recipes are often just rough guides, and occasionally will be off significantly. A year or so ago they had a recipe for sourdough rye bread that was missing a few cups of liquid. And that's were an understanding of technique would help. But most people reflexively assume that if it's published then it's going to work as described. And yes, I made that mistake, and had to add more and more starter liquid and water until it looked like a manageable dough. Had I been firmly grounded in baking technique, my first reading of the recipe would have yielded a snort, a laugh, and a loud, "Ah, the idiots are at it again!"
Technique is nothing more than a general understanding of what happens to ingredients when they are treated a particular way. Most of us are reasonably proficient in grilling technique -- what happens to a piece of steak of x thickness on a fire of y temperature over z time. No recipe can cover all of the variables, but with that simple technique, we can grill anything.
The trick is to find good recipes, and divine the underlying technique. And once you know the technique, you really don't need a recipe. And then you will be a real cook.
This was really driven home to me by a friend of mine who is a superb bartender. I won't call him a mixologist because he thinks that's an asshole term, to be used only to describe pompous hipsters with delusions of grandeur. And if I called him one he might stop making me smoked bourbon old-fashioneds, and that would ruin my life.
But...he once explained that there are some basic ratios (basic technique) for cocktails, and if you stick them you'll be okay. And bartending is just cooking, but (mostly) without heat.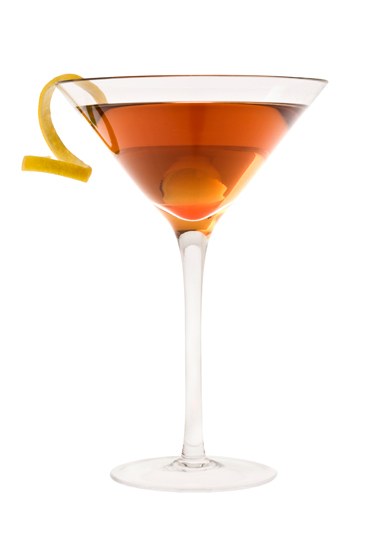 IAMNOTAMANHATTAN
3 oz. Evan Williams Bourbon (Or any reasonable quality bourbon)
½ oz. Dry Vermouth
½ oz. Sweet Vermouth
3 dashes Angostura Bitters
½ oz. Cointreau
Stir in lots of ice
Strain into cocktail or lowball glass
Garnish with a twist of lemon
This, as the name suggests, is not a Manhattan, but it's damned close, as well as being damned good.
Try it with Rye Whiskey for a spicier, slightly less sweet drink.

posted by Open Blogger at
05:00 PM
|
Access Comments