« Presidential Nominee Poll/Open Thread (CBD)
|
Main
|
Sunday Morning Open Thread »
March 08, 2014
Overnight Open Thread (3-08-2014) - [Niedermeyer's Dead Horse]
CDR M is still trying to recover from his big Oscars party of last week, so you're stuck with me. I warned him against drinking raspberry Sparkletini, but did he listen? Noooo. Truth be told, I think he's still skeeved out by the sight of these two cuddling at a pre-Oscars party:
*shiver*

Happy Caturday!
The recent discussions of Ronan Farrow, he the award-winning journalist, master of such pieces as this interview with Miley Cyrus, has brought another incident to mind. The fawning over Farrow, despite his lack of genuine accomplishment, is quite something to behold, with members of the leftist-elite, including no less than Hillary Clinton, fawning over him like fools. It is this desire to be associated with any semblance of Hollywood royalty that led some who should have known better to invite a complete stranger into their homes, offering both money and shelter in exchange for proximity.
Before Will Smith, there was David Hampton. In 1983, in a long-running con that would later inspire Smith's role in the 1993 film Six Degrees of Separation, Hampton inveigled his way into the lives of New York City's upper crust by pretending to be the neglected son of actor Sidney Poitier. Hampton would hang around the Columbia University campus, getting unsuspecting people to house him, give him money or otherwise help him. Hampton even once reportedly showed up at the home of actress Melanie Griffith, where he stayed up talking until 4 a.m. with actor Gary Sinise. Hampton would often go to restaurants and pretend that Poitier was meeting him just to get free meals and lavish attention, only to later act as if he had been stood up. But Hampton's undoing came when he was caught by Osborn Elliott, former Newsweek editor and dean of the Columbia School of Journalism, in Elliott's home in bed with another man. Elliott alerted authorities and the jig was up. No charges were pressed, but Hampton was forced to pay $4500 back to people whom he had swindled and stayed with.
Hampton continued to scam for the remainder of his short life and eventually died alone, of AIDS, at the age of 39. His greatest success having been to mock the "limousine liberals", the white elites of New York City.
Slow clap, Ronan Farrow. Slow clap, indeed.

The AFL-CIO would like to shame you for the use of the word "thug"
Golly gee. I feel so bad about it now. In addition to thugs, the unions are manipulative little poops as well.

A few nights ago there was a fantastic link to a graphic which demonstrated the enormity of space. It was awe-inspiring and left me feeling utterly inconsequential. This perspective is just as interesting and mind-boggling and shows our place in both the macro AND the micro universe. I can't embed the graphic so CLICK HERE to view it. Scroll all the way to the left to really get the full picture.
Glass half full. I don't feel quite as tiny now.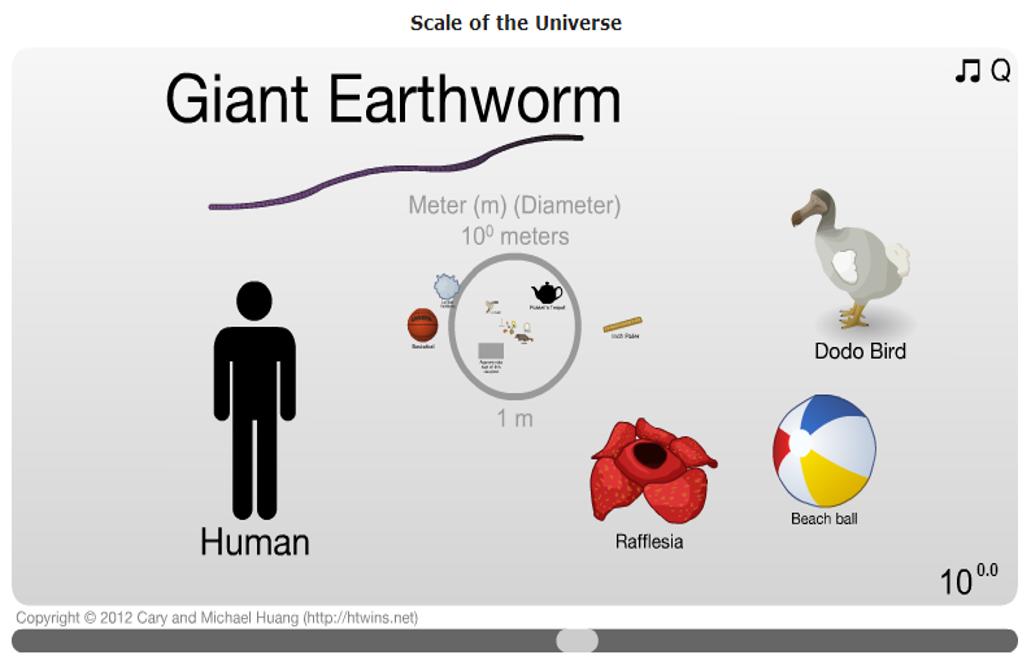 First there was the bleeding armadillo cake from Steel Magnolias, now comes a frighteningly realistic cake in the image of a yellow python. The detail on the head is remarkable. The fourth image is particularly freaky.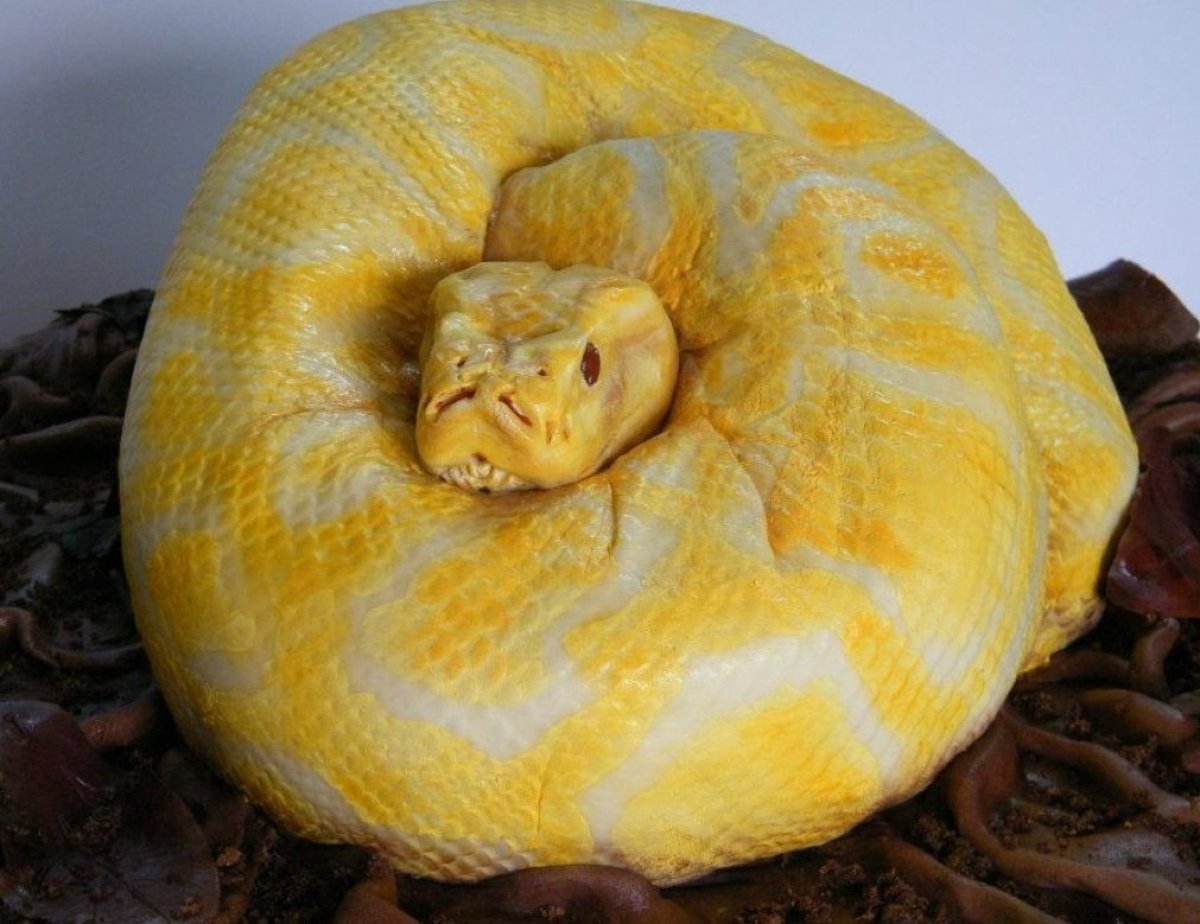 Massachusetts takes action to outlaw upskirt photos by perverts but only after the outrage over one such perv who escaped completely scot-free.
The Supreme Judicial Court on Wednesday overturned a lower court's ruling against Michael Robinson, 31, of Andover, who was arrested in August 2010 by Massachusetts Bay Transportation Authority (MBTA) police for allegedly using his cellphone to take pictures up women's skirts. In an eight-page ruling, Justice Margot Botsford wrote that a female passenger wearing a skirt or dress is "not a person who is 'partially nude,'" referring to so-called Peeping Tom laws protecting people from being photographed or recorded when nude or partially nude.
Remember this face, ladies. He argues that violating your privacy is his "constitutional right":

Knitters Gone Wild: A Vancouver, WA woman has taken knitting to a whole other level of silliness, knitting cozies for turtles and snails. Be sure to click the Etsy link to view her complete line.

Russia states that they have successfully tested an ICBM. Moron Cool Czech has detected something askew.
It's an Intercontinental Ballistic Montblanc!
I challenge you NOT to see a pen now.

Rocket cats of war: A 16th century German document has revealed what appears to be a plan to unleash the cats-of-war and I can't help but giggle. As a cat owner I feel quite certain that this scheme would not have advanced beyond the testing phase.

Tonight's ONT brought to you by: 'OMG! Look at the size of those feet!'

Please feel free to send any complaints or commendations to me at Twitter: Nied's Dead Horse

posted by Open Blogger at
10:21 PM
|
Access Comments