« Oscars Thread
|
Main
|
Top Headline Comments 3-3-14 »
March 02, 2014
Overnight Open Thread (3-2-2014)
Are NOT the Koch brothers contrary to what every Democratic hack will tell you.
In fact the Koch brothers don't even appear until position #59 - which means that UPS and the National Beer Wholesalers Association give twice what the K Bros do to the GOP yet get almost none of the irrational lefty hate.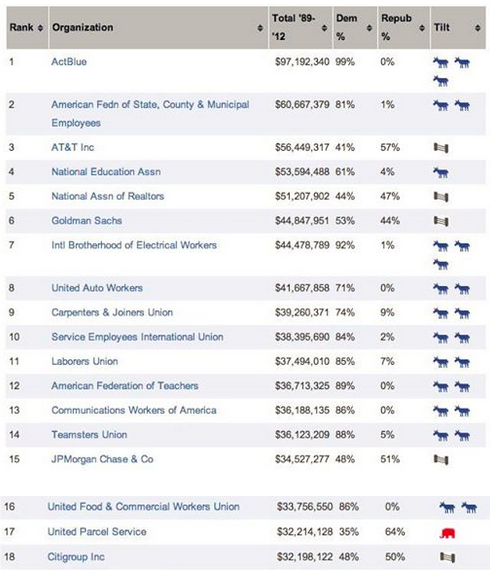 Remembering Congressman Ronald Reagan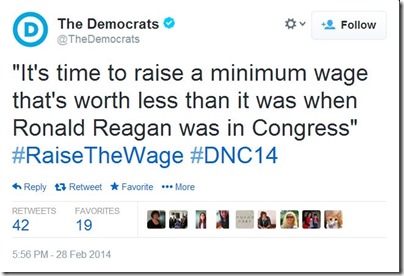 "It isn't so much that liberals are ignorant. It's just that they know so many things that aren't so."

-- Ronald Reagan
Obama-MSM Complex vs Sarah Palin on Russia Invading the Ukraine
Advantage: Palin
Mass Murder Almost Always Means Mohammed is Involved Somehow
You'll be shocked shocked to learn that the attackers who hacked 29 people to death in a Chinese train station have something in common with most group mass killers around the world.
Patient States He Was Experiencing an Itchy Rectum
And inserted a remote control to scratch. From What Did We Get Stuck in Our Rectums Last Year.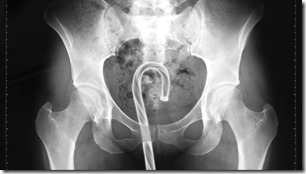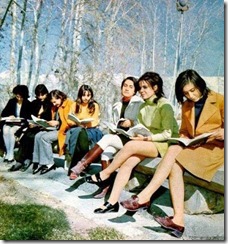 also
90 years of Progress in Egypt

You Never Think You're Going to Be the Type of Space Captain to Throw Someone Out the Airlock
No you sure don't.
So What Does Your Earwax Say About You?
The team of organic chemists says earwax is a "neglected body secretion" that can reveal a person's ethnicity and possibly much more information, Fox News reports. When they heated earwax samples from volunteers to release volatile organic compounds (VOCs), the researchers found that the earwax of Caucasians, which tends to be wet, could easily be told apart from the wax of those of East Asian descent, which is usually dry, with the former containing heavier amounts of 11 of the dozen VOCs they tested for.
Why I Wrote a Scathing Obituary About My Mother
"Marianne Theresa Johnson-Reddick born Jan 4, 1935 and died alone on Sept. 30, 2013. She is survived by her 6 of 8 children whom she spent her lifetime torturing in every way possible. While she neglected and abused her small children, she refused to allow anyone else to care or show compassion towards them. When they became adults she stalked and tortured anyone they dared to love. Everyone she met, adult or child was tortured by her cruelty and exposure to violence, criminal activity, vulgarity, and hatred of the gentle or kind human spirit." - Reno Gazette-Journal
Weekly Commenter Standings
Top 10 commenters:
1 [645 comments] 'Vic</i>' [90.42 posts/day]
2 [465 comments] 'Flatbush Joe'
3 [408 comments] 'Nevergiveup'
4 [345 comments] 'Niedermeyer's Dead Horse'
5 [323 comments] 'sven10077'
6 [323 comments] 'garrett'
7 [318 comments] 'ManWithNoParty'
8 [313 comments] 'Beagle'
9 [303 comments] 'Boss Moss'
10 [302 comments] 'Anna Puma (+SmuD)'
Top 10 sockpuppeteers:
1 [123 names] 'Adam' [17.24 unique names/day]
2 [97 names] 'phreshone'
3 [69 names] 'Islamic Rage Boy'
4 [68 names] 'Cicero (@cicero)'
5 [66 names] 'Semi-engaged scroller'
6 [49 names] 'The Political Hat'
7 [45 names] 'Prez'nit 404'
8 [44 names] 'Barack Hussein Obama'
9 [38 names] 'Hate Miser'
10 [37 names] 'andycanuck'
The group. Yeah.
Where it's at - the Twitter
Tonight's post brought to you by Audrey and Grace backstage at the 1956 Academy Awards: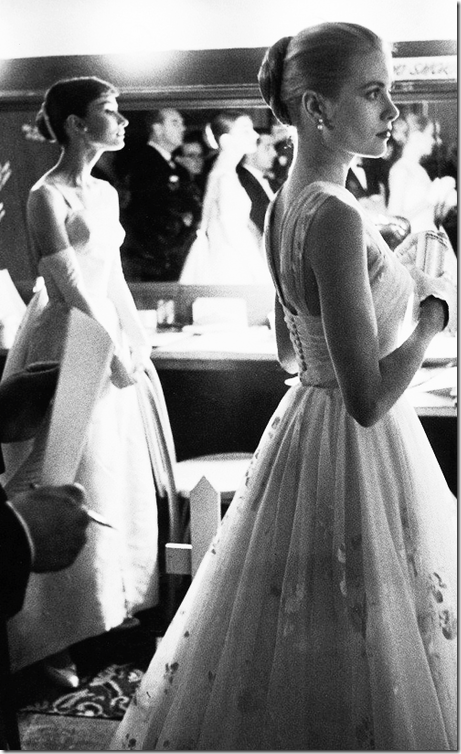 Notice: Posted by permission of AceCorp LLC. Please e-mail overnight open thread tips to maetenloch at gmail. Otherwise send tips to Ace.

posted by Maetenloch at
10:30 PM
|
Access Comments