ę Sunday (Open) Politics Thread: Primary Edition [Y-not]
|
Main
|
Sun. Morning "Open Before The Book Thread" Thread [OregonMuse] Ľ
March 02, 2014
Sunday Travel and Leisure Thread: Cowboys and Shamrocks Edition [Y-not]
This thread brought to you by airline stewardesses of the 1960s: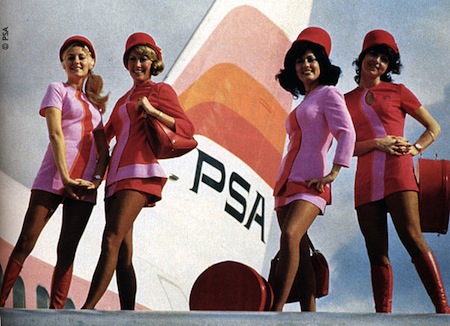 Today is supposed to be a nice one in my neck of the woods (after several days of rain and gloom), so this will be a slapdash Travel and Leisure thread.

Yesterday on the gardening thread we got talking a little bit about plants that bloom in early Spring and it reminded me just how nice Houston can be at this time of year. Now some of you might not think of Houston as a tourist destination, but you might want to reconsider that. Itís a large, vibrant city with solid arts and sports scenes, plus very good restaurants. Getting there is convenient, especially by air via one of two airports. And, believe it or not, the weather is actually pretty nice right now.
There are a couple of major events of note occurring in Houston this month. One is the Houston Livestock Show and Rodeo, which runs from March 4th through 23rd. Mr Y-not and I went to it when we were living in Godís Country and enjoyed it. Thatís really saying something since in general we donít go in for those sorts of large format, big crowd things. Of course, when we went it was held in the old Astrodome so I canít speak to the current venue. 'Anybody been to it now that it's in Reliant?
Another upcoming event is the Azalea Trail, which takes place next weekend. Azaleas are generally at their peak at this time of year and some of the displays are truly spectacular. My personal favorites were the gardens at Bayou Bend, the site of the amazing Ima Hogg (yes, really) mansion.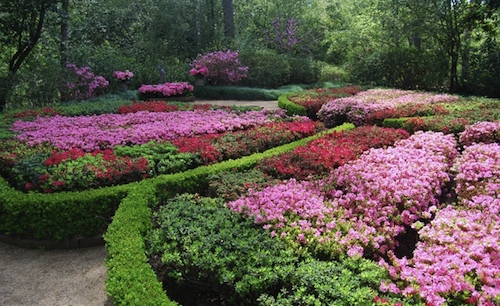 They are truly spectacular gardens -- so much so that they made this list of best gardens to visit from around the world.
Of course, March is also when cities around the globe hold Saint Patrickís Day parades and celebrations. Now, I must confess, I did not even know Houston had a parade, but apparently it does. I donít recall it being a big deal when I lived there.
I have lived in U.S. cities that are known for St. Patrickís Day celebrations, most notably Boston and Chicago. Can you believe that I never went to either cityís celebrations, despite being a card-carrying ďmick?Ē I denounce myself! (Incidentally, the Boston parade will include a gay pride group for the first time, apparently.) I donít feel too badly about missing Bostonís celebration, but I feel kind of dumb for missing Chicagoís famous green river. Oh well!
Further afield, the jet setters among us might want to consider these global travel destinations recommended for this time of year. Those beaches look pretty sweet from where Iím sitting.
Where do you like to go during March?

To conclude the thread, how about a little Irish dancing...

...And some fried chicken? (Skip to 1:05 if you don't want to watch the intro.)
(I love this song. The Zac Brown Band will be playing at the Houston Livestock Show and Rodeo on March 23rd.)

Happy travels!

**Late addition: Jim in Galveston is interested in seeing about a Houston-area moron meetup. See the comments below.**


posted by Open Blogger at
08:25 AM
|
Access Comments