« An Illustration of the Rapidly Declining Prospects for the Democrats in the U.S. Senate
|
Main
|
Top Headline Comments 2-28-14 »
February 27, 2014
Overnight Open Thread (2-27-2014)
Well like Ace I'm just going to rely on my cumulative word average tonight.
I've always said that if you have more than 3 keys on your keychain, own your own vacuum cleaner, and know all your tax rates, you're deeper down the gullet of the Snake of Aging than you might think. But here are 25 more indicators.
I've endured a few knocks but missed worse. I know how lucky I am, and secretly tap wood, greet the day, and grab a sneaky pleasure from my survival at long odds. The pains and insults are bearable. My conversation may be full of holes and pauses, but I've learned to dispatch a private Apache scout ahead into the next sentence, the one coming up, to see if there are any vacant names or verbs in the landscape up there. If he sends back a warning, I'll pause meaningfully, duh, until something else comes to mind.

..."Most of the people my age is dead. You could look it up" was the way Casey Stengel put it. He was seventy-five at the time, and contemporary social scientists might prefer Casey's line delivered at eighty-five now, for accuracy, but the point remains. We geezers carry about a bulging directory of dead husbands or wives, children, parents, lovers, brothers and sisters, dentists and shrinks, office sidekicks, summer neighbors, classmates, and bosses, all once entirely familiar to us and seen as part of the safe landscape of the day. It's no wonder we're a bit bent.
How To Avoid The Big Screw-Ups In Life: Advice To A 20-Year Old From People Twice His Age
If you can make a reasonable living doing what you love, DO WHAT YOU LOVE.. You may not get rich, but you'll get to do what you love. Don't quit your day job until doing what you love pays the bills, but don't incur big debt getting a law degree or an MBA if you really want to be an artist.
It's amazing how easy life is when you're honest with yourself and others. This doesn't mean you should be rude and inconsiderate, but it's better to be upfront when you have to rather than concealing things and letting them grow.
Set up a safety fund. Yes, I know the savings account interest rates suck right now, but having 3-6 months of expenses in readily accessible cash can save you a lot of hassle. It also allows you to loan money to friends when needed (do this judiciously).
The biggest disappointments in life are the result of misplaced expectation. Tempering unrealistic expectations of how great something will be can greatly reduce frustration.
Understand that at 22 you are at your most energetic and most creative, but your labor is valued very little. All the more reason to 1) stand up for yourself and look for the highest bidder and 2) get that degree.
And more at the link.
Everyone's Favorite RadFeminist Discovers a New Crime by Men
Husbands robbing their wives.
That's because the central cause of women's impoverishment isn't impersonal and institutional, but comes from men individually stealing from women in their individual homes. The owner, husband, master, stealing from the woman's own pocket. I only realised how literal it was quite recently. This is the primary pattern of women's crippling poverty. It became clear to me after hearing story after story of women being ransacked to the bone by their own husbands or boyfriends, it was typical of every abuse story I've heard of - these men systematically stealing their salary, signing credits, debts or mortgages in the woman's name, binding women in suicidal financial situations or reckless business plans, stealing women's property, flats or houses by signing it in their (the man's) name, taking siege of the woman's flat or house and refusing to move out, spending women's income on drugs, cars, expensive restaurants, gambling, prostitution or whatever their pet fetish is, controlling access to their bank account, or systematically sabotaging their access to work, income or property in any form, by moving her far away from her work, wrecking her chances to find employment in any way possible, sabotaging her relationship with her employer, or finding ways to cut her benefits for childcare, preventing her from using the money she has for herself, etc, etc. The list is endless.
Unfortunately for me Mrs. Maetenloch works for the DoD and isn't a member of a public sector union so there ain't a whole lot to steal there except for maybe a slightly-above-average health plan which I get anyway. So I'm either the world's worst member of the patriarchy or I'm not in this marriage for all the lucrative spoils and plunder. But wait - I did use her shampoo and a muffler one time without express permission so yeah I guess my P-card is still valid. Whew.
Meanwhile Russell Brand Is the Patriarchy or Something, Says Katy Perry
Because he wanted to have kids. And steal all her XX Purity of E$$ence.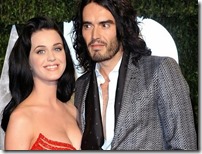 How Republicans Killed Open Carry in South Carolina
A bill that would allow South Carolinians to carry guns openly or concealed without first receiving the State's sanction through a permit was killed by Republicans. It failed to advance out of the State's Judiciary Committee - despite a large Republican majority - under strong opposition from Republican Senator Larry Martin.

The bill is called Constitutional Carry. Backers say its premise is based on the fact that the 2nd Amendment is the only permit needed to carry a weapon.
So much inexplicable political weirdness seems to come out of South Carolina that I've basically put it into the 'Florida' category - which means it's for entertainment only and not to be taken seriously. My theory on this is that 1) it has a very conservative and very insular political culture filled with intrigue and more-rightwing-than-thou posturing and 2) there's some kind of naturally-occurring mineral compound in the soil that brings out the crazee there. Is South Carolina nuts? provides some evidence that option 2) may be on to something.
Why English is Still the Lingua Franca
The fashion began in places with small populations but global ambitions such as Singapore (which retained English as its lingua franca when it left the British empire in 1963), the Nordic countries and Switzerland. Goran Lindahl, a former boss of ABB, a Swiss-Swedish engineering giant, once described its official language as "poor English". The practice spread to the big European countries: numerous German and French multinationals now use English in board meetings and official documents.

...The Académie française may be prickly about the advance of English. But there is no real alternative as a global business language. The most plausible contender, Mandarin Chinese, is one of the world's most difficult to master, and least computer-friendly. It is not even universal in China: more than 400m people there do not speak it.

...English can provide a neutral language in a merger: when Germany's Hoechst and France's Rhône-Poulenc combined in 1999 to create Aventis, they decided it would be run in English, in part to avoid choosing between their respective languages.
Well other than our fucked up spelling English is one of the easier languages to learn. And don't underestimate the fact that it provides a 'neutral' tongue. English lets Japanese and Koreans as well as say Polish and Germans discuss issues without feeling that the language of the discussion itself is a sign of cultural domination/subordination.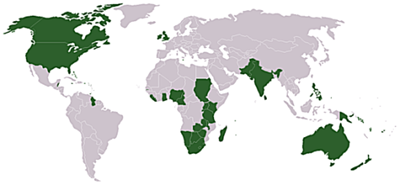 10 Highly Disturbing Sitcom Episodes of the 70s and 80s
All the way through the 90s whenever you heard the phrase 'a very special episode of' in front of a sitcom title, you knew it was going be a) very unfunny b) very lecture-y, and quite often c) wildly inappropriate.
Ask any American who grew up in the eighties what sitcom episode caused the most mental trauma, and you will always wind up on the insidious Bicycle Man episodes.  Sure, there were other sitcoms that dealt with molestation, but never this graphic, this painful to behold.

Gordon Jump plays Mr. Horton, a bicycle repairman who lures the two kids, Arnold and Dudley to his pedophile lair.  What transpires next should never have been included in a situation comedy - I don't care how altruistic the writer's intentions were.  Viewers expecting to see comedy got sodomy instead.  Mr. Horton proceeds to drug the kids, bathe them, show them pornography.. and, yes, the episode actually had a laugh track!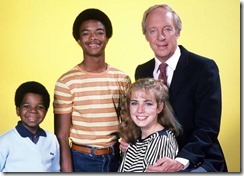 Minnesota Nursing Home Defends Rapist, Calls 89-Year-Old Victim "A Flirt"
A pretty horrible story made worse by the actions of the nursing home.
An 89-year-old woman is suing a Minnesota nursing home for punitive damages because she was forced to spend 72 hours in a mental health unit after she reported that she was raped by 30-year-old Andrew Scott Merzwski.

...Meanwhile, court testimony shows that the nursing home's clinical services director, Marilyn Moore, repeatedly tried to defend Merzwski, even after he had confessed, saying that the victim was a "flirt," implying that she asked for it. "Did she tell you that this was consensual?" Moore asked Flesvig. "Did she tell you that she flirts with this boy mercilessly?" Moore also told a sexual assault advocate that the victim was a "flirt" who was "making it up." Flesvig told the court she was baffled. "I was just shocked that somebody was so blatantly putting the blame on this woman," Flesvig she said.
Yahoo group. That is all.
The group thingy. And the middle class.
And my Twitter spew.
Tonight's post brought to you by know your enemy: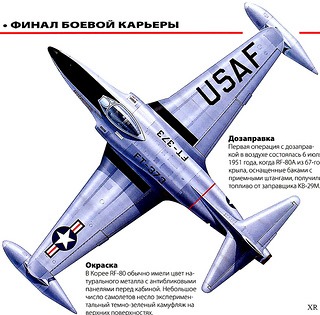 Notice: Posted by permission of AceCorp LLC. Please e-mail overnight open thread tips plus $1 for S&H to maetenloch at gmail. Otherwise send your scraps to BizarroAce. Do not taunt happy-fun ball.

posted by Maetenloch at
10:45 PM
|
Access Comments