« California Cattle to California: GTT
|
Main
|
Top Headline Comments (2-20-2014) »
February 19, 2014
Overnight Open Thread (2-19-2014)
Those who turn away from fighting evil need to be aware, that the notion of evil as dark is actually the opposite of the truth. Evil is so bright, that people can't stare at it with their eyes. It's blinding; so people look at other things. Instead of fighting evil, they fight carbon emissions.

-- Dennis Prager
The International Passions of Barrack Obama
In the years since his election, Obama has reacted strongly to only three international issues:  climate change, gay rights, and Libya.  The first two are pet issues of the Left.  As for Obama's enthusiasm about invading Libya . . . well, that continues to mystify me.  Obama's silence has been most pointed and damaging when it comes to naturally occurring democratic movements within a despotic state.
The weekly 10% EPA-mandated Cuteness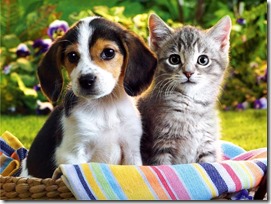 New topics added to the List of Topics Not to Be Discussed in Public:
Monica Lewinsky
Details of Bill and Hillary's marriage
Any Clinton scandal
If you're a member of the media be sure and update your self-censor to the latest version by Friday.
Also do not talk about this either.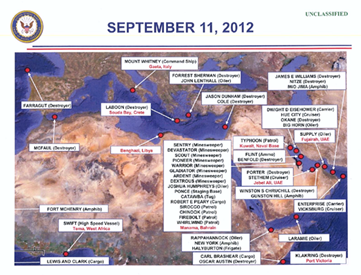 Always Descending Over the US But Fascism's Landing Strips Are Always in Europe
But hey it's not like Nazis are marching in Paris...oh wait never mind.
...people debating the issue of a resurgent anti-Semitism would resort in good faith to the reassuring remark that "after all, Nazis were not marching in Paris."

Since the Jour de Colère rally, even die-hard optimists must recognize that this is no longer true. Nazis are marching in Paris, unchecked.

Postmodern Nazis, to be sure: no brown shirts. But Nazis nevertheless - nazis who relish in anti-Jewish paranoia and are eager to spread it everywhere.

Radical politics usually develop when classic politics fail. According to an Ipsos/Steria poll published on January 21 by Le Monde, 8% of the French - only 8%! - trust the political parties. Only 23% trust their National Assembly representatives. Trade unions do not fare much better: 31%. Nor does the judiciary, at 46%.

Real confidence starts only with local powers: 63% of the French trust their mayors. The increase culminates with such last-resort players as the police and the army, credited, respectively, with a 73% and a 79% confidence rate.
Okay maybe these aren't your grandfather's Nazis but they are nationalistic, love socialism, hate Jews, and have excellent color-coordination.
German Union Threatens Tennessee Jobs
A German union representative on VW's board is threatening to withhold any further development in the South for the Tennessee workers not going along with the union program that their betters have chosen for them.
For 16 years, she and her husband, Stephen Briggs, have owned and operated a teacher supply store, Ergadoo, in Springfield.

They love their business, and it's making money, but they are shutting it down this week.

Why? They say the state of Illinois has made it too difficult to operate.

It's a painful decision for the couple who founded the store 16 years ago.
..."Five years ago, we received a sales tax audit from the state, and they said we were doing things just fine. And then we were audited again this year. And we were told we were doing things wrong. We can't operate if we don't know what the rules are."

For 10 days last month, a state auditor camped out at their store - sitting at one of those tiny little children's tables - reviewing three months of receipts.

And that's where the problem began.

You see, Ergadoo is the sort of business that has many nonprofits as customers - schools, churches, nurseries.

Those types of organizations don't have to pay sales taxes.

So, teachers, church secretaries and principals often come in bearing letters from the Illinois Department of Revenue declaring their organizations' sales tax exemptions.

Clause and her husband dutifully record the transaction - along with their tax exemption number.

Sounds good, right?

Well, no. The Revenue Department says that's not good enough.

Clause said the Revenue Department told her it's her store's responsibility to determine where the customer's money comes from.

"How am I supposed to prove if someone comes in with a $20 bill and a tax-exempt letter whether that money is from a school's petty cash fund or someplace else? I can't. No one can," Clause said.
Fast forward to an $8,000 tax bill on all the sales to people with tax-emption letters that the Briggs can't absolutely prove are truly tax-exempt and you can see why they're shutting down.
The Next Time They Say 9mm is an Inefficient Round.
You can call in the torso of one of the teens that Michael Dunn shot as an expert witness.
Arrow at lower left corner indicates point of entry. I guess the bullet is the one in the circles.

That is like what? Over 15 inches of soft tissue? That is not a shabby performance for an allegedly "poodle shooter" round.

Update: Andrew Branca points out in the comments: "that 15? of penetration diagonally through Jordan Davis thoracic cavity? That was AFTER first punching through both sides of an SUV door."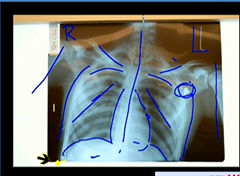 So my Tivo decided I would like the show Key & Peele on Comedy Central. And you know what - it was right. Here K&P do their version of Shakespeare.
Ashton Kutcher Gets a Blue Belt in Brazilian Jiu-Jitsu
Okay Ashton Kutcher is guy I really want to hate...but honestly he hasn't done anything to merit it and in fact by most accounts he seems like a decent enough guy who's a better person than most of his Hollywood peers. So while he continually frustrates my gut spite I've come to grudgingly admire his non-assholiness.
Kutcher has been training with MMA badass Rigan Machado ... and last night in Beverly Hills, the "Two and a Half Men" star was promoted to a "two stripe blue belt" -- which means he's spent hundreds of hours on the mat learning all sorts of new techniques.
Also in the house ... UFC fighters Josh Barnett and Cub Swanson.  It appears Barnett was promoted to an instructor level.
Oh and guess what other Hollywood actor has a black belt in Brazilian Jiu-Jitsu? Ed O'Neill AKA Al Bundy that's who.
After being introduced to Brazilian Jiu-Jitsu by his friend writer/director John Milius, O'Neill has trained in the martial art for 22 years under the mentoring of Rorion Gracie. In December 2007, O'Neill received his black belt. In the 2011 TV documentary I Am Bruce Lee, O'Neill states that he considers getting his black belt "the greatest achievement of my life, apart from my children."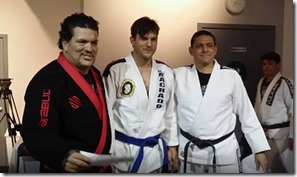 Teh Tweet!
Le AoSHQ groupe de Yahoo. Ooh la la!
Tonight's post brought to you by Spitfire nudging a V-1 off-course: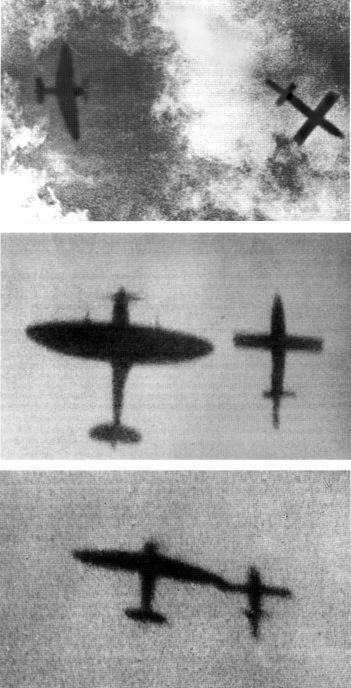 Notice: Posted by permission of AceCorp LLC. Please e-mail overnight open thread tips to maetenloch at gmail. Otherwise send tips to Ace.

posted by Maetenloch at
10:46 PM
|
Access Comments