« Et Maintenant, Un Film Bref Sur Le Condition Humaine, Titré "Chèvres en équilibre"
|
Main
|
Top Headline Comments 2-19-14 »
February 18, 2014
Overnight Open Thread (2-18-2014)
Aurora Alert! Residents of MN, WI, ND, MI, VT, ME, AK and southern Canada (where skies are clear) are enjoying a great northern lights display as of 11PM local time. Go outside and look up!-CAC

Because stomach unhappy tonight's grumpiness factor is 4 - you have been warned.
Liberals Support Higher Taxes to Punish the Rich Rather Than Bring in Revenue
Okay this is from the UK but I have little doubt that a poll of liberals in the US would get similar results. Envy and spite over perceived injustice drive a lot of human behavior and hence a lot of politics.
Sixty-nine per cent of Labour supporters would want a top rate tax of 50 per cent even if it brought in no money.

I'm sure they'd dispute the premise. I'm sure they'd insist that it did bring money in. And, on one level, they'd believe it; it's human nature to start with the result we want and then rationalise it to ourselves with what look like hard data. I think their rationalisation would be false, obviously - once the behavioural consequences of the tax are factored in, it becomes a net drain on revenue - but I might be subject to my own confirmation bias in the other direction.

Anyway, this isn't a blog about the statistics - I've already posted one of those. No, this is a blog about the mind-set of people who see taxation, not as an unpleasant necessity, but as a way to punish others.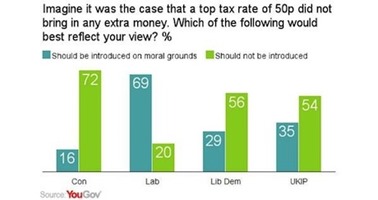 In her last Commons appearance as prime minister, Margaret Thostaer was asked by Simon Hughes whether she was proud of the fact that, for all her undoubted successes, inequality had widened during her eleven years in office. She replied magisterially:

The hon. Gentleman is saying that he would rather that the poor were poorer, provided that the rich were less rich.
And Charles Crooke of NRO
points out
that the left loves progressive taxation but finds the idea of progressive
representation
utterly reprehensible. And it's not as if the idea of progressive taxation itself is based on any logical or moral foundation.
But Mr. Perkins here has only taken a step that progressives took a few generations ago, when they embraced escalating rates of taxation as a foundation for economic justice, and applied it to a different problem. If our political liabilities - taxes - should be as a matter of justice proportional to our income, then why shouldn't our political input be likewise proportionate? Why should proportionality be the rule in one context and not the other? The leap from "No taxation without representation" to "proportional taxation with proportional representation" is not a very dramatic one. But Mr. Perkins has been received as though he were the offspring of Marie Antoinette and an unreconstructed Ebenezer Scrooge.
The case for an income tax that is proportional is far from obvious, and the case for one that is progressive even less so. The principle of equality under the law suggests, to my mind at least, that every man's standing in relation to the state should be the same as every other man's, regardless of his wealth or income. So why should somebody pay 20 times or 50 times or 10,000 times the taxes that another man pays? ...The usual answer given to that question is "the rich can afford to pay more." That is true, but it is not a principled reason. A rich man could afford to pay more for a Big Mac or a Honda Civic, too, but we do not expect him to do so. Another popular explanation is: Paying the same rate as everybody else would be too hard on the poor man. True, but that is an argument for lower taxes, not for progressive taxation.
17 Feel-Good French Films You Should Definitely Stream On Netflix
Well of these I've seen Amélie and A Cat in Paris and enjoyed both so that's a 100% success rate so far.
The Draw: Félix Mandel is a spacey astrophysicist prone to flights of fantasy. But even he is shocked when he gets a call (collect) from his late father with one final request.
The Fact: 39% of France claims to have no belief in life after death.
The Fiction: We always imagined the dearly departed were more likely to send a text message.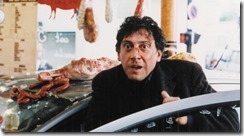 Daily Doonesbury Going on Hiatus
Wait - Doonesbury was still being published?
I think it's been years since I've seen an actual on-paper Doonesbury comic and even longer since I gave it more than half a second's thought.
To Trudeau's credit he did have Kerry's number from day one.

And the comments from Stephen Green's site are pretty funny:
I recall one Doonesbury strip, circa 1980, lampooning Teddy Kennedy's bloviating style, which ends with a reporter shouting "A verb, Senator! We need a verb!"

For the sake of that one strip, Trudeau still has a little credit with me.
The reason you did not know that Doonesbury was still running is because it is printed in something called a newspaper.
Newspapers were things people read in the 19th and 20th Centuries.

Actually, I think there are still a few being published although I could be wrong.
How Sid Caesar Learned How To Double-Talk
Despite sounding like a fluent polyglot he could only speak English.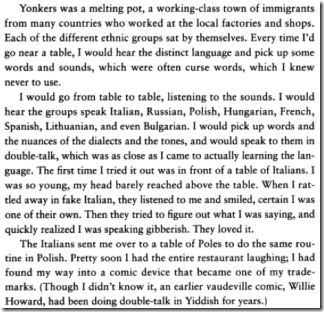 FilmDrunk Law Review: Breaking Down 'My Cousin Vinny'
Please, no talking during this column and turn off your cell phones!

Now, I generally don't know what movies people have and haven't seen anymore. My assumption is yes for Star Wars and no for Bucky Larson, but everything in between is kind of a mystery. So while My Cousin Vinny was hardly an obscure art-house gem when it was released, that was over 20 years ago, and who the f*ck knows what the kids are watching these days.

...Irritatingly, it is on neither Netflix Instant nor Amazon Prime, so you'll have to pay to rent it. Like some kind of animal.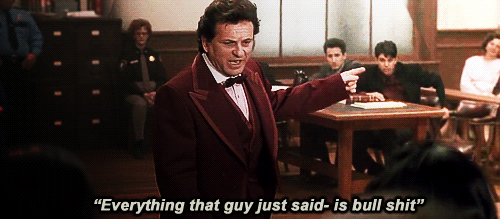 Candidates For Worst Neighbors Ever
Because a retiree neighbor had a 12 inch right-of-way on their property which they thought might hurt its sale price, the couple began a campaign of assault and harassment and even attempted to have her placed into a mental asylum.
A banker and his wife waged a 'sinister and devious' campaign of harassment against a vulnerable neighbour to try to increase the sale value of their home, a court heard yesterday.

Church warden Sandra Saxton, 69, was attacked and injured by retired City financier Peter Bayliss, who falsely told police and social services she had gone mad to try to get her put in a mental hospital.

Bayliss, 62, and his artist wife Kim, 53, wanted the deaf pensioner out of the way after they clashed over a 12-inch strip of land at the back of their gardens, which gave Mrs Saxton right of way behind their property.

The couple were angry at losing a court battle with her over the right of way in Westerham, Kent, in 2009, and began spreading lies about her.

Yesterday Judge Nigel Gerald made a stinging attack on the couple, saying they had destroyed what was once a 'happy little community'. They will have to pay damages and costs of £338,000 - more than the value of the home they were trying to sell.

He condemned the 'sheer awfulness' of their attempts to have Mrs Saxton sectioned under the Mental Health Act, saying: 'She suffered and suffers from no mental health ailments.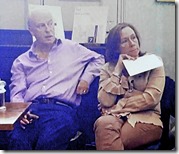 How Not to Die: 20 Survival Tips
Okay some of these seem rather specific and may not apply to everyone.
2. Don't Mess with Vending Machines.
You skipped lunch. You need a snack. You insert money into a vending machine, press the buttons, and nothing comes out. You get mad.
STAT: Vending machines caused 37 deaths between 1978 and 1995, crushing customers who rocked and toppled the dispensers. No recent stats exist, but the machines are still a danger.
DON'T: Skip lunch.
Boy Genius or Future Scandi Super-Villain?
It's hard to say at this point but I have to give the kid points for gumption and quick thinking. And he would have pulled it off if it weren't for that meddling snow plow driver. And the damned snow.
A ten-year-old Norwegian boy who drove his parents' car into a snowy ditch offered an inventive excuse to police: he was a dwarf who had forgotten his driver's license.

The boy - who lives near Dokka, a town 110kms (68 miles)  north of Oslo - put his 18-month old sister into the car sometime before 6am, while his parents were still sleeping and set off to visit his grandparents in Valdres, about 60 kilometres away.

He drove more than 10 kilometres before veering off the road, where he was found by a snowplow driver who alerted police.

'The parents woke up and discovered that the children were missing and that someone had taken off with their car. They were pretty upset, as you can imagine,' said Baard Christiansen, a spokesman for the Vest Oppland police district.

'The boy told the snowplow driver that he was a dwarf and that he had forgotten his driver's licence at home.'

Police said the children were not injured and the car was not damaged, and that no charges would be filed.

'We have talked to them, and I'm pretty sure they're going to pay very close attention both to their children and to their car keys in the future,' Christiansen said.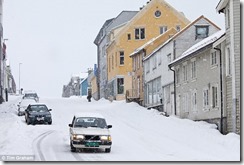 How NBC Snuck a Starbucks into Sochi
Because having to drink McDonald's coffee like the hoi polloi is so gauche.
The AoSHQ group. Yeah.
Teh Tweet!
Tonight's post brought to you by choose your own adventure: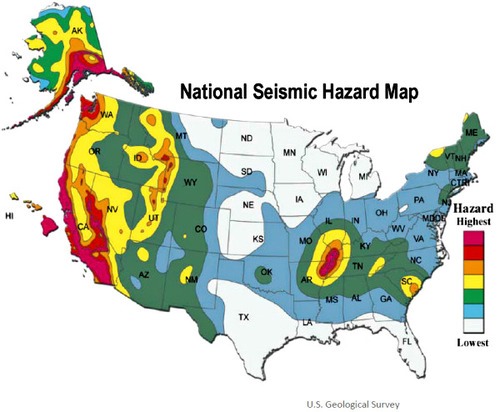 Notice: Posted by permission of AceCorp LLC. Please e-mail overnight open thread tips to maetenloch at gmail. Otherwise send tips to Ace.

posted by Maetenloch at
10:37 PM
|
Access Comments