« Do We Care If The Poor Don't Work?
|
Main
|
Top Headline Comments 2-11-14 »
February 10, 2014
Overnight Open Thread (2-10-2014)
Least Effective Member of Congress Ever?
Quite possibly. New Jersey could have picked a random person out of the phone book and probably done better than Rep. Robert E. Andrews (D., N.J.). Over his twenty year career in Congress he has proposed 646 bills and gotten exactly 0 passed.
In his 23 years in Congress, Rep. Robert E. Andrews (D., N.J.) has written 646 different pieces of legislation. That is a vast array of bills, covering a vast number of subjects: children's pajamas, relations with Taiwan, commemorative coins and trade duties on licorice.
But all of Andrews's bills had one thing in common. They didn't become law. [.]

Andrews, 56, said Tuesday he would resign in two weeks, taking a position at the law firm Dilworth Paxson. In an interview Tuesday, he insisted that these statistics don't capture his true record in Congress.
Now I'd be happy if each member of Congress swore to propose no more than five bills a year but if over two decades in office you couldn't even get a single local federal courthouse named or one limited edition commemorative coin issued, you just might be a complete failure at your job.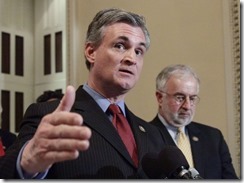 Hillary Was Always the Hillary We've Come to Know
Bitter, nasty, utterly political, and dishonest as recounted in the papers of her long-time best friend, Prof. Diane Blair, who died in 2000.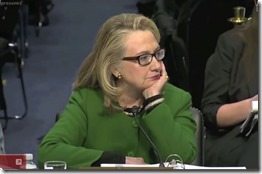 Now you can have the wide-open freedom of funemployment.
I believe the Republican idea was to decouple insurance from employment not decouple the employee from employment.
The EU is NOT to Be Trifled With
From a secretly recorded conversation between Helga Schmid, a representative of EU High Commissioner Catherine Ashton, and the EU Ambassador in Ukraine:
HS: "I just wanted to tell you one more thing in confidence. The Americans are going around and saying we're too soft, while they're moving more firmly toward sanctions. [.] Well, we're not soft! We're about to issue a very strongly worded statement about Bulatov!"
Vanity Fair: 10 Undeniable Facts About the Woody Allen Sexual-Abuse Allegation
Which should have been titled 10 Undeniable Damning Facts.
2.   Allen had been in therapy for alleged inappropriate behavior toward Dylan with a child psychologist before the abuse allegation was presented to the authorities or made public.

Mia Farrow had instructed her babysitters that Allen was never to be left alone with Dylan.
6.   Dylan's claim of abuse was consistent with the testimony of three adults who were present that day.

On the day of the alleged assault, a babysitter of a friend told police and gave sworn testimony that Allen and Dylan went missing for 15 or 20 minutes, while she was at the house. Another babysitter told police and also swore in court that on that same day, she saw Allen with his head on Dylan's lap facing her body, while Dylan sat on a couch "staring vacantly in the direction of a television set." A French tutor for the family told police and testified that that day she found Dylan was not wearing underpants under her sundress. The first babysitter also testified she did not tell Farrow that Allen and Dylan had gone missing until after Dylan made her statements. These sworn accounts contradict Moses Farrow's recollection of that day in People magazine.
9.   The state attorney, Maco, said publicly he did have probable cause to press charges against Allen but declined, due to the fragility of the "child victim."

Maco told me that he refused to put Dylan through an exhausting trial, and without her on the stand, he could not prosecute Allen.
Neo-Neocon has some more details on the sexual abuse allegations. And if Allen is innocent of the charges about the most positive assessment you could possibly make of him is that he has severe boundary issues with children.
(3) Even prior to the abuse allegations, Farrow had noticed Allen behaving inappropriately with their (Mia and Woody's) adopted daughter Dylan. This behavior had been going on for years and had been reported years earlier, beginning when Dylan was two or three, and had been witnessed by other people, some of whom testified during the trial. Farrow and Allen had been in couple's therapy for years in order to deal with the problem of his inappropriate behavior with Dylan. These allegations of inappropriate touching occurred years before the Soon Yi affair was exposed, and the work of the couples therapy was to set limits on what was even then seen as an excess of physical affection of an inappropriate type (although not frank abuse such as was alleged to have later occurred).

(4) Farrow discovered Allen had been having an affair with her adopted daughter Soon-Yi because she discovered photos of Soon Yi in Allen's apartment. The photos are usually described as "nude," but they were actually Hustler-type (spread-eagled) nude photos, and Allen had left them where he should have known Farrow would have a very good chance of noticing them in his otherwise spare and completely neat apartment.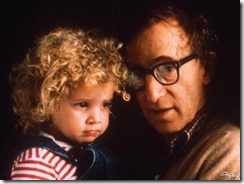 Norwegian Military, Experts Called in to 'Disarm' 25 Year Old Can of Herring
Madsen is set to travel to a cabin in the Norwegian mountains next week to help "disarm" a recently discovered can of fermented herring dating from 1990.

Cabin owner Inge Haugen found the forgotten can after peeking under the eaves to find a swelling can of Surströmming that had been expanding over the past two and half decades. He reckoned the bulging tin had raised the cabin's roof by about two centimetres.

The find left him concerned that the can might explode at any moment, prompting him to warn his neighbours. Norway's Armed Forces were also notified about the impending "stink bomb".
And what will they do with the disarmed can of 25 year old rotten herring? Well eat it of course.
However, the discovery of the can in Norway has the fermented herring aficionado's mouth watering at the prospect of tasting Surströmming that's been aged to perfection over the past 25 years.

"I have my own collection of vintage Surströmming with several cans that are more than 15 years old," he said.

"The taste certainly gets richer with age. The longer you wait to open a can, the more complex the flora of tastes you get."

Madsen invoked a musical analogy to compare the richness of aged Surströmming to that eaten right off the shelf.

"Think of the difference between Wagner and Chopin," he explained.
Those scandis - what the fuck are they thinking?
Samuel L. Jackson: Do I Look Like Laurence Fishburne Motherfucker?
Oops.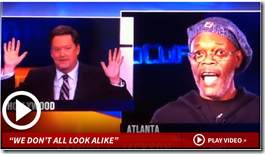 5 Reasons San Francisco Is Still the Worst Awesome City Ever
Well apart from the filth, anarchy, public nudity you do have bacon stores and muggers who skip.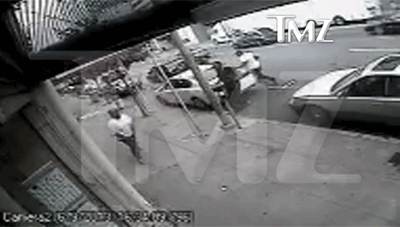 The Yahoo AoSHQ group. Bla bla bla.
And my twitter thang.
Tonight's post brought to you by crowns: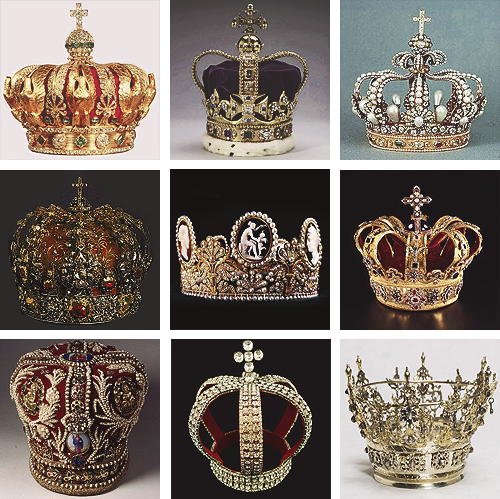 Notice: Posted by permission of AceCorp LLC. Please e-mail overnight open thread tips to maetenloch at gmail. Otherwise send tips to Ace.

posted by Maetenloch at
10:44 PM
|
Access Comments