« Civil (and Uncivil) War Open Thread [Y-not]
|
Main
|
Open Thread »
February 09, 2014
Sunday Travel Thread: Historic Places [Y-not]
This thread sponsored by American Tourister (NOT by Samsonite, despite what you might think!):
Good day, Morons and Moronettes. Welcome to your weekly Travel Thread. Today I thought we'd spend a little bit of time talking about travels, near and far, to historic places. This was inspired by the numerous comments a couple of weeks ago many of our morons and 'ettes who are fortunate to live near, or to have visited, famous battlefields, memorials, and other historic sites.
(Continued below the jump.)
To get us started, here's a listicle, courtesy of the Dead Tree media: Best Historic Destinations (in the US) by US News & World Report (yeah, yeah, I know).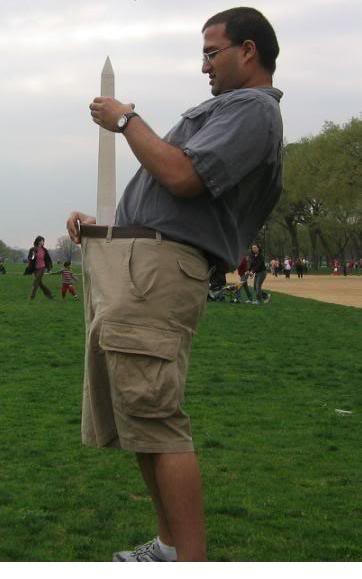 An appropriate picture to illustrate that Washington, D.C. is the top historic destination in the U.S. per the brain trust at US News & World Report.
You can vote on the ones they've included, so let them have it if you disagree. It's interesting that neither NYC nor Chicago make their list (and also that Yellowstone does, I think that's a mistake). Could it be that some cities are so known for other things, commerce or industry for example, that they are no longer really thought of as historic sites? In any event, I think Annapolis should be on that list and I'm not so sure about San Antonio. I was there many years ago, but aside from the Alamo, is it really that full of historic sites?
My top three historic cities (U.S.) are ones that are easy to get around (preferably on foot as much as possible), that have a distinctive architectural feel and layout, and that have a large number of historically significant and very accessible sites, as well as museums. Out of the places I've visited thus far I'd rank Annapolis, Boston, and Washington, D.C. (I denounce myself) as my favorites.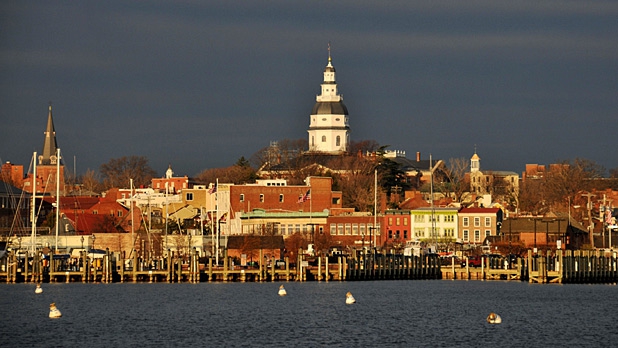 True to her roots, Y-not selects Annapolis, home of handsome midshipmen and blue crabs, as one of her favorite historic cities. (Kevin Spacey likes it, too!)
Of the historically rich cities I've visited overseas, I'd put London and Strasbourg at the top of my list. My experience in London was terrific. I walked so much in the three days I was there that I literally broke off the heel of my shoe as I stepped off the jetway upon my return home. In addition to St. Paul's, I hit many of the iconic landmarks (the bridge is gorgeous, btw) and even managed to stumble onto a (peaceful) rally of footballers at Trafalgar Square. I really want to go back to London with Mr Y-not so we can visit the British Museum together. I know he'd love it.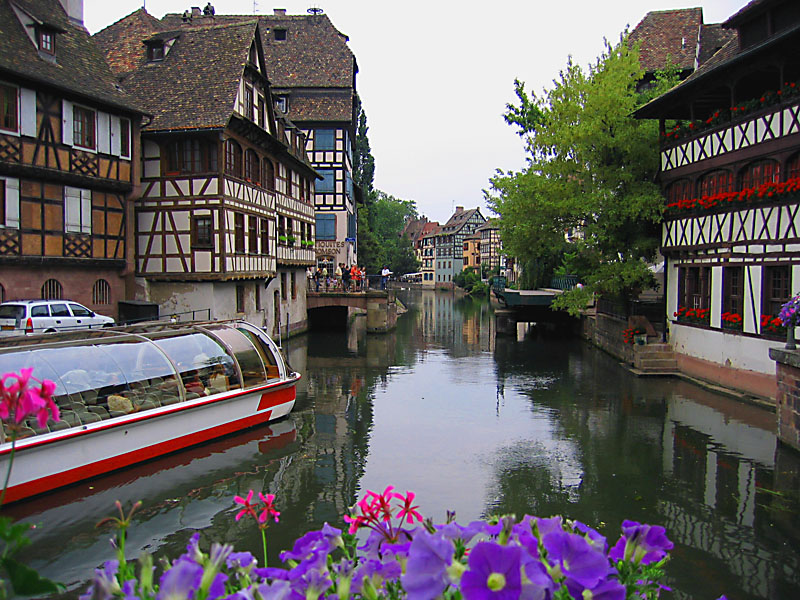 Y-not's visits to Strasbourg, France, which were on the heels of spending extensive time in Germany, made her declare it her favorite city in Germany!
Strasbourg is a nice, smallish city (only 270,000 people) with historic architecture (including a beautiful church with an amazing clock), a unique feel (owing in large part to the canals they have throughout the city), and what appears to be a desire to maintain their cultural history, whether it be through the food, cultural festivals, or even the music. I've been there for short visits twice and enjoyed it both times. The people were very nice (as contrasted by Parisiens, who really are obnoxious) and even quite patient with me as I used my rusty French language skills.
Moving away from cities and on to historic sites, I thought Fodor's list of Top 20 U.S. Historic Sites was pretty good. I've only been to five of the ones listed, so clearly I have a lot of work to do.
I also found this list of Civil War sites according to National Geographic very helpful and interesting. Unfortunately, the National Geographic site requires free registration, but I think it's worth it in this case. But if you are not so inclined, here's their list of Top Ten Civil War Sites:
Fort Sumter National Monument (Charleston, South Carolina)
Manassas National Battlefield Park (Manassas, Virginia)
Shiloh National Military Park (Shiloh, Tennessee)
Richmond, Virginia
Antietam National Battlefield (Sharpsburg, Maryland)
Gettysburg National Military Park (Gettysburg, Pennsylvania)
Vicksburg National Military Park (Vicksburg, Mississippi)
Andersonville National Historic Site (Andersonville, Georgia)
Chickamauga and Chattanooga National Military Park (Fort Oglethorpe, Georgia/Lookout Mountain, Tennessee)
Appomattox Court House National Historical Park (Appomattox, Virginia)
I was surprised to realize that I have not been to any of these.
I find myself gravitating toward historic places that have activities associated with them, whether living history museums, themed festivals, or reenactments. In the latter department, Civil War reenactments are by far the most prominent here in the States. According to Virginia's tourism site, more Civil War battles took place there than in any other state. Not surprisingly, they host quite a few reenactments.
And, of course, Gettysburg (PA) is the site of another impressive-looking Civil War reenactment.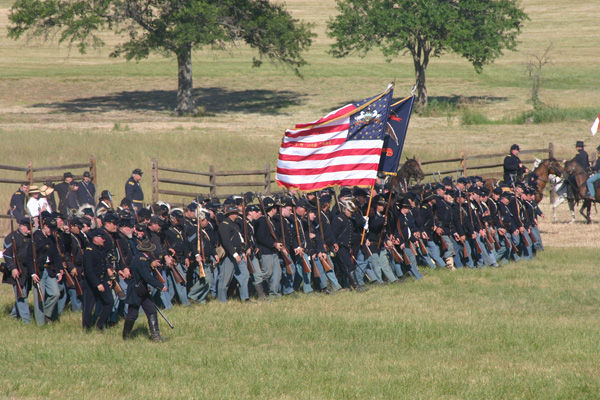 Have any of you been to any of these reenactments or historic sites? Which would you recommend?
To conclude this week's thread, here's a fun music video by the very talented Lindsey Stirling. Hat tip to Mr Y-not for finding this video.
Happy travels!

**Normally, I don't mind off-topic stuff, but I'd rather Civil War arguments not dominate this thread, so I've made an Open Thread for those discussions and other political things below.**

posted by Open Blogger at
05:52 PM
|
Access Comments