« Open Thread
|
Main
|
Top Headline Comments 2-6-14 »
February 05, 2014
Overnight Open Thread (2-5-2014)
Well after the shame brought on the blog by the thread-now-banished-to-the-cornfield this is the content you're worthy of. Also reason #12 why we can't have nice things.
Perhaps after enough contrition has been shown non-Premium members will once again be allowed the privilege of readable fonts.
(by extension) a car accident involving 3 or more cars hitting each other successively, pile-up

Les carambolages sont des accidents typiques d'une vitesse excessive et d'un trafic dense. On en voit surtout sur les autoroutes.
"Carom-like" accidents are bound with excessive speed and high traffic. They happen more often on highways.
Chicago-area School Officials Don't Like 'No Guns' Stickers That Picture Guns
And it gets dumber from there.
"One of my biggest concerns as a principal is safety and security," Tinley Park High School Principal Theresa Nolan told the Southtown Star. "It is bothersome to have to post a sticker of a gun that says, 'Hey, folks, leave your guns at home.' "

Nolan said she feared the Image could be misinterpreted.

...Nolan said she was not opposed to the law or posting the sign, but wished it could have been more subtle.

"I would have appreciated something more subtle, yet still recognizable - a logo, perhaps, not a gun," Nolan said.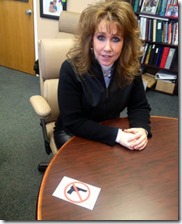 How a Chinese Businessman Spooked the Western Elite
By casually talking about the inevitable future war between China and Japan.
I went to one of those fancy private dinners last night in Davos, Switzerland. ...And one thing that was said rattled a lot of people at the table.

During the dinner, the hosts passed a microphone around the table and asked guests to speak briefly about something that they thought would interest the group.

One of the guests, an influential Chinese professional, talked about the simmering conflict between China and Japan over a group of tiny islands in the Pacific.
The Chinese professional acknowledged that if China asserted control over the disputed islands by attacking Japan, America would have to stand with Japan. And he acknowledged that China did not want to provoke America.

But then he said that many in China believe that China can accomplish its goals - smacking down Japan, demonstrating its military superiority in the region, and establishing full control over the symbolic islands - with a surgical invasion.

In other words, by sending troops onto the islands and planting the flag.

The Chinese professional suggested that this limited strike could be effected without provoking a broader conflict.
...The assembled CEOs, investors, executives, and journalists stared quietly at the Chinese professional. Then one of them, a businessman, reached for the microphone.

"Do you realize that this is absolutely crazy?" the businessman asked.

"Do you realize that this is how wars start?"

"Do you realize that those islands are worthless pieces of rock... and you're seriously suggesting that they're worth provoking a global military conflict over?"

The Chinese professional said that, yes, he realized that. But then, with conviction that further startled everyone, he said that the islands' value was symbolic and that their symbolism was extremely important.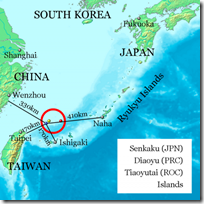 Tales from the Hellhole: "Afghans will steal money even when it is not in their interest to do so."
Along with why the Karzais support the Taliban against the other tribes.
A recently released report (which the U.S. government wanted to keep secret) showed how auditors found no part of the Afghan government able to handle foreign aid without most of the money being stolen. Corruption and poor government continue to be a major problem which the drug trade is simply part of. The only battle that counts in Afghanistan is the struggle against corruption, but controlling the drug trade is part of that fight. It is the general dishonesty, larceny and use of violent threats instead of consensus and persuasion that make Afghanistan such a hellish place and allow the drug gangs to thrive.

...Low education levels, and a general lack of large organizations, means Afghanistan simply doesn't have enough people to effectively operate a national government and all the large bureaucracies that includes. This is a problem that is not quickly overcome since you cannot govern Afghanistan with a lot of foreign bureaucrats (even if you just call them "advisors"). Afghans are very touchy about that sort of thing. Afghans may be poor and ill-educated, but they are also proud, heavily armed and short-tempered. So all that foreign aid is easier to steal (for your family and tribe) than to spend efficiently for the common good.
The Hows and Whys of Heroin Addiction
On the other hand, for many people who experiment with heroin they are underwhelmed (not including IV usage, but most experimenters rarely ever IV first time). They just feel good, chill, happy, but they feel like this spooky drug 'heroin' hasn't delivered. They are just mellow. Oh obviously it has all been a lie they will think. Heroin isn't spooky, it's chill. It's not addictive like everyone else thinks. It doesn't make you do stupid shit or stay up all day and hallucinate like amphetamines or coke. It doesn't empty your serotonin like MDMA or give you a hangover like alcohol. People tend to just think oh, what a nice drug.

So the next day they wake up and everything is normal. No headache or shitty feeling-just a slight afterglow of that nice feeling. Oh it was cheap as well! It only cost $10 for a whole night of being high! I thought people said heroin was expensive? And then next weekend comes. There are all these drugs I could do but I liked heroin. It didn't 'fuck me up,' I could still think clearly. No hangover. No feeling like shit later. I still was awake. It just made me happy and content with life. Oh and it's only $10! Well, I should get some more for the whole weekend. This is great! I will use Heroin on the weekends now!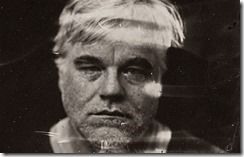 To the 80s for their latest in-flight safety video. You can use your ipads during the entire flight but not your Atari consoles.
7 Lesser-Known Hobbies for the Bored and Adventurous
Or those trying to work through their commenting addiction.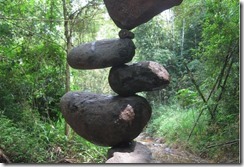 British Woman Dies From Cannabis Overdose
Which I didn't even believe was possible but I guess the dose really does make the poison.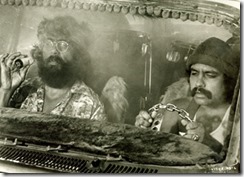 Teh Tweet!
Le AoSHQ groupe de Yahoo. Ooh la la!
Tonight's post brought to you by Selleck at 70: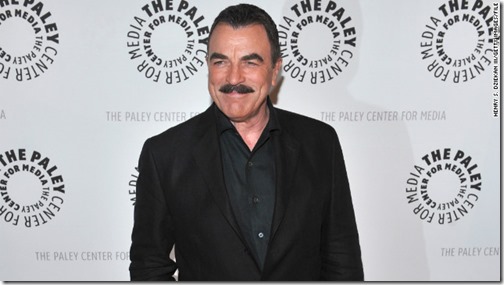 Okay 70 if you round up.
Notice: Posted by permission of AceCorp LLC. Please e-mail overnight open thread tips to maetenloch at gmail. Otherwise send tips to Ace.

posted by Maetenloch at
09:57 PM
|
Access Comments