« Sure Why Not
|
Main
|
Top Headline Comments 2-4-14 »
February 03, 2014
Overnight Open Thread (2-3-2014)
UTA Flight 772: The Most Beautiful And Least Accessible Memorial On The Planet
UTA Flight 772 was a scheduled flight operating from Brazzaville in the Republic of Congo to Paris CDG airport in France.

On Tuesday, September 19th, 1989 the aircraft exploded over Niger in the Tenere region of the Sahara Desert. French investigators determined a suitcase bomb planted by Libyan terrorists to be the cause. All 170 people on board died.
And 18 years later in 2007 families of the victims gathered at the remote desert crash site in Niger and built a memorial by hand.
The site can be seen on Google Maps here.
And if you weren't already convinced that Gaddafi was a monster, you might want to read some of the details of his national system of rape dungeons.
Slate: In Atlanta Even the Snow is Racist
Because the city's voters rejected a light rail system, like to live in the suburbs, and vote Republican. Therefore racist snowpocalypse. QED
Oh and apparently there are Snow Truthers out there who believe the snowpocalypse was caused by fake snow. Made by the government of course.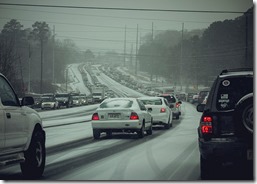 The DOJ May Not Be Interested in Profiling Muslims
President Obama's Department of Justice wants to "expand its definition of racial profiling" so that federal agents will no longer be able to consider religion, national origin, or gender/sexual orientation in their investigations...

ACLU national security attorney Hina Shamsi praised the proposed changes, saying: "Putting an end to [these profiling techniques] not only comports with the Constitution, it would put real teeth to the F.B.I.'s claims that it wants better relationships with minorities."
But Muslim terrorists are most definitely interested in us.
5. 'Lions led by donkeys'

This saying was supposed to have come from senior German commanders describing brave British soldiers led by incompetent old toffs from their chateaux. In fact the incident was made up by historian Alan Clark.

During the war more than 200 generals were killed, wounded or captured. Most visited the front lines every day. In battle they were considerably closer to the action than generals are today.
7. Tactics on the Western Front remained unchanged despite repeated failure

Never have tactics and technology changed so radically in four years of fighting. It was a time of extraordinary innovation. In 1914 generals on horseback galloped across battlefields as men in cloth caps charged the enemy without the necessary covering fire. Both sides were overwhelmingly armed with rifles. Four years later, steel-helmeted combat teams dashed forward protected by a curtain of artillery shells.

They were now armed with flame throwers, portable machine-guns and grenades fired from rifles. Above, planes, that in 1914 would have appeared unimaginably sophisticated, duelled in the skies, some carrying experimental wireless radio sets, reporting real-time reconnaissance.

Huge artillery pieces fired with pinpoint accuracy - using only aerial photos and maths they could score a hit on the first shot. Tanks had gone from the drawing board to the battlefield in just two years, also changing war forever.
Meanwhile the meaning of WWI is still being debated in the UK and many blame misconceptions on the war on how it has been portrayed in pop culture such as Blackadder Goes Forth. Still I think the ending of the series is brilliant.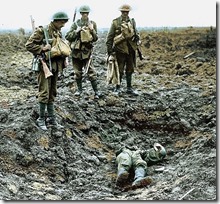 Sacco and Vanzetti, the Leftist Media, and the Original Truthiness
The trial may have been a mess but there was never really any question that the pair were guilty. But that didn't stop many progressive journalists of the time from knowingly lying about the case. Because truthiness. And fear.
Upton Sinclair wrote a book about how the men were innocent and railroaded, but later letters were found indicating that he feared for his life and decided "It is much better copy as a naive defense of Sacco and Vanzetti because this is what all my foreign readers expect, and they are 90% of my public."  Sinclair's biographer Pasco later said in an interview with NPR:

I think he cut some corners on this. He thought that a larger truth was that there was repression in America and that that was his subject and that innocent people sometimes were found guilty. I think that he showed a similar kind of ethical lapse later on when he was very hesitant in the late 1930s and early 1940s to condemn Stalin.
Even if the men were guilty, he felt that the larger context of the world in which they were living rendered their guilt perhaps less important than it might have been otherwise.

As the son of one of the group of Boston revolutionaries told Pasco, "They all lied. They did it for the cause."  The cause was more important than the crimes or the lives taken, more important than the robbery of working class people's payroll.  More important than the truth.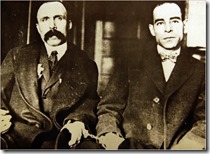 Everyday Things You're Doing All Wrong
Because you're worthless and you suck. The Life ExpertsTM have spoken.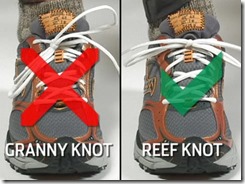 What Happened in the Most Mismatched Madden NFL 25 Game Ever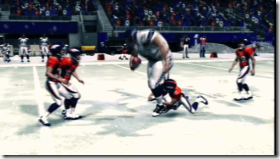 28 New Words To Expand Your Talk Word Collection
I suspect many of you are closeted sapiosexuals and clinomaniacs.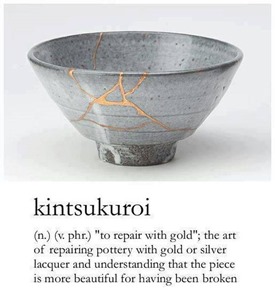 So you think your mother-in-law is horrible? Well just be glad that she didn't enslave you for 12 years or just have you whacked.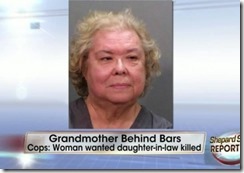 The Yahoo AoSHQ group. Bla bla bla.
And my twitter thang.
Tonight's post brought to you by Desilu: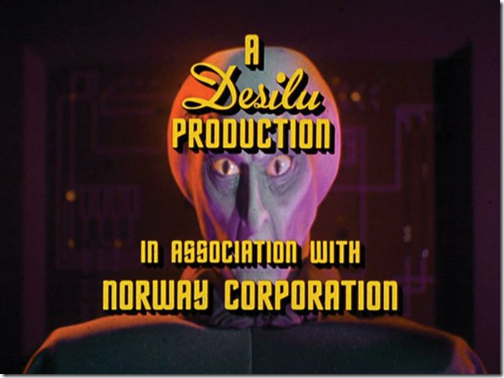 Notice: Posted by permission of AceCorp LLC. Please e-mail overnight open thread tips to maetenloch at gmail. Otherwise send tips to Le Ace.

posted by Maetenloch at
09:45 PM
|
Access Comments